Port Elizabeth, 16 April 2019 – The Mantis Group has welcomed Siringit Serengeti Camp into its prestigious family, becoming the Groups first experience in the Serengeti.
As of 15 April, Mantis will take over the reins on this permanent tented camp in Tanzania, which allows Mantis guests the opportunity to link the Northern Circuit safari with an exclusive experience at their sought-after Nungwi Dreams by Mantis in Zanzibar.
The Siringit Serengeti Camp is nestled in the heart of the Serengeti National Park in northern Tanzania. Guests are accommodated in eight 45-square-metre canvas tents and a 2-bedroom family tent for up to 6 people. Siringit Camp guests are accommodated in 5-star canvas tents on polished hardwood floors raised 30cm above the ground.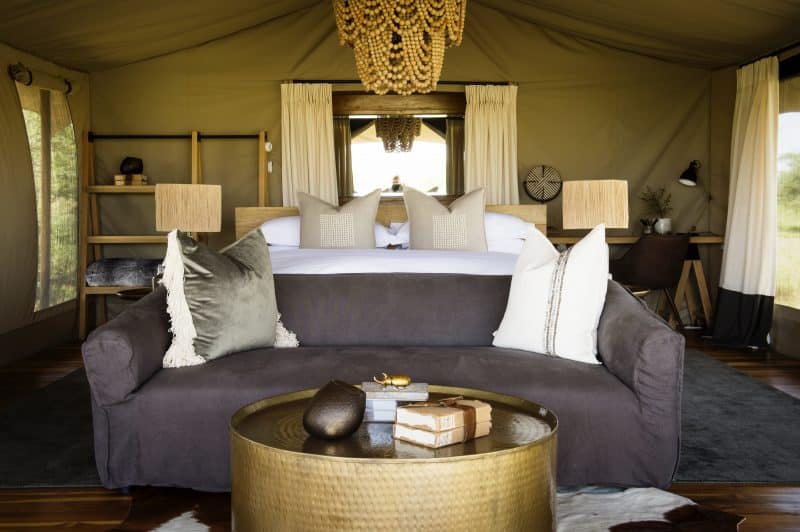 Step up onto a generous private veranda leading into a plush suite overlooking the surrounding plains and wildlife. The tent interiors are made up of modernised African textures, and plush fabrics in fresh shades of whites, greys and neutrals. Indigenous greenery and woven baskets are used functionally throughout the space. The en-suite bathroom has a flushing toilet, hardwood walls, and double porcelain vanities with nostalgic brass taps.  Each bathroom has a shower with a window.
Siringit is the Masai word for "endless plains" or "the place where the land runs forever". Guests will be rewarded with endless views over the plains. The camp is just 6km from the Seronera Airstrip and right on a major migration wildlife corridor. The migration is visible from the camp in May, June, and August.

Siringit Camp will still offer shared, and private-use game drives in the Serengeti where some favourite sightings have been lion, leopard, cheetah, elephant and black rhino. A visit to the famous hippo pool and balloon safaris are just some of the experiences we recommend to our guests.
Exciting activities for the kids include bow and arrow shooting with the Masai warriors, learning how to make a fire the Masai way by rubbing two sticks together, roasting marshmallows on the campfire, or spear throwing lessons with mom and dad.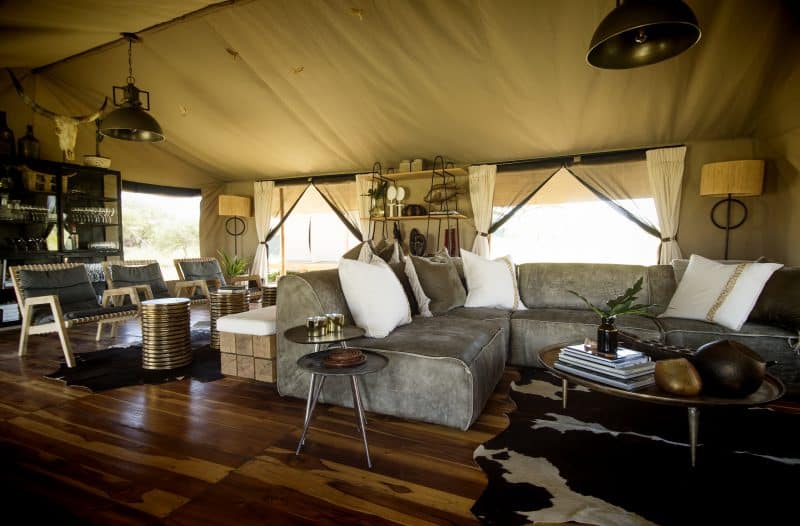 Mantis boasts a leading collection of hotels and eco-escapes across the world and offers authentic African experiences in the South, East, and West of the continent. Every Mantis property is a celebration of rarity and strives to preserve its natural environment. Siringit Serengeti Camp is no exception, just an exceptional place to find yourself.
ABOUT MANTIS: Mantis is a diverse collection of extraordinary destinations spanning every continent on Earth. Rooted in conservation, Mantis pursues sustainable business practices and develops tourism products that are respectful of the environment and communities in which they operate. In April 2018, Mantis joined the Accor Group, a strategic partnership which reinforced the Group as a leader in curated one-of-a-kind experiences and resonated with the Accor's conservation platform; Planet21. Together, Mantis and AccorHotels created the Community Conservation Fund Africa (CCFA) in response to the urgent need for the tourism industry to play a greater role in conservation and community upliftment. CCFA is a registered NPO which funds community upliftment programmes and conservation operations in Africa.
For more information contact Mantis Central Reservations on +27 (0)41 4049300 or follow on Twitter/ Facebook/ IG: @MantisGroup.