Trade News
Mombo Camp Top Hotel in Travel + Leisure 2013 World's Best Awards
In exciting news for the recognition of the responsible ecotourism industry in Botswana and the Okavango Delta, Wilderness Safaris is proud to announce that Mombo Camp (including Little Mombo) is ranked No. 1 on the Travel + Leisure 2013 World's Best Awards list of Top 100 Hotels.
While Mombo and Little Mombo have been recognised fr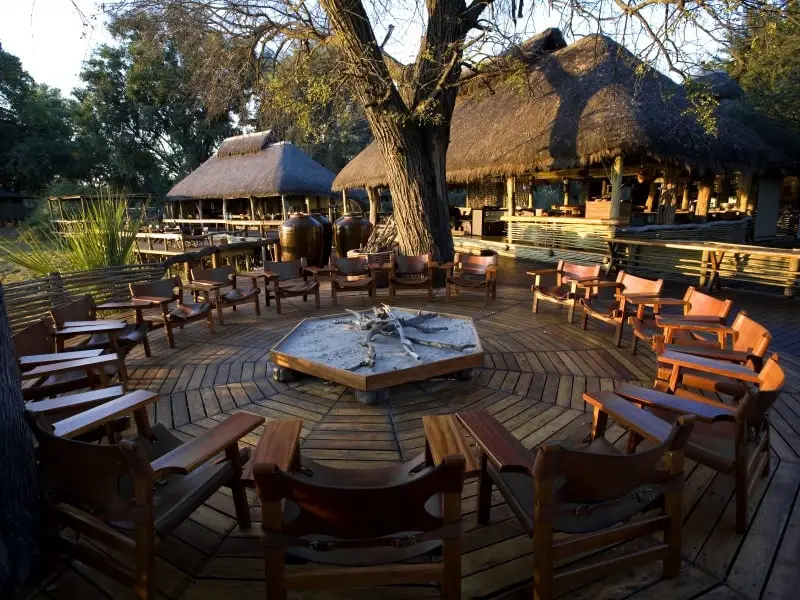 equently on the Africa and Botswana categories of Travel + Leisure World's Best lists since 2006, this is the first year that they have featured at the very top of this prestigious record.
"Our emphasis in terms of luxury and service excellence is really on sharing and appreciating the amazing natural environment in which we operate," said Keith Vincent, acting CEO of Wilderness Safaris. "We believe that the luxury of space and of intact, functioning natural ecosystems and the privilege of being able to watch timeless interactions between wildlife is the real luxury. This notwithstanding, we obviously aim to achieve a world-class luxury safari experience, and are extremely proud to have been able to do this to the exacting standards of the readers of Travel + Leisure. To have been able to do so in a camp that is 100% powered by solar energy and is more than 100km (and a 10-hour drive by 4×4) from the nearest small town is even more exciting. We are humbled that our guests and readers of Travel + Leisure are also committed to sustainability and have voted for a natural luxury and vast wilderness experience that makes a difference to our world."
In addition to a light ecological footprint, both Mombo and Little Mombo Camps are deeply committed to Wilderness Safaris' 4Cs ethic (Commerce, Conservation, Community and Culture). Mombo's rhino conservation project continues to thrive under the guidance of Poster Malongwa, who monitors the black and white rhino reintroduced into the Mombo area of the Moremi Game Reserve over 12 years ago. This successful reintroduction programme is a collaborative conservation effort between Wilderness Safaris, Wilderness Safaris Wilderness Trust, Botswana's Department of Wildlife and National Parks (DWNP) and the Botswana Government.
"Given that Botswana is one of Africa's foremost wildlife and ecotourism destinations and one that embraces a true low impact and high experiential value tourism model, we are thrilled that Mombo's accolade will also promote the destination in this way. Wilderness Safaris was born in Botswana 30 years ago and the conservation of its pristine wilderness areas in which we operate remains a primary concern of ours," added Keith.
Representing the best in travel, the annual World's Best Awards are based on Travel + Leisure readers' ratings of hotels, destinations and companies around the globe. Highlights from the 2013 World's Best Awards will be announced today (2 July) on the USA Today Show and on www.TravelandLeisure.com. Winners will be honoured during an awards ceremony in New York on 18 July and the results published in the magazine's August issue.
To view a brief video of the highlights of a stay at Mombo or Little Mombo, click here.
To read the online article on travelandleisure.com, click here.