Trade News
New Cape Town Showroom for The Diamond Works
New state-of-the-art showroom at 10 Christiaan Barnard Street, Cape Town signals a new era for the established diamond institute 
CAPE TOWN Monday, 04 November 2019 – The Diamond Works will be opening its fourth showroom to the public for private tours tomorrow. The official grand opening is scheduled for Friday 06 December 2019.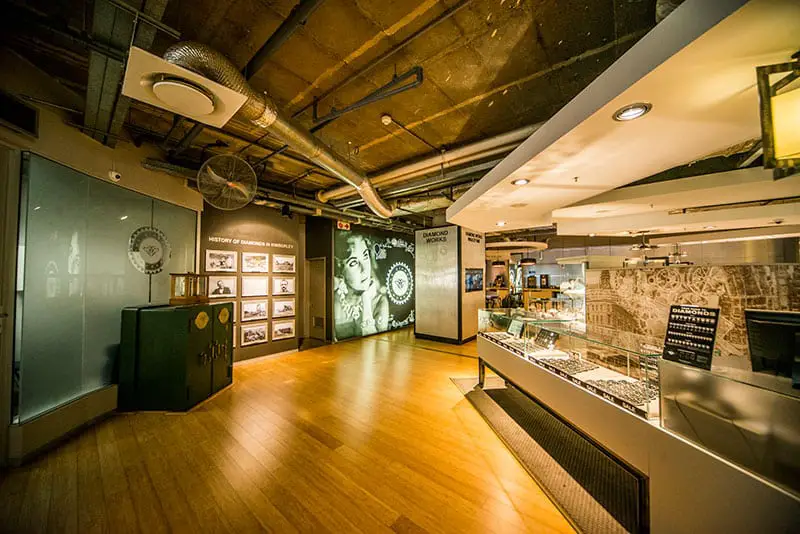 The  814 sqm Cape Town showroom effectively expands the diamond institutes' 'sparkling tour' stores with three in the greater Cape Town region (CBD, Stellenbosch, and Franschhoek), one in Johannesburg (OR Tambo International Airport), and one in Windhoek, Namibia (at the Craft Centre in the Old Breweries Building).
The Diamond Works 'Enhanced Sparkling Tour Experience' offers curious travellers the best premium diamonds and tanzanite in the world.  This unique experience enables tourists to discover the art of diamond cutting and includes a complimentary glass of South African sparkling wine or juice on arrival and a guided workshop tour.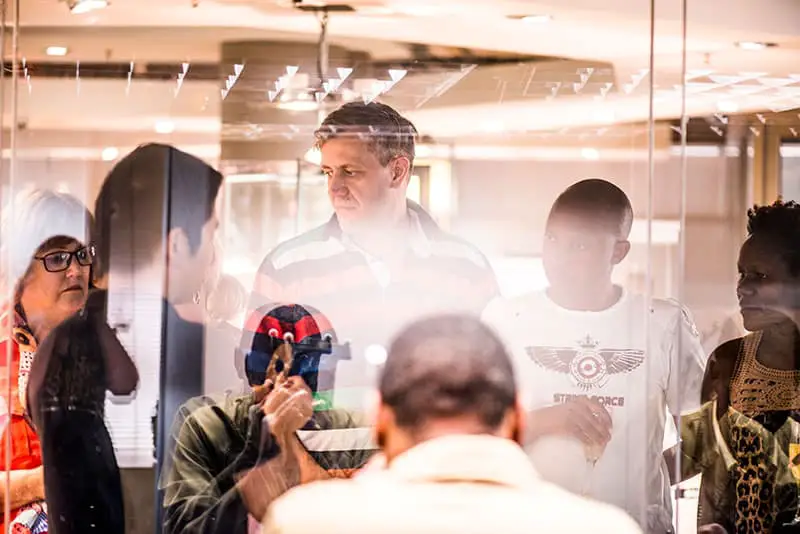 The tailored design service allows guests to design their very own bespoke piece of jewellery by having a CAD generated wax replica printed before goldsmiths manufacture the original piece.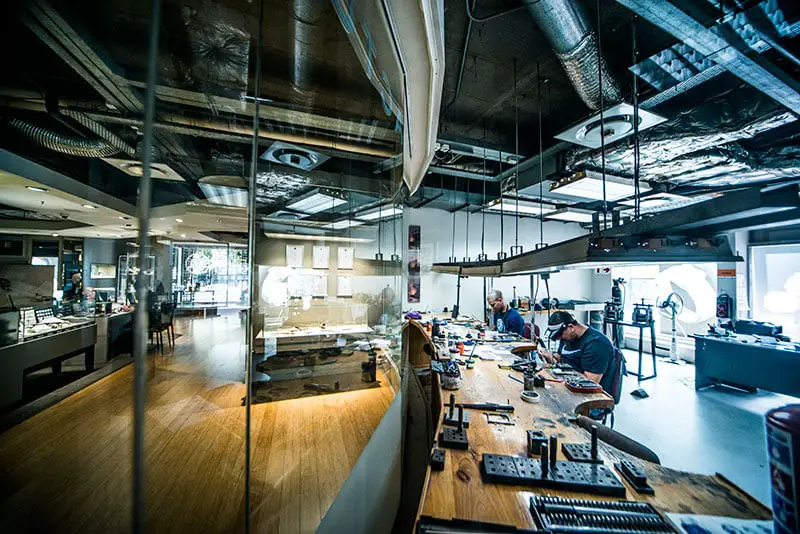 In addition, Tanzanite – 1000 times rarer than diamonds and considered the 'Essence of Africa' – is carefully transformed through the polishing boutique, a unique experience in itself and one that provides the only operating studio within the Southern Hemisphere that is open to the public. 
Then, to cap it all off, there's Huguenot Chocolates, an added regional favourite, offering Belgium Chocolate enhanced with a sparkling South African flavour – MCC truffles and a variety other handcrafted speciality chocolates and confectionery. 
Connect with the workspace boardroom available to travel partners as a complimentary value add; host meetings, presentations or simply work within the space and take advantage of the added wifi service – bookings are essential. 
The  Sparkling Tour Experience is available on-demand from Monday to Sunday (including all public holidays) from 09:00 to 19:00 with tours conducted in the tour groups preferred language (English, German, French, Portuguese, Russian, Arabic and Italian). 
 To book a Sparkling Tour Experience online, visit www.thediamondworks.co.za