Transport
Opel Continues Growth of SA Diesel Range
Opel has announced a plan to continue the rapid growth of its South African Diesel offering – great news for hard-hit consumers. In 2019 the brand has added three new diesel models – the Combo Cargo Van, the Crossland X Enjoy SUV and the Combo Life MPV. The Zafira Life and Vivaro Cargo versions will follow in the first quarter of 2020.
The growing importance of Diesel
Diesel power is associated with lower fuel consumption versus comparative Petrol models with the result that Diesel running costs are lower and less CO2 emissions are produced. The excellent low-speed torque afforded by diesel engines allows for better and more efficient overtaking, towing and gearing.
The Opel Diesel Range caters for Business and Family applications and consists of the following models:
Opel Combo Cargo 1.6TD – 'International Van of the Year 2019'* (IVOTY)
Opel's first diesel model in South Africa has been well-received globally – winning the International Van of the Year Award 2019 as well as What Van's "Light Commercial Vehicle of the Year 2019 " and "Light Van of the Year 2019".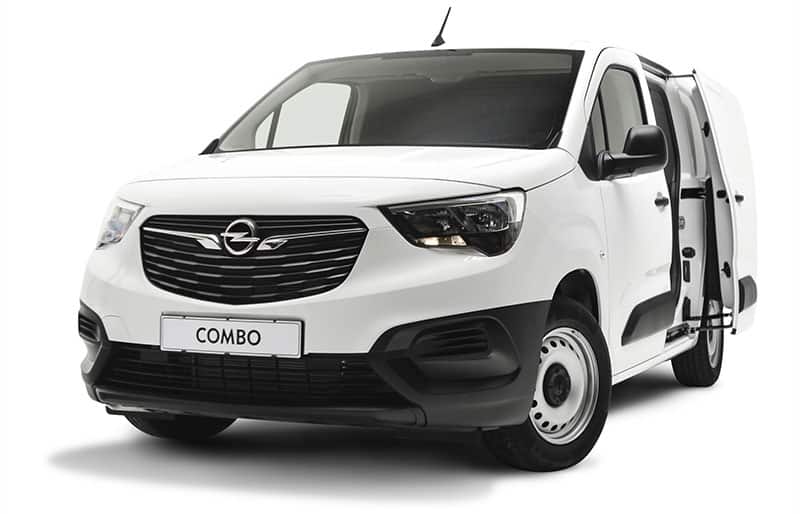 It's easy to see why this model is so well rated as a business partner. Its total cost of ownership is extremely competitive and it's available as both standard (SWB) as well as long-wheelbase (LWB) derivatives with no compromise on size, safety, comfort, connectivity, versatility and security features. The combined fuel consumption of 5 L/100km means it can do more business for less. It also offers a payload of 650kg on the short wheelbase model and 1 000kg on the long-wheelbase model – thus making it a viable and safer alternative to a bakkie.
Opel Crossland X Enjoy 1.6TD – Safest in its SUV Class
Opel's B-segment SUV, the Crossland X has been available in South Africa as a petrol model for the past 18 months. With its 5 star Euro NCAP safety rating, it has been awarded as the safest SUV in its class – a crucial feature for car-hire and tour operator companies who target family group tourists.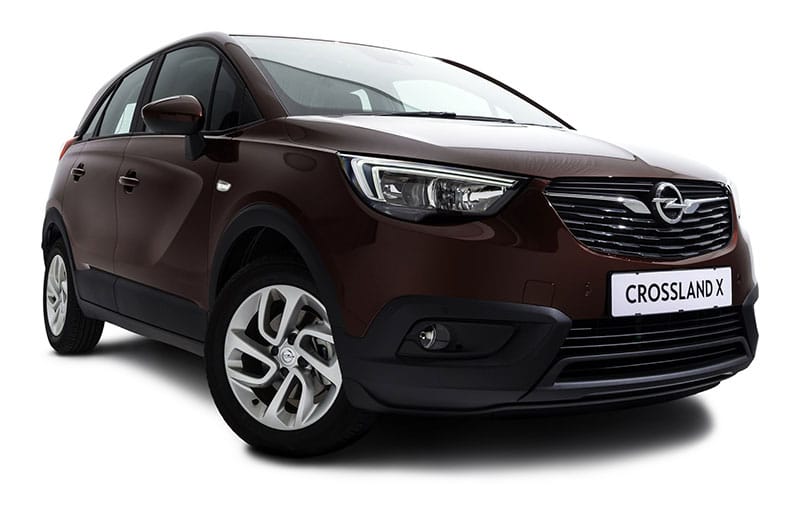 The new Diesel Crossland X returns combined fuel consumption of 5.4 L/100 km while still delivering the strong power and torque expected of a turbocharged diesel engine. It offers 230Nm of Low-speed torque and 68 kW of Power – resulting in efficient overtaking and gear choice.
Opel Combo Life 1.6TD – 'Best Buy Car of Europe 2019'**
A jury of 31 specialist journalists from 31 countries voted the Combo Life as 'Best Buy Car Europe 2019' at AUTOBEST 2019**.
According to the jury, no rival vehicle offers as much car for the money. Opel CEO, Michael Lohscheller, commented at the prize-giving held in Brussels that "Customers and media alike are impressed by the Combo Life. We have packed the Combo Life with high levels of flexibility, comfort and innovative technologies that are unrivalled in this class. The Combo Life, therefore, plays a key role in our on-going product offensive, which will continue this year and next. This is underlined by the title 'Best Buy Car of Europe".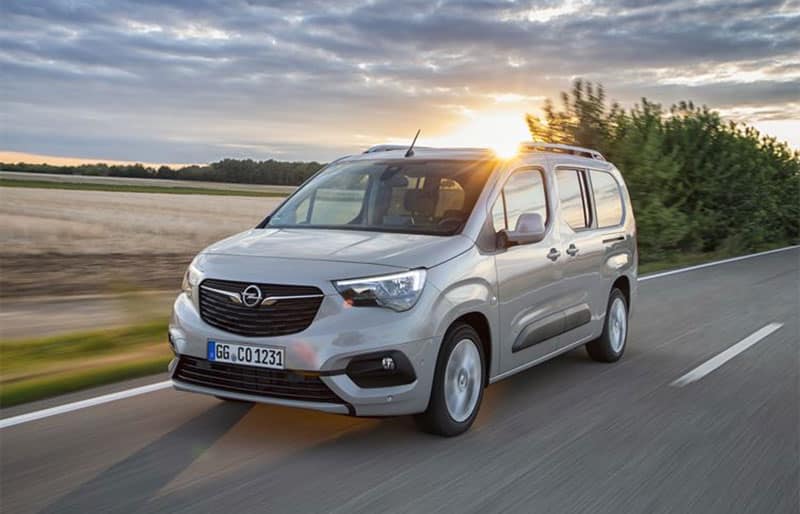 This 5-seater, versatile people-mover unites the comfort and dynamics of a passenger car with the spaciousness and variability of a typical Multi-Purpose Vehicle (MPV). With a segment-leading load capacity of up to 690 kg, sliding doors on both sides, and a towing ability of 1 100 kg braked / 720 kg unbraked, the Combo Life is all about convenience.
Connectivity via a 7″ Touchscreen IntelliLink Infotainment System, cruise control, uncompromising safety features, and combined fuel consumption of 5 L/100 km, places the Combo Life securely between the conventional Passenger vehicle and the SUV.
Opel Zafira Life 2.0TD – just launched in Europe
The Big MPV in the Opel range – the Zafira Life has just been launched in Europe and it will make its way to South Africa in the 1st quarter of 2020.
"Our new Opel Zafira Life is the ideal family, leisure and business van with space for up to nine people. Here, every passenger enjoys comfort – never mind where they sit. The campaign is a great way to start our brand offensive, which excellently communicates Opel's promise of 'innovations for everyone'", said International Marketing Director Opel/Vauxhall, Tobias Gubitz.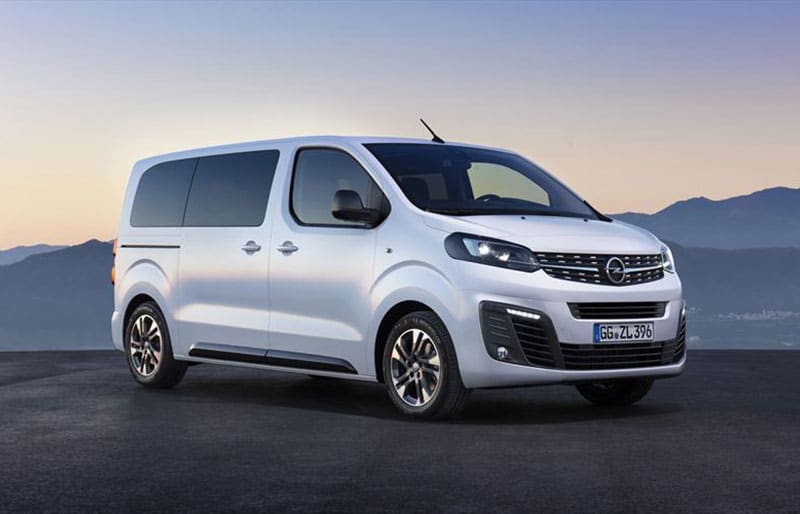 The Zafira Life offers ultimate practicality, connectivity, comfort and safety for 9 occupants.
Opel Vivaro Cargo 2.0TD
The big van in the Opel range – the Vivaro Cargo keeps Opel's LCV and Diesel engine momentum going with its 3rd generation. Now even, safer, more comfortable and more practical than ever, thanks to Opel's ongoing vision to produce vehicles to suit the various requirements within a competitive industry.
Since 2001, the Vivaro has built a strong reputation as a cargo carrier or 'office on wheels', placing it as the perfect partner for professionals. The rapidly growing market for mid-size delivery vans will receive even more impetus with the new-generation Vivaro Cargo joining the Opel line-up in South Africa in the first quarter of 2020.
* 'International Van of the Year' – IVOTY
* WHAT VAN? – 'Light Commercial Vehicle of the Year 2019'
*WHAT VAN? – 'Light Van of the Year'
** AUTOBEST – 'Best Buy Car of Europe 2019'
Model information courtesy – https://int-media.opel.co
For more information visit unitransmotors.co.za