Trade News
R11 Million Refurbishment Enhances Mount Sierra's Wow Factor
Mount Sierra, a First Group property primely located at the foot of the iconic Table Mountain, has completed a massive R11 million refurbishment which has enhanced the 'wow' factor of this leisure and business all-inclusive accommodation. 
"Cape Town boasts a booming hospitality industry where local and international guests are spoilt for choice – so first impressions count. We want our guests to get that exciting vibe from the moment they arrive, which means constantly looking at new and innovative ways to reinvent our guests' first impression when they walk through our door," said First Group Managing Director, Shaun Lamont.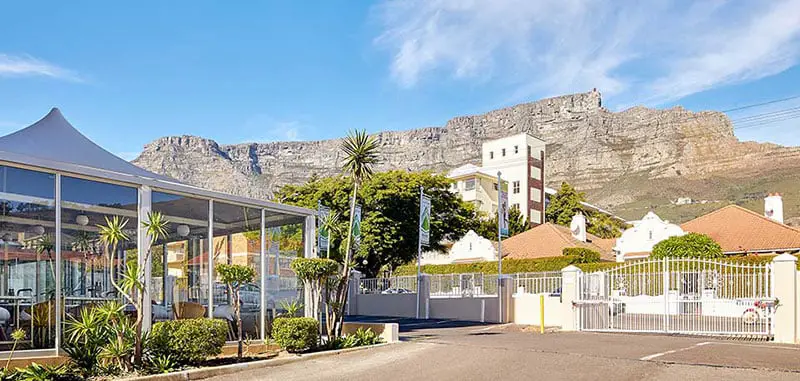 Mount Sierra's renovation forms part of the managing agent, First Group's large-scale 4-year refurbishment programme of 8 properties with a total investment of R179 million, and furthermore showcases their vision to meet the ever-changing needs of holidaymakers and business travellers.  
The new indoor heated swimming pool, which is showcased upon arrival, means all-year-round swimming regardless of the weather. A cosy coffee shop adjacent to the pool area offers convenience for both leisure and business travellers and further adds to the overall appeal of this 4-star All-Suite property. 
The refurbishment of the guest accommodation included a complete modern facelift for all the bathrooms as well as baths being replaced with walk-in showers in 6 of the units – which will encourage guests to remain vigilant in water-saving during their stay. 
The soft refurbishment of the curtains, scatter cushions and throws follow a harmonious earthy colour palette, which is warmed by stylish wooden finishes. Modern stainless-steel vanity lighting creates a cosy ambience that perfectly complements the magnificent view of Table Mountain – one of the world's 7 wonders of nature. 
In line with the new legislation adopted for South Africa, European compliant international plugs have been installed beside all the beds, which makes travelling with annoying double adapters to charge mobile devices a thing of the past. The air conditioning has also been upgraded to all main bedrooms and lounges. 
"Quality finishes and an eye-catching style are key to attracting new guests and retaining existing ones. The refurbishment of Mount Sierra not only showcases our policy for constant transformation but also exemplifies First Group's commitment to delivering an all-inclusive accommodation facility that makes our guests feel right at home," concludes Lamont. 
For more information visit www.firstresorts.co.za