Hospitality
Student Performers Shine at Vivaldi Restaurant
There's a new ultra-chic restaurant cum theatre venue in Cape Town's Waterfront precinct that is rapidly becoming one of the Mother City's trendy, must visit, attractions to wine and dine with theatrical entertainment.
The Waterfront Theatre School has teamed up with the Vivaldi Restaurant & Lounge located in the recently-launched Signature Lux Waterfront by Onomo hotel on Alfred Street.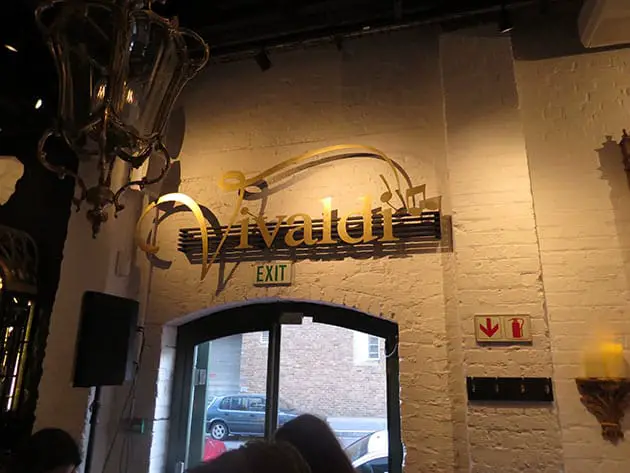 Vivaldi, named after the 17th-century violinist – Antonio Lucio Vivaldi, is decorated in an (almost) baroque era style with a contemporary twist. Using exuberant detail with deep contrasting colours against gold and zebra patterns, the eclectic decor style achieves a sense of imperfect grandeur and surprise. Which is rather appropriate seeing as the word 'baroque' has its roots in the Portuguese word 'barroco' meaning "imperfect pearl."
Besides being beautiful and inspiring to look at, Vivaldi has tied up with the Waterfront Theatre School, whose student artists perform nightly and bring a musical balance to your senses.
Which is exactly what Onomo Group's Regional Operational Director, Samantha Annandale, wanted to achieve. "Vivaldi is not your typical hotel restaurant. We wanted to offer our guests something unusual, and with Onomo group's love of the arts and the Waterfront Theatre School as our neighbour, it was a resounding sign to pair the two together. The result is something special, and we plan to put Vivaldi on the Cape Town nightlife map," she says.
As for the theatrical students, they put on amazingly professional performances, which is not surprising considering that the School has earned a reputation for creating the 'triple treat' – people who can sing, dance and act.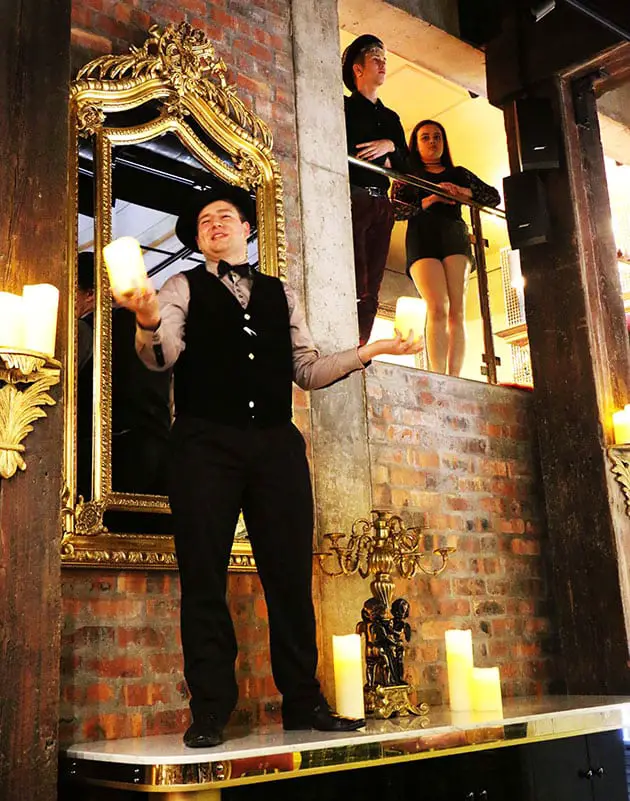 Then, finally, there's the food and wine – the epicentre of any restaurant that makes it onto Cape Town's top dining experience lists. However, seeing as Tourism Tattler was invited for a good old 'media junket, Instameet, Tweet-up; call it what you want' get-together this time 'round, we'll leave the food for another review.
Suffice to say that the delicious snack platters disappeared rapidly, along with copious quantities of alcohol consumed amidst congenial conversation and banter – made all the more amenable by the venues eclectic decor style and entertainment. In all, a thoroughly enjoyable evening.
Vivaldi Restaurant is open for breakfast, lunch and dinner and offers perfectly crafted cocktails and beverages, ideal for pre-dinner drinks or the occasional after work get-together.
The hotel is easy to find, it's right next door to the old Walton's building on Alfred Steet and around the corner from the Waterfront Theatre School on Stanley Steet. Parking is available right across the road or in the old Walton's parking.
For wheelchair access to the restaurant, there's a dedicated assisted ramp available on request from reception.
For more information visit signatureluxhotels.com