Tours
Top 6 Cheetah Conservation Tours in Cape Town
The plight of Africa's cheetah populations has never been more severe than it is today. Classified as a CITES Appendix I endangered species, cheetah numbers have dropped from about 100,000 in 1900 to probably 6,800 today. Of these, only about 2,000 live in protected areas.
Fair Trade Tourism accredited Ashia Cheetah Sanctuary and Awareness Centre, located in Paarl, a 45-minute drive from Cape Town, aims to help prevent the further decline of cheetah populations and to increase the genetic gene pool through its captive Breeding, Wilding and Release Program, by releasing captive born and bred cheetahs into the cheetah metapopulation of South African game reserves. You can play an integral part in helping with their efforts by booking one of these top six cheetah tours:
1. Meet a Cheetah Tour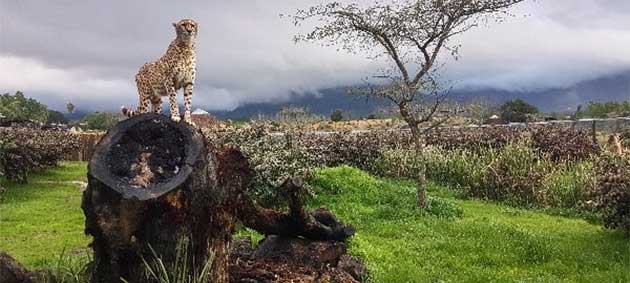 Take a 1-hour tour to view the resident cheetah which are either earmarked for the wilding and release program or have found a permanent home at the sanctuary due to age or health issues. Experience the sound of their unique purr, take once-in-a-lifetime photographs from secure areas inside their enclosures, and enjoy an educational talk by one of the animal carers. Note that Ashia maintains a strict hands-off policy when interacting with the cheetah.
This tour is conducted from Tuesdays to Sundays starting at 09h30 and 15h30, although the times are dependent on seasonal weather conditions. 
2. Weekly Cheetah Run Tour
This 30-45 minute tour will take you to the secure area in the middle of the running field. Watch and photograph the world's fastest land mammals (weather permitting). Private cheetah run tours are also available.
Perfect for photographers, this private set-up is for up to two people positioned in secure areas of the running field. This private run tour will provide you with plenty of opportunities to take your own stunning photos from different angles.
3. Behind The Scenes Tour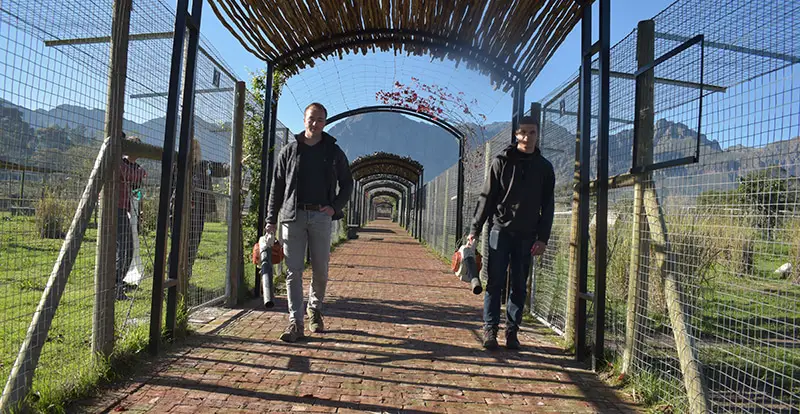 Join Ashia's staff for a 2-hour "Behind The Scenes" activity that includes creating enrichment for the animals, daily maintenance tasks and a glance behind the scenes on how the sanctuary operates. All activities on this tour will be with an Ashia staff member. The tour caters for a maximum of 3 people and is conducted in the mornings from 08h00 to 10h00. 
4. Sanctuary Tour
A 1-hour sanctuary tour will provide you with a first-hand peek into the program of Ashia's cheetah conservation efforts. Your tour guide will provide you with multiple interesting facts about cheetahs, servals and leopards. The tours are available during public opening hours from Tuesday to Sunday and start at 10h30 and 15h30.
5. Volunteer for a Day Tour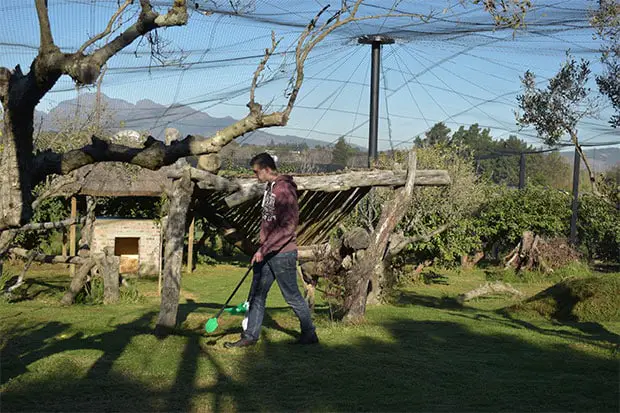 Learn from Ashia's animal carers what it takes to look after cheetahs on a daily basis. Help them with general animal husbandry which includes cleaning and upkeep of camps, assisting with the nutritional needs of all the cats and creating enrichment activities.
Unfortunately, wild cats don't respond well to children. For this reason, no children under the age of 16 years are allowed on any of the above tours. This is for the child's own safety as well as the welfare of the animals. Ashia is closed on Mondays and will also be closed for maintenance from 29 June 2020 to 3 August 2020. 
6. Take a Working Holiday or Join the Volunteer Programme
Ashia offers volunteer and working holiday programmes for anyone with an interest in the relationship between conservation and ethical volunteering. Whether you are on a university break, a year-long journey of self-discovery, or just in need of a change – there's a volunteer program to suit you. However, volunteers must be 18 or over.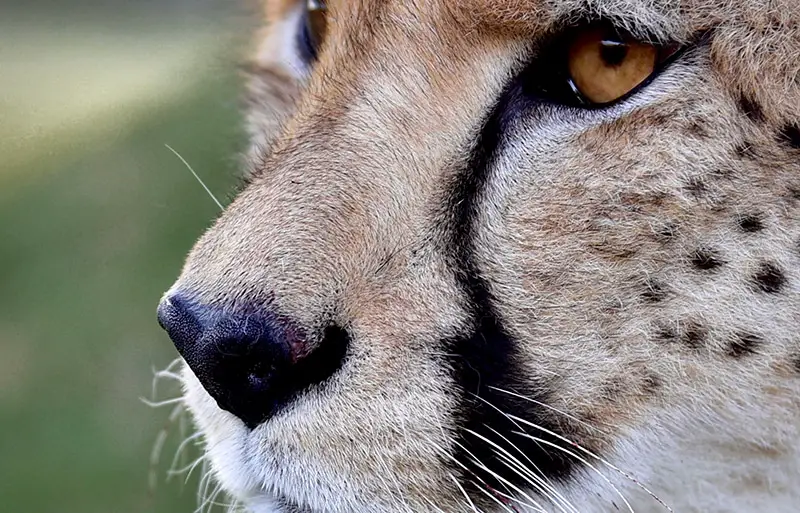 Not everyone can take long periods of time off work or away from their studies, so a working holiday, with extended stay options ranging from one to five weeks, is ideal.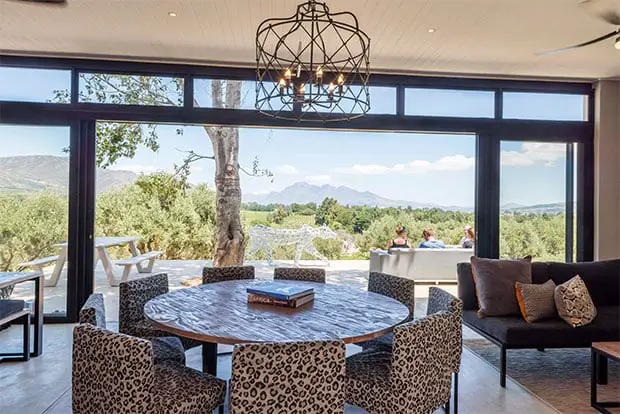 Working holiday volunteers can be accommodated in separate cottages with their own seating area, bedroom, bathroom, and kitchenette. This way you can choose if, and when, you wish to participate in the usual daily volunteer duties and social activities.
Days can be spent working or relaxing at the sanctuary, exploring the nearby area (including the Winelands or Cape Town itself), or spending time peacefully overseeing the resident cheetahs. Of course, if you like, you are more than welcome to participate in helping the staff with the daily duties.
For more information on any of the above tours and programmes, visit www.ashia.co.za.