Tourism
Volunteering in Southern Africa
Whether you have volunteered before or whether it's your first time, our Q&A interview with Vanessa Randon of Good Hope Volunteers provides some basic information about volunteering in Southern Africa, what you need to consider in finding your ideal project and how they select the projects that are offered.
But first, some background to Southern Africa; the southernmost region of the African continent, comprising the countries of Angola, Botswana, Lesotho, Malawi, Mozambique, Namibia, South Africa, Swaziland, Zambia, and Zimbabwe, is one of the most beautiful regions in the world. Tourism in the region has grown rapidly in recent years, having contributed $940 billion to the world economy in 2010, yet, despite this growth, social inequalities and growing populations are placing more and more pressure on the region's societies and natural resources. 
Countless NGOs and other projects, in addition to government programmes, work hard to help people in great need and to protect animals and their habitats. Their work would not be possible without local and international volunteers.
Q: What do I need to become a volunteer?
"No previous experience or specific skill is needed in order to apply for any of our projects. However, we encourage volunteers who are fun and enthusiastic and have a desire to give back to society. Volunteering is open to all people with big hearts from any nationality.
"Volunteers should be committed to their desire to gain deeper insight into Southern African culture and wildlife. We do, however, require a minimum level of Upper Intermediate [B2] English to participate in any of the projects, for a volunteers' own safety and enjoyment. If your level is lower, we recommend doing an English language course at Good Hope Studies before volunteering.
"Volunteers as old as 60 have volunteered with us, and on the rare exception, volunteers as young as 16. The average age of our participants are between 18 – 25 years old and come from all over the world."
Q: What volunteer categories are offered?
"Good Hope Volunteers offers 5 categories to choose from, these are:
Social Volunteering – "This category allows volunteers to really make a difference in the lives of those less fortunate by working in children's homes, schools and local community groups. Projects in the social volunteering category are run by individuals and organisations who are committed to making a difference, and who believe that the future of our society lies in working together. There is a wonderful African proverb which states 'It takes a village to raise a child'. We currently have 20 opportunities in the social volunteering category.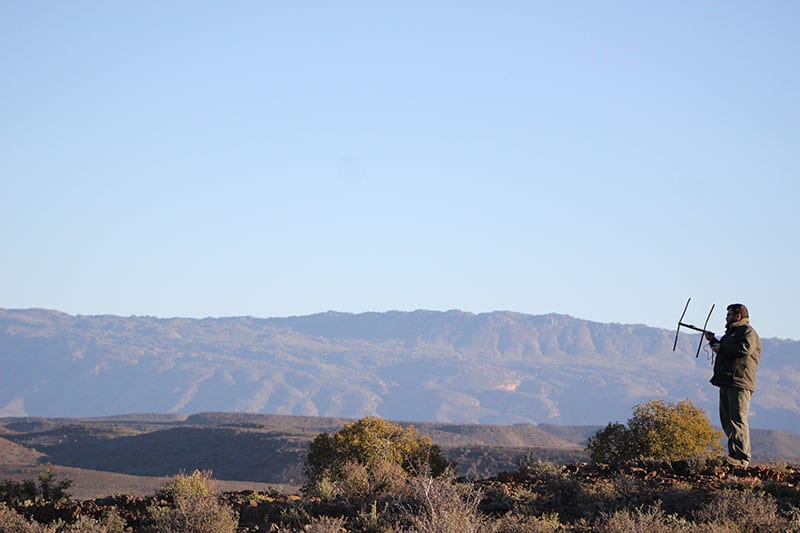 Conservation Volunteering – "The conservation category allows volunteers to work directly with ethical, environmental projects all across South Africa and in Namibia. You will be able to volunteer directly with wild and rehabilitated animals in game reserves and with endangered species. Help make a difference in the lives of animals affected by hunting, poaching, and habitat destruction. Help domestic animals at a rescue centre, or with birds in the Southern Hemisphere's largest aviary. These projects are perfect for candidates who are passionate about Africa's wildlife and protecting our natural heritage. We currently have 14 opportunities for volunteers in this category.
Medical Volunteering – "For those who are considering a career in the medical field, or if you have an interest in public health and the development of local communities, then the medical volunteering category is perfect for you. The medical experience will offer a glimpse into a life where you live and work with doctors and nurses dedicated to the betterment and care of others. Volunteer in a rural medical clinic in Namibia, or participate in a public health program in the Western Cape and support the local community through health initiatives and education. No prior medical experience is needed. We currently have 1 opportunity in this category.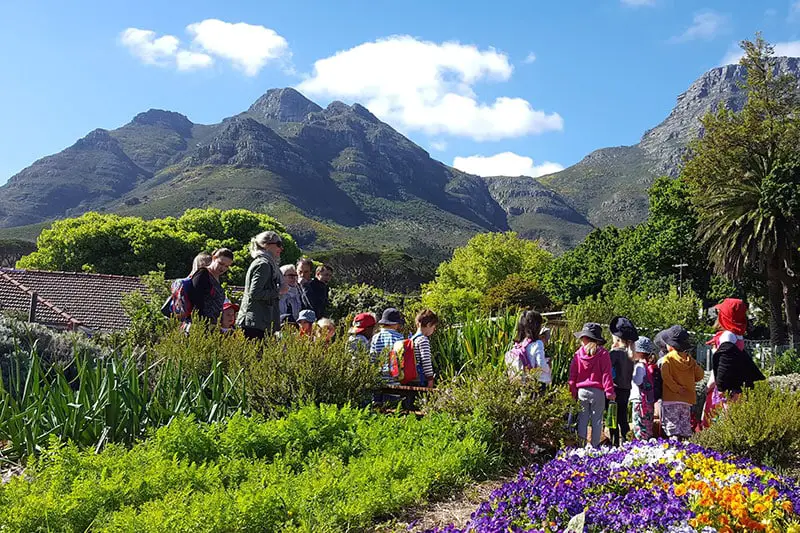 Farm Stays – "These farm stay projects allow you to work closely with the Earth and learn all the valuable skills needed to be part of the farming process. Learn from real farmers and from passionate individuals who believe in a sustainable future and are dedicated to the care of our planet. These projects are set in rural areas in South Africa with breathtaking scenery, naturally rich areas, and "undeveloped" by modern standards.  We currently have 2 opportunities in this category.
Tour based Projects – "Our tour based projects allow you to enjoy the sights and sounds of South Africa while at the same time making a difference. This is an excellent way to get the most out of your holiday in South Africa and spend some time with the organisations that make a difference. Great for the young, responsible traveller. We offer a range of support services as well as life-changing experiences to enrich and inspire the young traveller. Current tour based projects include a Horse Trail Experience in Plettenberg Bay, a Photography Course, and a Shark Research project in Gansbaai. 
Q: What criteria are used when selecting projects?
"Developing countries such as South Africa, Namibia and Botswana rely on thousands of NGOs to help where governments fall short. They all compete for funding and for volunteers. Determining which projects are suitable for foreign volunteers is one of our core competencies. Our projects must provide a work environment that is safe for a foreign traveller. The projects must also be reasonably organised. Also, where the projects are outside our own base in Cape Town, the projects must reliably provide adequate accommodation/ transport and other infrastructure to be able to host foreign travellers.
"Having said all that, the most important aspect for us is that the projects we choose have an extremely high ethical standard when it comes to the treatment or animals, children, the communities and our volunteers. We choose organisations that are sustainable, and who are leaders in conservation and development initiatives. Our vision is that Good Hope Volunteers be at the forefront of responsible and ethical volunteering in Southern Africa. We have set out a system of guidelines and regulations in order to develop a sustainable model for all organisations like ours to follow if they choose.
"In this regard, we choose never to work with organisations who promote the captive breeding of large animals, the selling of endangered species and the exploitation of animals for the tourism industry. We believe also in the protection of children and our volunteers only choose our projects if they believe in this as well."
Q: How many hours will I work and how many volunteers are there at the projects?
"The hours required vary from project to project, but the average working day is about 8 hours. Of course, most of the projects require volunteers to work Monday to Friday, so volunteers have the weekends to themselves, while other projects require them to work 5 days and they have 2 days off. As for how many volunteers are allocated to each project, the numbers vary depending on the project and the time of year – it's not possible to give an exact figure as they often change. However, using our Cape Town-based projects by way of example, most have more than 1 or 2 volunteers at a time and some of the projects in rural areas can have up to 10 volunteers at a time."
Q: What can volunteers expect to pay?
"That really depends on the country, the category programme, and the duration or length of stay that the volunteer chooses. Readers can download the Good Hope Volunteer 2020 volunteering price list for a detailed breakdown. It should be noted, though, that our volunteer package prices include the project placement, airport transfer on arrival, orientation, a welcome pack, a donation towards the project, accommodation and transfers, bedding, Wifi at the accommodation, and regular site visits by our coordinator.
"All volunteers also have access to our 24-hour emergency number, have access to self-service laundry, and are issued a certificate on departure. What's not included are medical insurance, towels, any items of a personal nature, and airport transfers on departure."
Conclusion
So, there you have it. Vanessa Randon certainly has all the answers, and so she should, considering that Good Hope Volunteers have been making a difference through supporting a wide range of community and conservation projects in South Africa, Namibia and Botswana since 2009.
Ms Randon has the last word; "If you are willing to lend your time and skills to a volunteer project of your choice, we will use all our expertise and passion to make this an experience of a lifetime for you. During your time at the volunteer project, we will work hard to ensure that you benefit as a person as much as the project will benefit through your efforts."
For more information visit www.goodhopevolunteers.com
Read more on this topic: