Trade News
Wandering with purpose: a culinary adventure in Hong Kong
From Michelin Star restaurants to hole-in-the-wall eateries and the more traditional dai pai dong, Hong Kong has a lot to offer the intrepid foodie traveller in search of some tantalising, tasty grub to sink their teeth into.
And when it comes to scouting out the tastiest treats in the city, Stuart Carly, a Cathay Pacific Loyal Diamond member and regular visitor to Hong Kong, has the scoop on the best places to go to experience Hong Kong food at its finest. Here are just some of the dishes to get excited about on your next trip to The Pearl of the Orient, courtesy of Stuart and Cathay Pacific. 
Dim sum with a modern twist
Originating in the south of China, dim sum is a Cantonese dish consisting of bite-size portions of food traditionally served in bamboo steamers and stuffed with a variety of tasty fillings. While dim sum comes in many forms – from sweet and savoury dumplings to 'congee' (a type of rice porridge) – Stuart's favourite remains Cha Siu Bao. This barbecued pork-filled bun is a popular Cantonese dish which has seen many new and exciting contemporary modifications, the most exciting of which is the pulled pork varieties which Stuart spotted at one of the buzzing cafés in Shueng Wan.
"When I came across this, I knew that Hong Kong would never stop surprising me," says Stuart. "The cornucopia of tantalizing cross-cultural flavours, fresh ingredients and a whole-hearted approach to food and drink are what make Hong Kong the world-class culinary destination it has come to be today."
Skilfully prepared BBQ skewers
While nothing can replace the traditional South African braai, the mouth-watering aromas of barbecued meat wafting through the streets of Hong Kong are in a league of their own! Get your hands on the tastiest skewers grilled fresh and to perfection right in front of you, from meaty kebabs basted in the most tantalising sweet and sour as well as homemade curry sauces, to the more unusual varieties – such as octopus and even pig intestines – for the more adventurous foodies!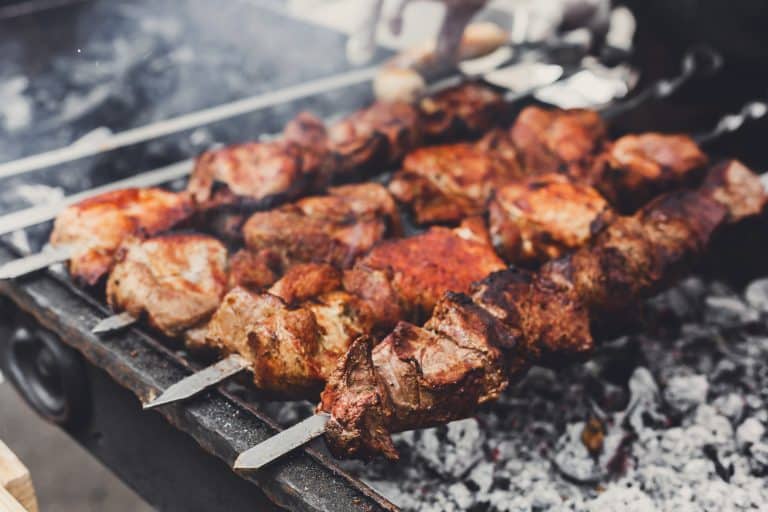 Wander through the back alleys and neighbourhoods of Hong Kong for an authentic taste experience from local street chefs, who serve these delicious dishes right off the grill. Wan Chai, a bustling foodie neighbourhood just east of Central, is a great place to start.
Sip on silk stocking milk tea
While Hong Kong's love of tea probably has a lot to do with Britain's influence in the mid-1800s, the people of Hong Kong have turned tea-drinking into a national past time of their own, offering a sweeter, creamier version that is a must-try for anyone visiting the city. Silk stocking milk tea, or 'Hong Kong style tea', is typically made from black Ceylon tea and sweet condensed milk, which is what gives the tea its silky texture. Stop at one of the many cafes and stalls in Central for a quick cuppa before wandering off again – you won't be disappointed!
Soupy wonton noodles
There's never been a more satisfying dish than a bowl of steamy wonton noodles – that is, until it's combined with a rich, meaty broth to create one of the best comfort foods in Hong Kong. Tsim Kai Chi is fast becoming one of the most popular eateries serving this dish in Hong Kong's Central district, offering generous portions of wontons floating in a sensationally delicious broth. You can get a bowl of noodles along with a drink of your choice (everything from soya milk to lemon tea) for under HK$40 – an absolute steal for a filling lunch.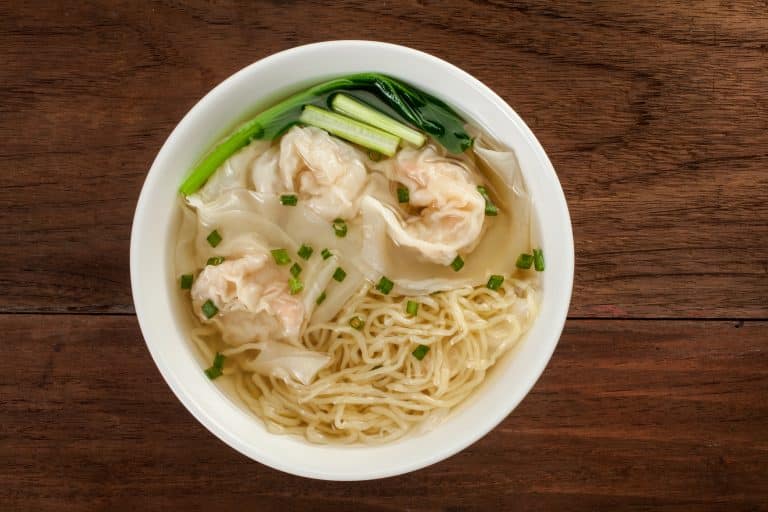 Crisp and fluffy egg waffles
Egg waffles (or gai daan zai in Cantonese, which translates to 'eggies' or 'eggettes') have become a popular dessert across the globe, but these light and fluffy mounds of sweet eggy heaven have been a central part of traditional Cantonese cuisine since the mid-20th century. This sweet snack is typically golden-yellow in colour, crispy on the outside and light and fluffy on inside, served hot and fresh at many food stalls on the streets of Hong Kong. Master Low-Key Food Shop in Shau Kei Wan serves some of the best gai daan zai in town, which you can enjoy with peanut butter, condensed milk and sugar, or drizzled with a little sweet syrup if you prefer. Remember, egg waffles are best eaten hot, but you're probably not going to want to wait that long to tuck into it anyway.
"There's a lot to love about Hong Kong's food offerings, but the best part for me is the intermingling of traditional and modern, old and new – the familiar and the unconventional," says Stuart. "My travels have taken me all around the world, but the delightful cuisine I constantly come across will always bring me back to this beautiful city."
Ready to book your next Hong Kong trip? Book flights and accommodation in the Pearl of the Orient with Cathay Pacific's convenient online booking platform, where you can easily manage your flight itinerary and easily book accommodation that suits your unique requirements. Go to www.cathaypacific.com for more information.