Events
World Celebrates #MandelaDay2018
SOUTH AFRICA, 18 July 2018 – Nelson Mandela International Day 2018 is being celebrated worldwide today to mark 100 years since the birth of Nelson Mandela (18 July 1918). The Centenary is an occasion to reflect on his life and legacy, and to follow his call to "make of the world a better place."
The Nelson Mandela Foundation is dedicating this year's Mandela Day to #ActionAgainstPoverty, honouring Nelson Mandela's leadership and devotion to fighting poverty and promoting social justice for all.
How did the Nelson Mandela International Day come about?
According to the United Nations (UN), in November 2009 the UN General Assembly declared 18 July "Nelson Mandela International Day" in recognition of the former South African President's contribution to the culture of peace and freedom. Resolution A/RES/64/13 recognises Mandela's values and his dedication to the service of humanity in conflict resolution; race relations; promotion and protection of human rights; reconciliation; gender equality and the rights of children and other vulnerable groups; the fight against poverty; the promotion of social justice. The resolution acknowledges his contribution to the struggle for democracy internationally and the promotion of a culture of peace throughout the world.
Watch this video message by António Guterres, United Nations Secretary-General, on the occasion of Nelson Mandela International Day 2018.
What is the message behind Nelson Mandela International Day? 
MandelaDay.com cites the message behind #MandelaDay2018: "Everyone has the ability and the responsibility to change the world for the better. If each one of us heeds the call to simply do something good every day, we can live Nelson Mandela's legacy and help build the country of our dreams. The baton of leadership has been handed over to us. It is in our hands now to make a positive difference."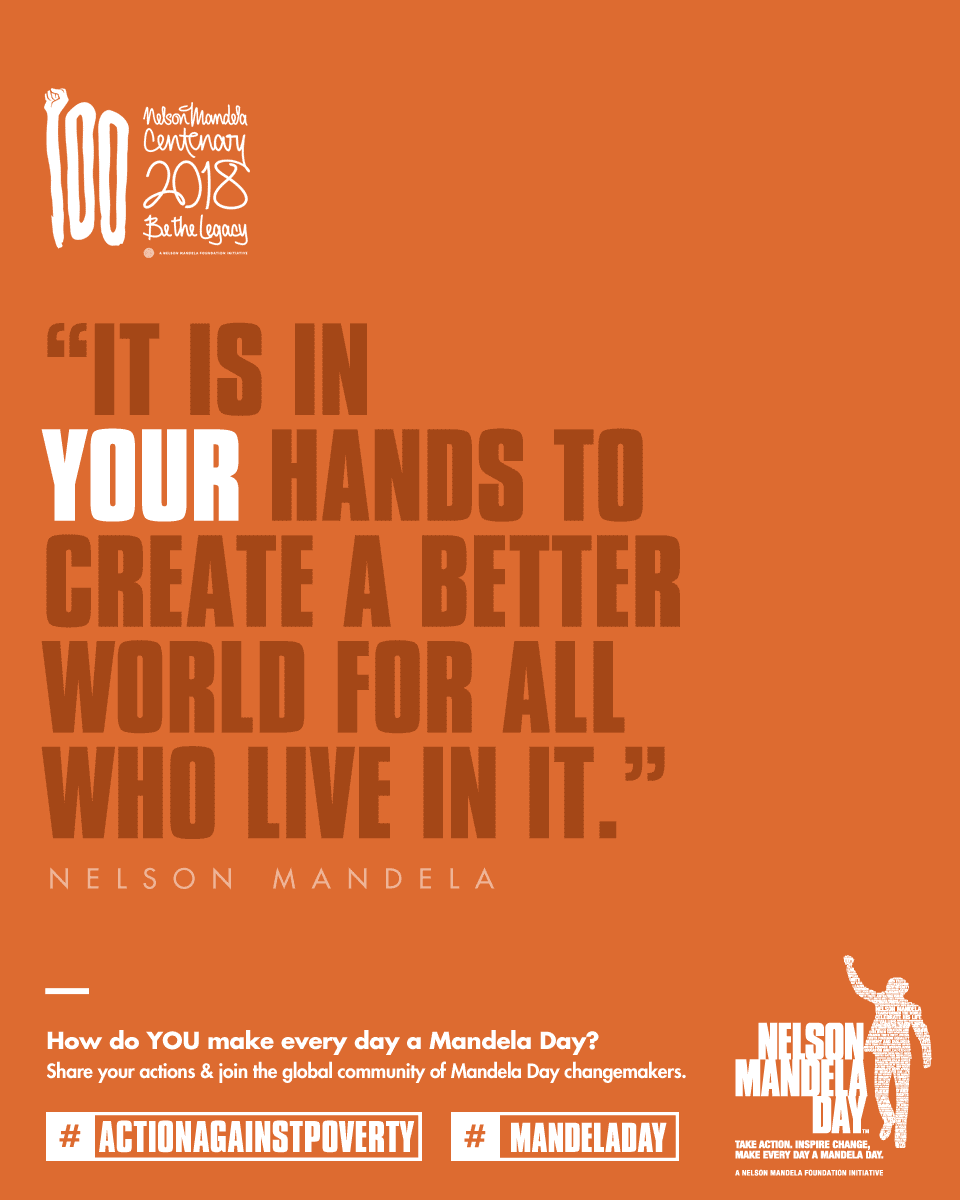 Read more on this Topic: Duo Paddle to Save Shongweni Reserve on #MandelaDay2018