Since it's the cradle of humanity, every modern human has roots in Africa — and perhaps that's part of its magnetic attraction for global adventurers.
But apart from its seminal role in human history, it continues to influence global culture with cool contributions ranging from Moroccan cuisine to Ghanaian Afrobeat and Nigerian Nollywood movies.
If you're considering heading over the Atlantic from America to sample Africa's charms, here are five awesome adventures to whet your appetite.
The Rainbow Nation at the tip of Africa is one of its strongest tourism brands and boasts attractions as diverse as safaris at Kruger National Park, wine tasting tours in the Western Cape and Sterkfontein Caves, home of some of the oldest human fossils ever found.
South Africa's also blessed by sumptuous Braai barbecue cuisine and cool Cape Jazz music.
Tip: Book a boat tour at Robben Island to take you to the prison where Nelson Mandela spent much of his incarceration as a political prisoner — a truly humbling experience.
2. Mali
With an area covering 480,000 square miles, landlocked Mali in West Africa is the eighth-largest country in Africa.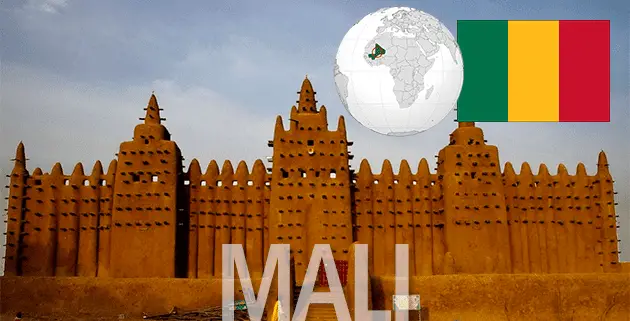 The nation's capital is Bamako, but Timbuktu is probably better-known to outsiders, and if you're a fan of medieval mosques, pink sand dune sunsets and Mande music, it's a must-visit location.
Tip: the Radisson Blu Hotel in Bamako is secure, comfortable and has a charming outdoor pool.
3. Ethiopia
As the home of the Solomonic Dynasty, Ethiopia's history is inextricably intertwined with Christianity, Judaism and Islam and it's a proud nation which remained independent when most of Africa was controlled by European empires.
You'll witness indigenous wolves here in the wild and marvel at elaborate churches carved from solid rock at Lalibela.
Tip: Visit Aksum with Blue Sky Ethiopia Travel and Tours to see St. Mary of Zion Church, where the Ark of the Covenant reputedly rests.
4. Ghana
Ghana has gifts for any adventurer — from chic Jonestown's Chale Wote Street Art Festival to tasty local cuisine like fufu and banku and the spectacular canopy walk through the tropical rainforest at Kakum National Park.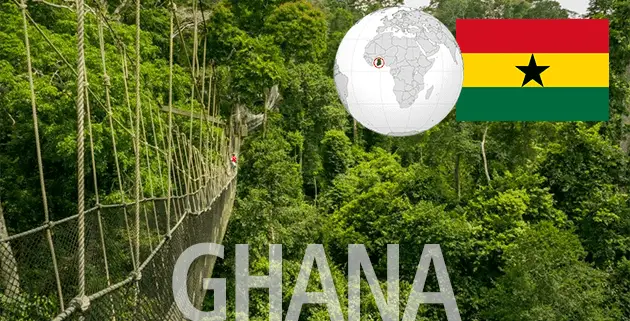 In the past ten years it's become famous for surfing too, with locals and tourists alike catching waves at Busua and Kokrobite beaches.
Tip: learn how to balance a board safely at Mr Bright's Surf School at Kokrobite.
5. Madagascar
Madagascar sits off the south-east coast of Africa, it's the world's fourth-largest island and an outstanding off the beaten track destination.
Its unique biodiversity means it's the only place in the world to see lemurs in the wild — while tropical beaches, iconic baobab trees and pretty waterfalls make it very picturesque.
Tip: Find flights to Madagascar at Kayak.com for under $1000 and if you're riding to the airport in your own vehicle, find airport parking at Looking4.com for locations like Newark, Seattle and more.
That's our list! Add your own African adventure tips in the comments section.