Las Vegas is known for its bright lights, amazing casinos and restaurants, along with dazzling shows of every variety. With so much to see and do in one location, it's easy to get lost when planning a perfect Las Vegas trip. Considering that most Las Vegas trips are planned over three days, there's a lot to get through if you want the most memorable experience. To help you with that below is a list of iconic casinos and shows to add to your Las Vegas trip planning, including ways to hang on to some of your money.
NB: Before reading this article, please refer to our Terms of Use disclaimer relating to Casino & Gambling information posted on this website.
The Bellagio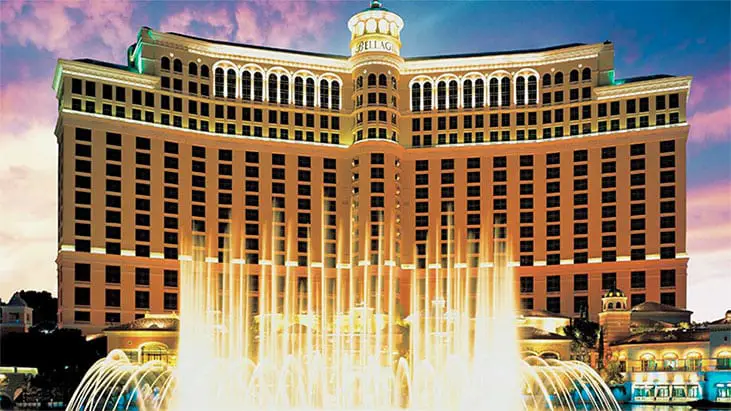 This iconic casino is often featured in movies and shows in Las Vegas. Of course, this casino isn't on our list solely for that reason. The Bellagio not only has some the most amazing water fountain displays that are a must-see, but it also offers a space dedicated to professional poker playing. They host the World Poker Tour, and they have high table limits. If you're looking for either an awesome fountain show while on your way to see one of the best shows in Vegas, or if you want to catch of glimpse of where the professionals play, the Bellagio is not one to miss.
Absinthe and Caesars Palace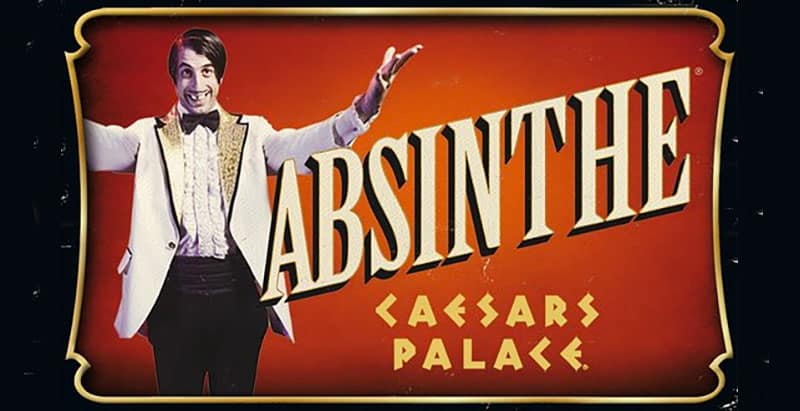 As one of the best comedy shows in Las Vegas, you won't want to miss Absinthe. If you enjoy parodies, then you will thoroughly enjoy the shenanigans that this show brings. Their acrobatic comedy routines poke fun at Cirque du Solei. This act started out in a circus tent outside of Caesars Palace and has since been given a permanent stage inside the premises. While some of the humour can be a bit brash and, in some cases, X-rated, once you attend the show, you'll understand why it's been made a permanent attraction and is one of the best shows to see in Vegas. If the show doesn't sound like your cup of tea, Caesars Palace should, because it is one of the best casinos on the strip to visit. Not only is it iconic but it has some of the best shopping along with night clubs that you can practically dance all night in.
Stratosphere Casino
This Casino is one of the most unique casinos in Las Vegas. Equipped with an impressive tower, this casino boasts some of the best views in Sin City. The Strat offers the only fine dining experience in a rotating room, so you always have the best view, along with three roof-top amusement rides and bungee jumping from the tower. If you want to get amazing views of the city, then visit the observation deck in the tower. While this experience isn't for the faint of heart, it is definitely worth taking the time to check out while you're on your trip.
Mat Franco: Magic Reinvented Nightly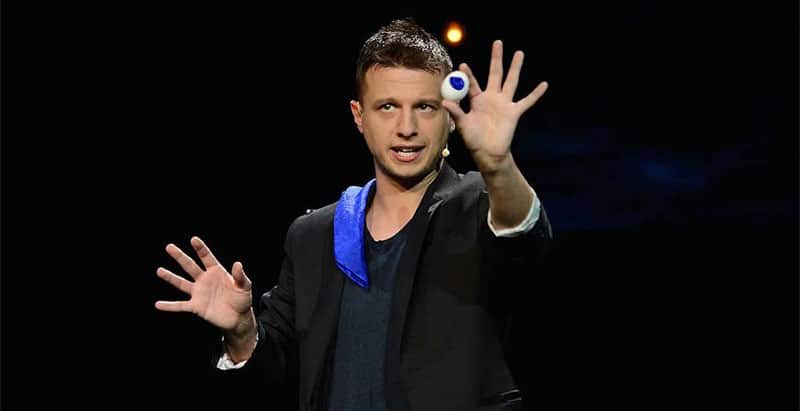 You can't visit Las Vegas without seeing a magic act, and why not see the best one. As the winner of America's Got Talent live show, Mat Franco's magic act does not disappoint. Prepare yourself to feel like a child again while watching Mat perform mind-blowing tricks. Located in the LINQ casino and hotel, once you attend, you'll understand why it's been named as one of the best live shows to see in Las Vegas by Forbes.
Treasure Island Mystere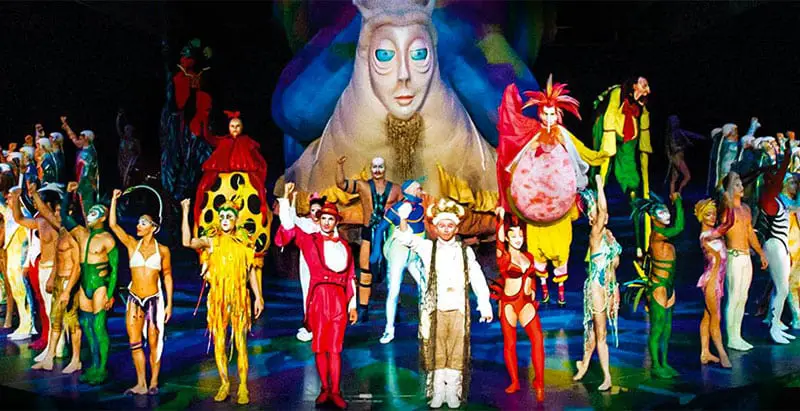 When you go to visit Treasure Island because it is an iconic Casino in Las Vegas, make sure to check out another one of the best shows in Las Vegas; Mystere by Cirque Du Soleil. Mystere is one of the longest-running Cirque acts in Vegas, and with their gravity-defying acrobatics, it's not hard to see why. Also located in one of the coolest casinos on the strip, Treasure Island is the perfect Casino to visit and catch an amazing show while you're there. With quite a few attractions right on sight and in the heart of the strip, it's easy to see why this casino and show are on our list.
Le Rêve -The Dream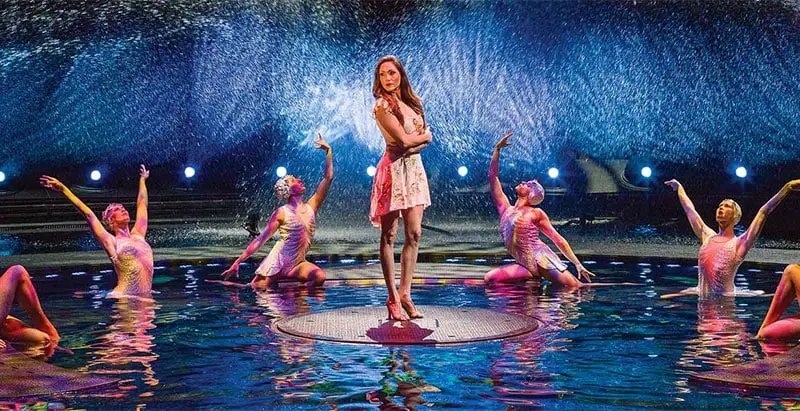 When you look for a show in Las Vegas, you want to see something different that you can't experience anywhere else. That's why Le Rêve – The Dream is on our list of best shows in Las Vegas. Voted as the Best Production Show by the Southern Nevada Hotel Concierge Association nine years in a row, this show will dazzle you with synchronized swimming, dizzying high-dives, and all kinds of treats for the eye. As a long-running Las Vegas show, once you attend, you will understand why it's been an act worth experiencing for over nine years.
Ways to Save
Of course, going to Vegas can be pricey, depending on the time of year and the experience you want. There are some ways you can save some money in Vegas to keep more money in your pocket during your trip. Watch out for deals on hotels and shows, buffets for dining out cheaper, and travel off-season for more bargains across the board. If you're looking for more tips on how to get the most for your money in Las Vegas you can also read this guide to help.
That wraps up our list of some of the best casinos and shows in Las Vegas. Because there's so much to do in the area, you can take your time to focus on different experiences each time you visit Sin City. However, if you're just looking for that classic Vegas experience then this guide should help you plan where to visit and what to do, just be careful not to party too hard while you're there.