Trade News
AHLE-X to boost Hospitality Service Excellence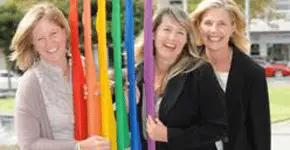 Affiliated Hospitality Leadership Experiences (AHLE-X) opens its doors in Cape Town, South Africa to provide a new concept in professional development offering local and international hospitality professionals, including Chefs and interior designers, a unique way to develop themselves further in their chosen career fields. These two-week experiential 'Professional Development Programmes' have been created to cater to the ever increasing demand for service excellence worldwide. The programme provides a quality and personalised learning experience to each delegate increasing their understanding of current industry hospitality and culinary trends.
The AHLE-X Hospitality Programme begins from 13 until 25 May 2013 with a further three more planned for 2013 as well as three Chefs programmes. The groups are small to ensure individual attention and during the detailed programmes, delegates attend mini-workshops with high profile, industry experienced speakers and Chefs and have the opportunity to work in leading hotels and restaurants, visit local food and wine events, wine estates, attend practical food trends culinary workshops and take a tour of Cape Town to get a sense of this world class city and all it offers.
States Director Tana Breytenbach, "We have had so many requests from Hospitality Managers, Chefs etc from across Africa, requesting the opportunity to update their skills and further their hospitality knowledge whilst learning more about new industry trends, which ultimately benefits themselves and their organisations."
 Delegates also benefit from the exciting line-up of speakers at the various seminars and the success of the programme is the quality of the speakers and award-winning Chefs, all of which present valuable industry related knowledge and expertise.
In addition to the Hospitality Programme, AHLE-X also offers a one week Interior Design programme, run along similar lines and headed up by Director Lacia Gess.
Directors Tana Breytenbach and Susan Walker have both worked in the hospitality industry in education and training for many years. Breytenbach has worked in some of the leading Cape Town hotels as HR and Training and Development Manager and is currently the Chairperson of the Western Cape Hospitality HR Forum. Walker has spent the last 8 years with the International Hotel School in Cape Town managing their Certificate and Diploma courses for industry. Lacia Gess, successfully owns and manages her own design and décor business, runs Lifestyle Tours and heads up Design and Construction Network.
Featured Pic: The AHLE-X Team. Susan Walker, Lacia Gess and Tana Breytenbach. Image credit: Andrew Brown
For more information visit: www.ahle-x.com