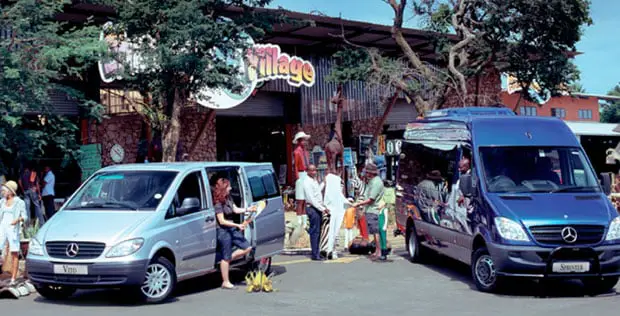 Then this Tour Operator Training course is a must for you!
The Southern Africa Tourism Services Association (SATSA) offers comprehensive training for tour operators. This course is open to anyone and you do not have to be a SATSA member to participate. By Lin Smith.
Tour Operators Course
The purpose of this highly specialised course is to provide an introduction to the business of Tour Operating and to equip candidates with the skills for self-employment and the sustainability thereof; to create and promote entrepreneurship; to ultimately contribute towards job creation and the sustainability of small and medium-sized businesses; and to provide information on all the initiatives available. The course covers topics from analysing the tourism product and classifying tourists to company terms and conditions. There are several modules, which are covered over the five full days of study.
Setting up a new business or growing an existing one
Many people were carried away with the hype around South Africa hosting the 2010 FIFA Soccer World Cup, going to great expense of purchasing vehicles and then not knowing where to start. Some even ended up falling prey to repossession!
The SATSA course assists candidates to become aware of their responsibilities, optimising the use of resources available to them and co-ordinating their efforts in order to maximise productivity and job satisfaction.
Courses we have run
The Free State province, Tshwane Tourism and the Northern Cape have enlisted SATSA's help in training SMME's, which has been hugely successful. Mr. Charles Tshabalala from the Free State was very ingenious in booking everyone into a resort owned by the Department, which resulted in 100% attendance throughout each day.
Tourism KwaZulu-Natal
Thomas Mathibela, General Manager of Tourism Development in KwaZulu-Natal (KZN) and Michael Tatalias (the CEO of SATSA at the time of this article) put their heads together with regard to the training of KZN Tour Operators and sixty candidates were trained at three different venues throughout the Province with superb organisation from Ms. Pinky Radebe, Project Manager: Tourism Development KZN.
SATSA has also concluded successful training courses in the Eastern Cape, North West Province, Western Cape and Lejweleputswa, organised by Mr Thami Skele in Welkom.
Requirements:
The Tour Operator Training course fee includes tea/coffee and a light lunch, but as it is logistically not feasible for SATSA to supply a venue and refreshments away from its head office, this remains the responsibility of the Municipality/Tourism Authority who contracts SATSA'a service. The venue need not be equipped with the latest technology, a simple room with chairs and tables and a flip chart or blackboard will do.
Cost:
The course runs from 09h00 to 16h00 each day for five consecutive days and the cost (at the time of writing this article) is R3,267.00 per person, excluding VAT.
Included in the cost is course facilitation over the five days and a training manual, a CD with templates of contracts, invoices and letters plus extra notes for Provinces when applicable. A Certificate is awarded on successful completion of the course.
Special rates for groups
SATSA offers a special rate to Municipalities, Government Departments and Tourism Departments, which would amount to every 16th person training for free.
Should the Government entity wish, SATSA is more than willing to include their logo on the Certificate, which will be handed over on completion of training In this case, a high-resolution logo needs to be sent to SATSA's office as well as the name and designation of the person who will be co-signing the certificate with the SATSA CEO for inclusion as the certificates are printed in-house prior to embarking on the course.
Where does one start?
Starting a new business in tourism presents many challenges. It is important to follow basic principles and procedures to maximise ones chance of success, which is what the course offers. The amount of effort that the candidate initially invests will enhance success.
Lin Smith is the course facilitator and has over 24 years of experience in the tourism environment. She not only has the knowledge to get candidates started in the Tour Operating business, but the passion to ensure that they succeed.
For more information, contact Lin Smith at the SATSA National Office on +27(0)11 886 9996 or e-mail: lins@satsa.co.za
About SATSA: SATSA is a non-profit member-driven association representing transport providers, tour operators, brokers, accommodation establishments, adventure operators, attractions, conference/events organizers and venues, as well as related marketing organizations and service providers. From small businesses to large corporates, SATSA's varied members find a home in SATSA. SATSA strives to set the highest standards in the tourism industry. Those who belong to SATSA fly a flag that symbolises credibility, stability and integrity. To be accepted as a SATSA member is to know that your tourism business is rated among the best.
For more information visit www.satsa.com
Read more on this topic:
How To Streamline Your Tour Operator Business
10 Tips on Selecting Tour Operator Software
10 Tips on Tour Quoting
10 Steps To Starting Your Own Tourist Transport Business
The Role of Tour Operators in Safari Bookings
13 Tips to surviving as a Small Tourism Business
Effective Sales Secrets For Small Businesses