Trade News
Asilia Africa Expands into Southern Tanzania
Luxury eco-tourism company, Asilia Africa has launched a safari conservation project in Southern Tanzania with INEOS Chairman, Jim Ratcliffe.
The $10 million investment in Southern Tanzania offers visitors a unique safari experience, great hospitality and high-quality accommodation. The project is intended to create a sustainable tourism industry, high quality and numerous jobs for local people and discourage poaching by offering alternative income streams.
Jim Ratcliffe says, "I have visited Southern Tanzania many times and know what an extraordinary place it is. As has been seen so clearly in the Okavango Delta, when a local community benefits from high-quality employment from tourism, poaching flips to protection to preserve those jobs."
Asilia Africa is well known for being one of the best and most responsible luxury safari companies on the continent. The three camps sit within two unique eco-systems which cover over 100,000 sq km of conservation land. They are home to one of the most diverse collections of wildlife in the world, including the largest single concentration of lions.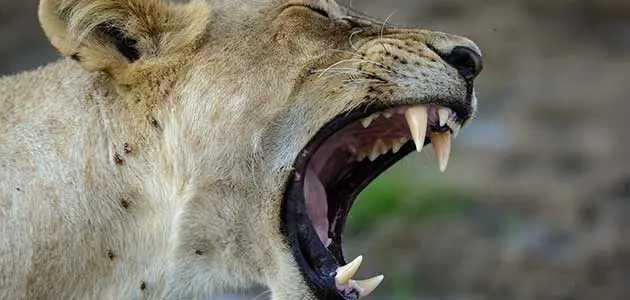 The Jabali Ridge and the Jabali Private House are situated in the Ruaha National Park which is home to 10% of the world's lion population. Both properties offer private guides, vehicles for safari, swimming pool/spa and top quality service with full board. 
The Roho Ya Selous camp is located in the heart of the Selous Game Reserve, overlooking Lake Nzerakera. This very stylish camp provides game drives, fishing, boating and walking safaris. Each guest should generate over $100 per day for the local area.
Jeroen Harderwijk, the founder and CEO of Asilia Africa, says, "We have long wanted to expand into Southern Tanzania and the joint venture with Jim has allowed us to do it. The creation of three camps means there is now a Southern Tanzania circuit which should prove a real attraction to responsible safari travellers from around the world". 
Jim Ratcliffe is a firm believer in conservation and has backed many sustainability projects in the past. As well as these three camps, he is currently supporting a research facility in the area which is monitoring both the local wildlife and the environment. Jim has also bought over one million acres in North East Iceland to help protect Icelandic salmon from overfishing and environmental threats.
Jim Ratcliffe adds, "I believe in sustainable conservation and know that the only way to ensure the long-term survival of unique and vulnerable habitats like those in Northern Iceland and Southern Tanzania is through projects like these which protect the animals, preserve the environment and help the local community."
For more information visit www.asiliaafrica.com
Read more on this topic: Eco-Friendly Lodges: Asilia Africa