Trade News
Aussie takes a Unique Approach to Sell her Pet Resort Business
Finding the right buyer to sell an established business to takes time. And time is one thing that Australian entrepreneur, Natalie Giumelli does not have. She wants to sell her SME pet resort business in Australia's remote outback in just three months.
To do that, Giumelli, a mother of two young boys and owner/manager of Yapper Valley Pet Resort on the outskirts of the north Queensland city of Townsville, has come up with a unique approach. She is disposing of her five-year-old business by running a lottery-styled competition draw over just 12-weeks.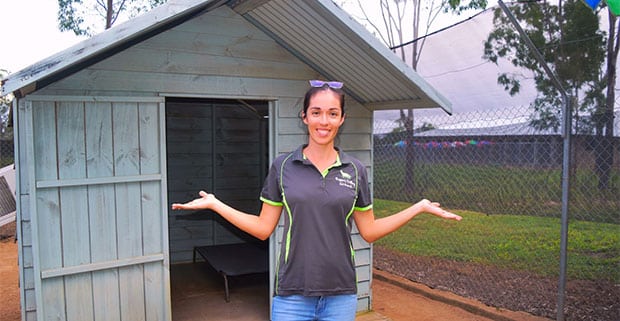 Giumelli wants to exit the business to pursue a "niche farming venture" and decided to dispose of it this way after "briefly" listing on the Australian market for a traditional sale. However, when she realised how long it takes for buyers to obtain finance on a property, especially business loans, she started thinking about quicker options. "They (buyers) need a great deal of capital to purchase a business that many cannot afford. I heard of a few other places taking the route of a competition with a business as the prize and decided to explore this further."
Giumelli says that she wants to give one lucky participant a head start in life rather than simply trying to sell her business. "With all the hard work my family and I have put into building our home and our successful company, I know that not many people would have the deposit, in these current economic times, to purchase our beloved home and business. I want the legacy to continue with us caring for people's fur babies. This is really a once in a lifetime opportunity to be debt free and start your life all over again."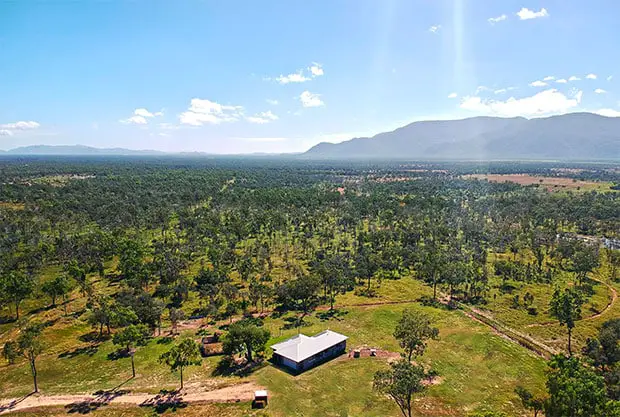 To enter the 'Win a pet lovers dream' competition, entrants have to purchase a digital image (one of Yapper Valley Pet Resort's animal pics) for $55 AUD (about 544 ZAR or 39 USD) to participate in the draw and stand the chance of winning the business prize package.
According to the website, the prize package includes:
A 4 bedroom, 2 bathroom home that is only three years old
110 acres of freehold land
A fully managed and "profitable" pet resort business
$30,000 in the bank to kick start the new owners business
All transfers and taxes paid
All equipment necessary to run the business
All of this owned outright with zero debt
The package has an appraised value of $1,520,000.00.
There's also mention in the 'Work' page of the website, that ownership of a 2015 Renault Trafic van will be transferred to the new owner to transport pets to and from their homes.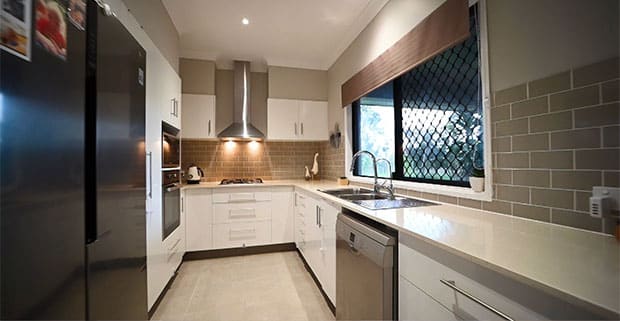 With 40,000 entries on offer over the 12-week duration of the competition – from 1 April to 23 June 2019 when the draw is made, this equates to a return of $2.42 million, assuming that all pet images are sold.
Responding in an interview with Momentum Media's MyBusiness reporter, Adam Zuchetti, regarding the $90,000 discrepancy between the (claimed) valuation and the prize value, Giumelli said, "(this) is to cover relevant taxes, costs and transfer fees so as to allow the winner to come into the business on a fresh slate".
Responding on how she determined the value and number of tickets to sell to make the competition work; "We started with the total cost needed to cover all costs and divided it by a reasonable amount so it was accessible for all," Giumelli said. And, what happens if sales fall short of 40,000? "The winner will take home half of the money raised."
Her reply is substantiated in her website's T&Cs, wherein clause 20 states; 'In the event (that) the condition precedent is not met, the first valid entry drawn will win the consolation prize of 50% of the value of all sales of digital photos received by the Promoter. For the sake of clarity, this will be up to a maximum value of AUD $1,099,972.50.'
There is no mention of how the remaining 50 per cent will be used. One assumes, then, that Giumelli could end up with a substantial profit and her pet resort business remaining unsold.
According to the press release from Believe Advertising & PR, from which most of this article's content is based, the headline states: "South Africans Can Now Buy A House & Land In The Aussie Outback For Just ZAR550."
Whilst the headline is certainly alluring, the implications of a South African winning the prize is somewhat confusing. Giumelli's website T&Cs for international participants, states; '…this trade promotion lottery is not available to any non-exempt person or entity to which the Foreign Acquisitions and Takeovers Act 1975 (Cth) applies..'
Reading the Australian Governments' Foreign Acquisitions and Takeovers Regulation 2015 document – an amendment to the Cth Act 1975, it's difficult to ascertain how these regulations would affect a foreign citizen or business's right to take ownership and operate the business. But then, the T&Cs do warn participants to 'obtain independent legal advice.'
There is also no mention of how the draw will be conducted. In South Africa, competitions have to be drawn under the supervision of an independent auditor to ensure transparency and fairness. Other than obtaining relevant permits to conduct a lottery competition, the Australian Trade Promotion Lottery Act does not stipulate the conditions under which the draw must be conducted.
Despite the above reservations, Giumelli's approach to disposing of her pet resort business is certainly unique, and she's put a lot of effort into promoting the competition. A one in 44,000 chance of winning the prize is better than the odds if winning South Africa's national lottery, so "Tata ma Chance" and see what happens.