Trade News
Darling Brew Woodstock Launches Craft Beer Classes
Cape Town, Monday 15 April 2019 – Visitors and locals alike have a new attraction to experience in one of the Mother City's oldest, and trendiest suburbs – Woodstock.  Review by Des & Chase Langkilde.
This evolving neighbourhood is where Darling Brew – a microbrewery and restaurant, is located amongst hipster cafes, veggie eateries and art galleries set within old factories covered with vivid murals all along Alfred Road.
On Saturday, 13 April Darling Brew hosted their first Brew Class where talented brewer Hennie Blom introduced the basics of brewing to media and invited guests, guiding them through the craft beer making process.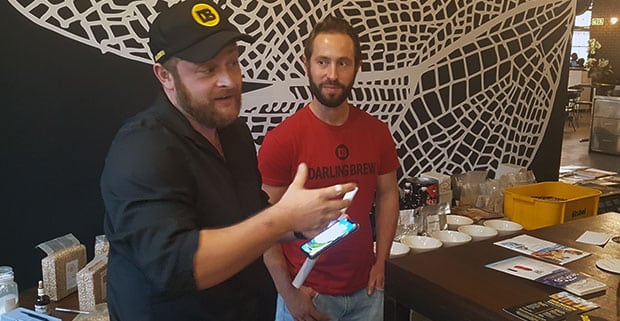 The evening included a Darling Brew 'Big Daddy' beer tasting replete with 8 of Darling Brews' darlings, namely Slow Beer – Lager (4% Alc/Vol), Rogue Pony – Pale Ale (5% Alc/Vol), Thunder Bird – IPA (5.9% Alc/Vol), Bone Crusher – Wit Beer (5.5% Alc/Vol), Pearl Rose – Ale (5% Alc/Vol), Gypsy Mask – Red Ale (4% Alc/Vol), Blood Serpent – Pilsner (5% Alc/Vol) and Rooibok – a New Age Lager (5.1% Alc/Vol).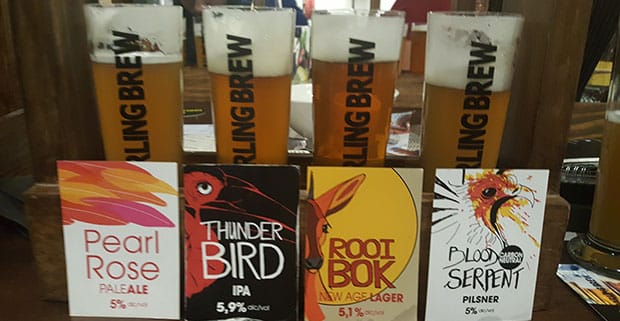 The #MasterClass beer brewing demonstration and beer sampling were interspersed with a three-course feast put together by Chef Nalene and her team.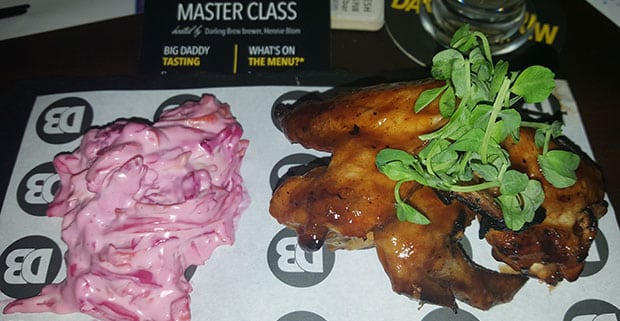 For starters, succulent honey-glazed chicken wings and a creamy (pink) coleslaw really paired well with the Blood Serpent Pilsner.
The starter was followed by a mouth-watering flame grilled Sirloin with paprika butter and a basket of french fries. It's amazing how the paprika and steak enhance the beer flavours, although by this stage, after eight beer samples and few glasses of Pinotage in-between (I'm a wine drinker after all) my palate was rather confused – as was my head 🙂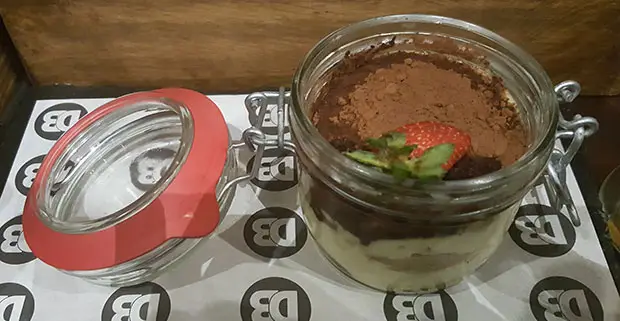 Then, for those who could fit in a sweet treat dessert, the Beeramisu – a decadent Italian classic dessert made with Silver Back beer, sponge fingers, espresso mascarpone and cocoa, was absolutely shublime – hic!  And the vegetarians weren't left out either – their options looked delicious too and like all the dishes, very substantial.
Everyone left the evenings proceedings well satiated, and surprisingly not as pissed as I – which is mute testimony to the craft beer brewers art.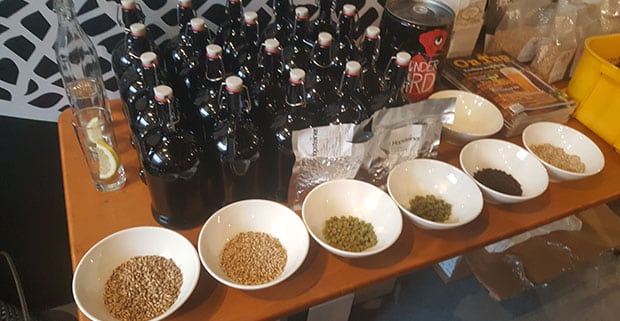 To cap off the #MasterClass evening, a 1-litre 'growler' of their favourite Darling Brew beer was presented to each guest on departure, along with an invite to come back in six weeks to sample the night's brew prepared by the sotto-voiced Hennie Blom. Of course, we'll all be back way before then – Darling Brew Woodstock is too good a secret not to share with friends and family. Well, it was a secret until now – hope there's still space when we get there!
Brew Classes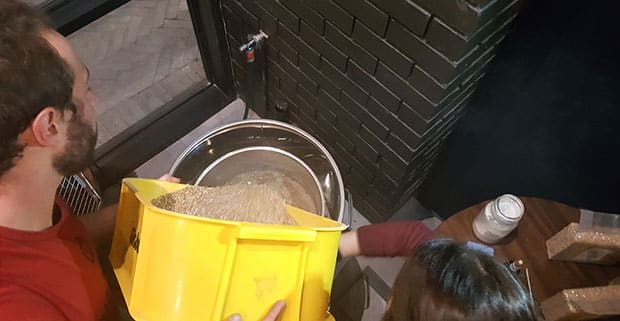 Darling Brew Woodstock will be hosting regular brew class experiences at R899 per person, which includes the aforementioned three-course meal, eight-beer tasting, 1L growler of any Darling Brew beer on tap, PLUS a 5L mini keg of the brew created on the day. A value deal of note, Bru!
Tools of the trade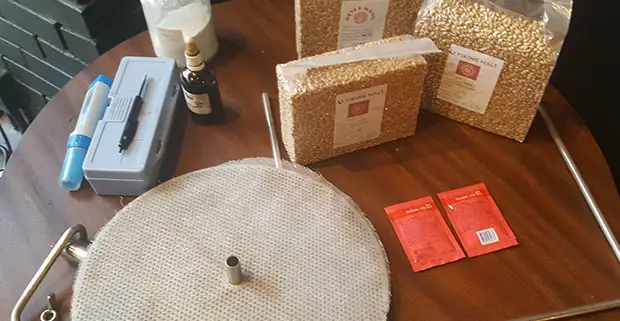 If you're keen to try your hand at craft beer brewing, bevPLUS supply a wide range of home brewing kits and ingredients as well as equipment for restaurants, hotels, and caterers.
As a turn-key provider for craft and home brewers, bevPLUS's offering of environmentally friendly equipment can be seen in two distinct ranges: beerPLUS and waterPLUS – all of which are available for online purchase at bevplus.com or call their offices in Cape Town on +27 (0)21 820 9500 or Johannesburg on +27 (0)11 805 1077 or email Sandy at [email protected].
About Darling Brew
Darling Brew Woodstock opened their doors to the public on Saturday, 2 March 2019, bringing the extensive range of Darling Brew craft beers closer to craft beer lovers in Cape Town.  Hailing from Germany, General Manager Lars Pflanz blends his successful recipe for operating bars and restaurants in Europe with a South African flavour, to offer a truly unique dining experience featuring bratwurst and boerewors, German-style pretzels and gourmet burgers as well as traditional flammkuchen, exceptional cocktails and fine malt whiskies.
Bringing the Darling Brew experience from the West Coast to Woodstock was an idea brewed between Darling Brew co-founders Kevin and Philippa Wood, and Verde Hotels' owners Mario and Annemarie Delicio, with their shared values of environmental responsibility, sustainability and zero waste proving to be fertile ground.
Beyond beer tasting and fantastic food, Darling Brew Woodstock brings live music, open mic nights, brew classes, speed dating and so much more to the social scene in Cape Town, giving locals a place to unwind after work, bond with mates or impress a date and enabling craft beer lovers to enjoy the entire Darling Brew range right in the heart of the Mother City.
Opening hours
Monday – Thursday: 06:30 – 00:00
Friday – Saturday: 06:30 – 01:00
Sundays: Closed.
For more information visit darlingbrew.co.za or call 074 328 1405 or follow on Instagram @DBWoodstock