Dating back to its opening in 1996, the Acajou Beach Resort has had ecology at the heart of its ethos.
The hotel is named after the French word for 'mahogany' in reference to the natural timber-themed design of its construction, using wood specifically cultivated in an environmentally friendly manner.
In keeping with this commitment to the environment, the resort and its 52 rooms were refurbished in 2014 utilising modern technology to dramatically reduce its carbon footprint.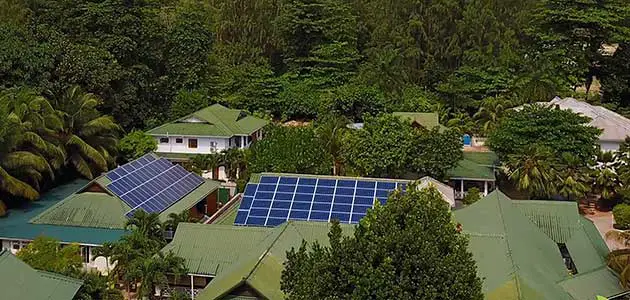 The installation of a photovoltaic solar panel system resulted in 50 percent of the resort's lighting and air-conditioning needs being powered by the sun – a major long-term investment for a locally owned hotel.
To further reduce energy consumption, Acajou installed an energy management system (EMS) and efficient LED lighting in every room. The EMS features sensors that detect when doors to a room are open or ajar and automatically switches off the air-conditioning unit after several minutes if not closed.
A waste management system and sewage treatment plant were also installed to limit the impact of waste that the resort generates in its operations. Acajou also embarked on a composting project for the landscaped gardens and for its own subsistence produce, in the form of vegetables, fruits and spices that are grown on site.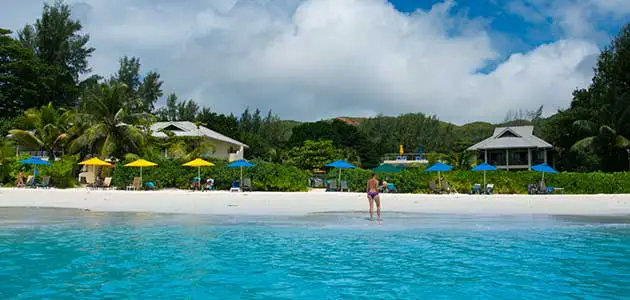 Acajou's environmental policy also extends to its stretch of pristine Côte d'Or beachfront where the thick shrubs known in Creole as vouloutier (scaevola taccada – an excellent antidiabetic & anti-inflammatory remedy) are left untouched to avoid beach erosion, just as nature intended. This policy has recently attracted Hawksbill sea turtles, which prefer to nest under the coastal vegetation.
Travel. Enjoy. Respect. #IY2017
For more information connect with Acajou Beach Resort via the links below:
Tel: +248 438 5300
Email: [email protected]
Website: www.acajouseychelles.com