CONGRATULATIONS to Candice Marder
Candice's comment has been chosen as the prize winner for July 2014.
Candice's prize of a coffee table book 'The African Diaries' by Derek and Beverley Joubert, will be delivered with the compliments of Livingstones Supply Co – Suppliers of the Finest Products to the Hospitality Industry.
Editor.
July 2014's article comments received on the Tourism Tattler website and Facebook pages.
PHOTOGRAPHY
Part 2: Understanding Exposure
Submitted on 2014/07/28 at 2:14 pm
Thank you for a very informative series of articles. I have read all 3 posts in this series and look forward to the August article in the magazine. As an amateur photographer, I rely on the auto focus settings of my camera (a Canon 500D).
I have found though, that when photographing sunsets the colour is never as impressive as the reality of the scene. Instead of an image with vibrant colours reflecting off clouds on the horizon, I end up with a pale sun and very little tonal value. I tried your suggestion, and set my camera to manual focus with the lens aperature set to f2.8. Mindfull of your warning about camera shake, I set the camera on a tripod and voila! A perfect shot with all the setting sun tonal values captured!
Now all I need is another African thunder storm to try out my new found skill at capturing lighting bolts at night! One question though – with the amount of white light coming into the camera lens from a lightning bolt, would I need to decrease the aperature setting to avoid motion blur?
Candice Maeder
BUSINESS
So you want to be a Tour Operator?
Submitted on 2014/07/23 at 8:04 pm
When is your next course in Joburg? Hazel
Submitted on 2014/07/24 at 6:22 am | In reply to Hazel.
Hi Hazel. You can email Lin Smith at SATSA ([email protected]) who is the Tour Operator training convenor and she will advise you when next a course is being planned for Joburg / Gauteng.
Editor
The winning comment posted on the Tattler website or Facebook during the month of August 2014 will receive a copy of National Geographic's 'Eye of the Leopard' DVD
with the compliments of Livingstones Supply Co – Suppliers of the Finest Products to the Hospitality Industry.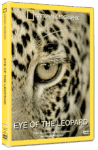 This 55 minute film follows the remarkable life of one small leopard from when she is just 8 days old every step of the way until she is 3 years old and on the brink of adulthood. Legadema, as she is named, works her way into your heart as she slips in and out of danger virtually every day, running from baboons and hyenas but also making landmark strides in hunting and surviving. It is the story of a mother and daughter relationship as well as that of an emerging huntress in Botswana's magnificent Mombo region of the Okavango Delta.