Trade News
Top Scientist Appointed At Ongava Research Centre
NAMIBIA, 14 September 2018 – Ongava Research Centre (ORC) has announced that Dr John Mendelsohn, one of Namibia's top scientists, has accepted the post of Executive Director.
Dr Mendelsohn has written or co-authored over 75 scientific papers and technical reports, 34 books and many popular articles, and has edited various scientific journals and books. He is a Namibian citizen, with extensive experience across many areas, and is the primary author of Namibia's major Atlas.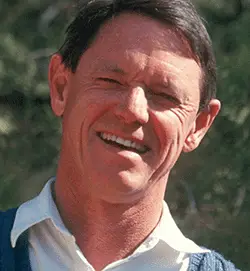 He was also Director of the Durban Natural History Museum, subsequently taking that role in Namibia's National Museum. He has particular research interests in birds of prey, rural livelihoods and rivers. Added to that, his wife, Celia, is an experienced teacher, and is interested in conducting adult basic education and training programmes for rural communities.
"We are very excited at the prospect of having Dr Mendelsohn as the Executive Director for our next phase of development of ORC. John will take up his position on 1st November 2018, and work from his Windhoek base until the science and research campus at the new Andersson's at Ongava property is complete," said ORC Founder, Dr Ken Stratford, who will henceforth assume the Research Director position.
About Ongava Research Centre: The ORC is a privately funded facility devoted to the scientific study of all parts of the ecosystem at Ongava Game Reserve. The output of ORC is of enormous value, both for Ongava's status as a world-renowned wildlife reserve and for the development of competent, professional conservation biologists. The upgraded Ongava Research Centre will have long-term benefits for the conservation of biological diversity in Namibia. The new facility will not only perpetuate the existing projects of ORC but will expose many nationalities to a stimulating, motivating environment with the capacity to change lives and attitudes. An upgraded and accessible ORC has the potential to become a vital link between the conservation efforts of government bodies and private organisations both in Namibia and abroad.
About Ongava Game Reserve: Ongava is a thirty-thousand-hectare private game reserve and black rhino custodian situated along the southern boundary of Etosha. Ongava's unique low impact / high-value approach results in a positive contribution to the environment and ensures exclusive and sustainable wildlife experiences in Namibia. With four camps to choose from visitors to Etosha are assured of personal service and opportunities to track iconic species in the company of qualified, professional Guides.
More information visit www.ongava.com  and www.orc.com.na