Health
Reasons to Choose Cape Town for a Dental Vacation
Medical (aka Health or Wellness) Tourism is a growing niche as more and more tourists travel to the stunning city of Cape Town, South Africa, for their dental procedures and treatments. 
For Europeans and travellers from the Americas and Asia, South Africa offers an affordable alternative for many cosmetic procedures, thanks to the weak rand. However, African travellers coming to South Africa for medical treatments do so less for cost savings and more because of Cape Towns' advanced infrastructure and medical technology, as well as its highly skilled doctors, dentists, and dental technicians.
So why choose a Dentist in Cape Town? Read on to find out.
What is a dental vacation and how does it work?
Simply put, a dental vacation is a phenomenal trip to a beautiful destination, where you happen to get dental work done. A dental vacation is a reason to take that long-awaited holiday that you've been dreaming about. Besides the procedure and a few days of recovery, you should plan for enough time to relax and have fun.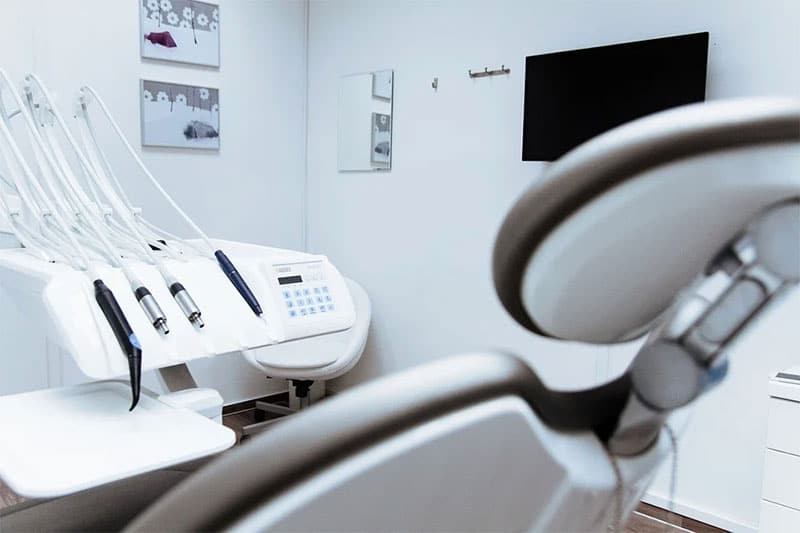 Scheduling a dental vacation in Cape Town is easy – simply contact JJS Dentistry and they will guide you every step of the way. JJS Dentistry is an advanced dental practice that offers each and every one of its patients' world-class dental procedures using only the highest quality materials. 
The practice will help you choose and schedule your procedures. The aim is to get the most value for your time and money, so with Same-Day dentistry procedures, you can ensure you'll have time to enjoy all that Cape Town has to offer.
Want to know if you're a candidate for a specific dental procedure? Simply make use of the virtual appointment service. This way, you can get the ball rolling long before you touch down in gorgeous Cape Town.
Why find a Dentist in Cape Town?
Activities
Cape Town is a phenomenal spot for your dental vacation. We have serene beaches, bustling nightlife and tons of entertainment, adventure and cultural activities. Some of the awesome activities you can sign up for include:
Surfing the clear, blue ocean
Diving with sharks
Taking the cable car to the top of table mountain
Hiking breathtaking trails
Tasting some of the best wine in the world
Spotting majestic animals on one of many game reserves
Devouring freshly caught seafood and other delicious local cuisines.
Not to mention the shopping, nightlife, cycling, art, theatre or views you can take in as you tour the city. 
Cost
The best part about booking a dental vacation in Cape Town is that it's incredibly cost-effective due to the exchange rate. Even with the cost of flights and accommodation, taking a dental vacation to Cape Town can still be much cheaper than visiting a dentist in your hometown.
On average, dental procedures in Cape Town cost around a third of the price that they do in developed countries and JJS Dentistry in Cape Town adheres to the highest international safety and quality standards. This means that you'll get world-class dental treatment, at a fraction of the price.
South Africa is known for the high calibre of dentists it produces. All dental professionals in South Africa have to be registered with the South African Medical and Dental Council (SAMDC) and the Health Professional Council of South Africa (HPCSA) so you can be sure your dental procedures are safe, effective and the results will stand the test of time.
Dr JJ Serfontein at JJS Dentistry in Cape Town is a member of a number of local and international associations, including:
Dr JJ Serfontein Is Ahead Of The Dentistry Curve In South Africa
Serves on the executive committee of SAAAD (South African Academy of Aesthetic Dentistry)
Certified member of DSD (Digital Smile Design)
Member of ESCD (European Society of Cosmetic Dentistry)
Member of HPCSA (Health Professions Council of South Africa)
Member of SADA (South African Dental Association)
Member of ITI (International Team of Implantology).
As an accredited member of these prestigious associations, he is bound to the high standards of quality and care they expect of their members.
Which procedures are available from Dentists in Cape Town?
JJS Dentistry is an advanced dental practice, even by international standards. There is a wide range of services, procedures and treatments available for you to mix and match to achieve your smile goals. 
Some of the most common procedures performed on dental vacations to Cape Town include:
Tooth Implants – a fixed, permanent solution for missing teeth.
Cosmetic Bonding – reshaping and reforming worn and damaged teeth.
Teeth Whitening – whitening the teeth for a brighter smile.
Veneers – new technology allows us to place these without removing as much of the natural tooth.
The team at JJS Dentistry use a fully digital workflow to manage your treatment from start to finish, and all of the dentistry is performed in-house, including all lab work, so you don't need to wait for restorations to be crafted or waste time and money on external vendors.
When's the best time to visit Cape Town for a dental vacation?
Summer in Cape Town is unforgettable. Imagine stunning sunsets, warm, balmy evenings and ice-cold, beachside cocktails. 
The summer months run from November to March, and temperatures get up to 86°F, sometimes higher. Thankfully, there are quite a few holidays that fall within this time period.
With so much to do, see, hear and taste, Cape Town has become a world-class tourist destination. The fact that it also houses some of the best dentists in the world makes it an ideal location for a dental vacation. 
So, if you haven't booked your end of year vacation just yet, consider scheduling your dental treatments at JJS Dentistry in Cape Town and kill 2 birds with 1 stone this year!