Trade News
The Hotel Show Africa 2019 Officially Opens
Johannesburg, 24 June 2019 – The Hotel Show Africa successfully brought together hundreds of suppliers and 1000s of hospitality industry professionals under one roof, following the official opening by the Deputy Minister of Tourism, Dr Amos Fish Mahlahla, at the Gallagher Convention Centre in Midrand today.
The 2019 edition of The Hotel Show Africa actually opened yesterday and saw business deals being signed along with amazing demonstrations by exhibitors – the show floor was literally buzzing with excitement. The event organiser, dmg events, couldn't have asked for a better Sunday and today looks to be even busier.
DAY 1 SHOW HIGHLIGHTS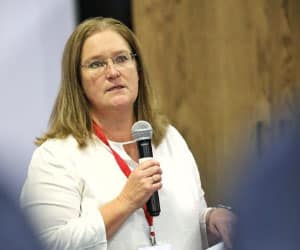 The 2nd edition of the Southern Africa Housekeepers League of Champions sponsored by Diversey got off to a roaring start with 18 of the 24 hotels going up against each other for the first round of the competition. This event saw housekeeping staff from hotels like the Hilton, Premier Hotels, Four Seasons, City Lodge and the 2018 champions, Southern Sun Hyde Park, competing against each other.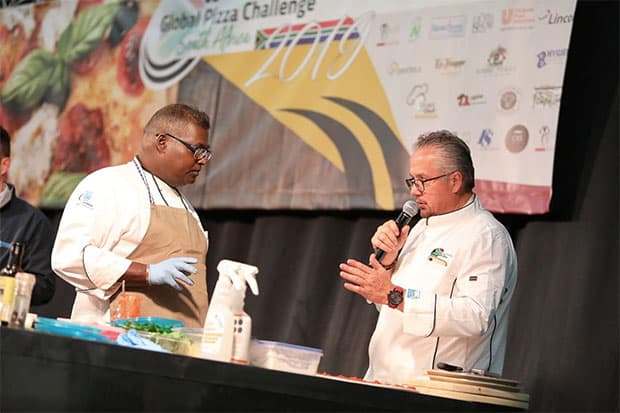 The Global Pizza Challenge kicked off with independent pizza chefs and aspiring pizza makers from across the globe tantalising the taste buds of both the international panel of judges and visitors with their delectable pizzas creations.
HOSPITALITY LEADERSHIP FORUM OPENS TODAY
The Hospitality leadership Forum brought to you by Diversey delivers over 50 of the industries top thought leaders over two days featuring keynote presentations and panel discussions focusing on strategy 2030, driving real transformation in tourism, hotel investment outlook unlocking strategies to investment barriers and growing an African brand. Click here to find out more about how to book your seat.
Tourism Tattler is roaming the halls – come join us! There is so much for you to look forward to, so don't miss out! Doors open from 10:00 to 17:00 daily for the next 2 days. Register to attend free of charge here.