Trade News
Wandering with purpose: How to spend a 12-hour layover in Hong Kong
For business and leisure travellers alike, it's not uncommon to find yourself in some of the world's most iconic and culturally diverse cities with only a few hours to spare before you hav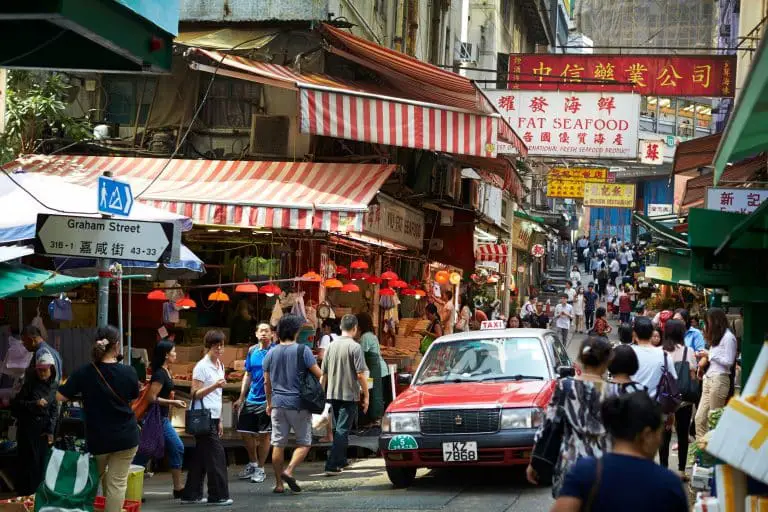 e to jet off again. If you're lucky enough to have some time to yourself in Hong Kong, 12 hours is just about enough to experience this vibrant, frenetic city up close – even if it's in the middle of the night!
Hong Kong is a city that never sleeps, and if you're the energetic type with an adventurous spirit, here are just some of the ways you can experience the city when you're on short on time, courtesy of Cathay Pacific and Loyal Diamond member, Stuart Carley.
Treat yourself to a pick-me-up at the Ritz-Carlton
Make your way to the exit and find a cab that will take you directly to the Ozone Bar at the Ritz-Carlton in West Kowloon. This hotel bar and lounge is open until the early hours and is the perfect first stop to help you feel reinvigorated after a long flight. The bar has been named the highest bar in the world and offers breath-taking views of the city from the 118th floor of the Ritz, so you can take your pick from the many delicious signature cocktails and drinks on the menu while enjoying the view Hong Kong, as you plot your next move.
Take a bite out of Hong Kong
After all the walking and wandering you've done over the last few hours, you're probably hoping to sink your teeth into one of the many delicious dishes Hong is known for. Luckily, many restaurants and street food stalls stay open until late, including Tsui Wah, a 24-hour casual eatery on Wellington Street in Central offering everything from noodles and chicken wings to delicious wonton soup bowls. If you're feeling particularly indulgent, be sure to try Tsui Wah's signature toasted bun with a side of condensed milk dipping sauce and Hong Kong's favourite sweet milk tea to wash it down – absolute perfection for a late-night treat!
Get lost in Kowloon
Sometimes you just need to forget the destination and enjoy the moment, says Stuart. "For me, no visit to Hong Kong, however lengthy or short, would be complete without a long walk through the back streets of either Kowloon or Hong Kong Island," he says. "The theatre of the street, the mélange of the modern and the traditional, and even the ubiquitous shop signage are just a few of the many things that captivate me during my trips to Hong Kong and are a must for anyone looking to experience Hong Kong in all its glory."
Having grown up in Hong Kong, Stuart's love affair with street culture continues to define his trips to the city, allowing him to discover something new every time. He recommends wandering through the back streets and taking in as much of the environment as you can, in order to truly appreciate the city's unique mixture of urban/Oriental charm.
Enjoy some sand and surf along Repulse Bay Road
Take a break from the busy city with a quick trip to the beach before heading back to the airport. There are a variety of beaches located along the Repulse Bay strip. South Bay Beach is great if you're looking for a hangout spot that's a little more social. Here, you can enjoy the delicious smells of authentic Hong Kong barbeque wafting over the cool ocean breeze and join in as Hong Kong's young and trendy build bonfires on the sand and socialise with one another until the early hours.
Wander through 'Gwo Laan'
While most places around the world consider nightfall the ideal time to start winding down, midnight is when Hong Kong really comes to life. The Yau Mai Tei Wholesale Fruit Market or 'Gwo Laan' as it is known among locals, is just one of the main attractions you can visit anytime from around 10 PM to the early hours of the morning. As you make your way through the market, you'll see determined retail buyers bargaining with steely-eyed vendors along with plenty of locals going about their daily work. Gwo Laan isn't your typical tourist attraction and can be a little intimidating for a newcomer, but if you're up for the challenge you can always try your hand at bargaining for a good deal on a punnet of exotic fruits to enjoy while you explore more of the city.
Hong Kong is bursting with tons of opportunities to explore and have unforgettable adventures – even after midnight. There's no reason why you can't enjoy an incredible, memorable Hong Kong experience during a layover, so use what precious time you have wisely, get out there and find out what this magnificent city has to offer.
Why not extend your stay in Hong Kong, so you can have more time to experience the city without interruption or the need to rush? Manage your flight itinerary and easily book accommodation that suits your unique requirements using Cathay Pacific's convenient online travel booking platform. Go to www.cathaypacific.com for more information.