Reviews
Wine and Braai Pop-Up at Le Grand Domaine
Stellenbosch, 22 February 2020 – Food and wine have always been a complimentary pair and they're best savoured outdoors in the company of friends. When the venue for such a treat happens to be the beautiful Grand Domaine Wine Estate overlooking Stellenbosch's Devon Valley, with a traditional South African braai prepared by award-winning Chef Bertus Basson, it's a rare treat indeed. By Des Langkilde.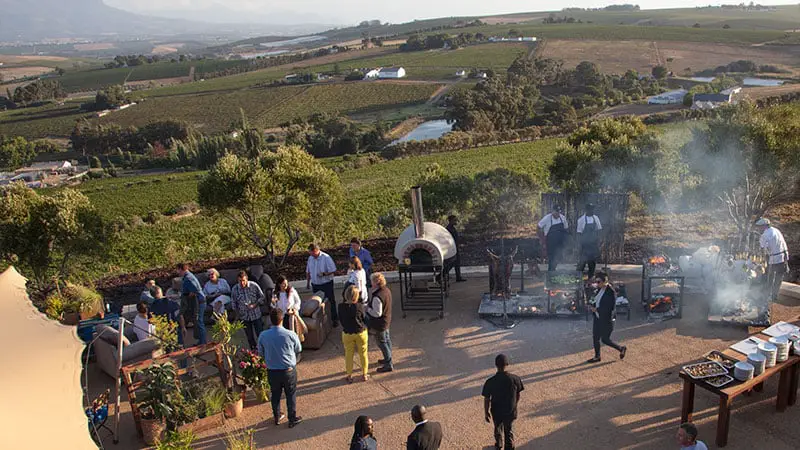 And it's a rare treat that you and your friends can enjoy too. For the next five weekends only, from 28 February until 29 March 2020, every Friday and Saturday for dinner and Sundays for lunch, Le Grand Domaine winery will be hosting a 'Spek & Bone Pop-Up on Fire' fine food and epic wine event in the most magnificent of settings.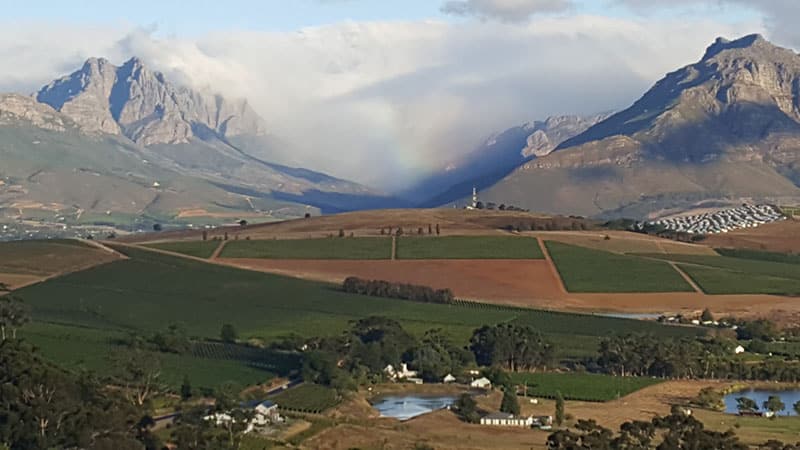 Boasting one of Stellenbosch's most enviable views, Le Grand Domaine is located at the top of beautiful Devon Valley, overlooking the majestic Stellenbosch mountains. Devon Valley is also one of Stellenbosch's best-kept secrets, both scenically and viticulturally as vines have flourished here since the 18th century.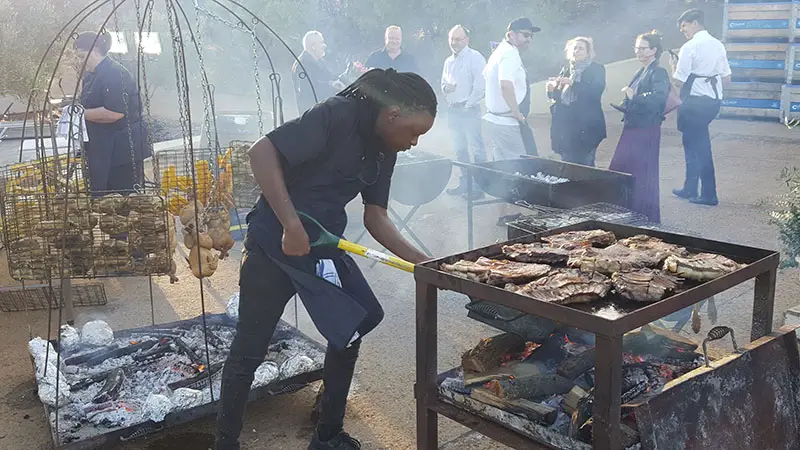 The Spek & Bone inspired menu is cooked by Chef Basson and his team over open fires, in South African braai style, with an added touch of global influence.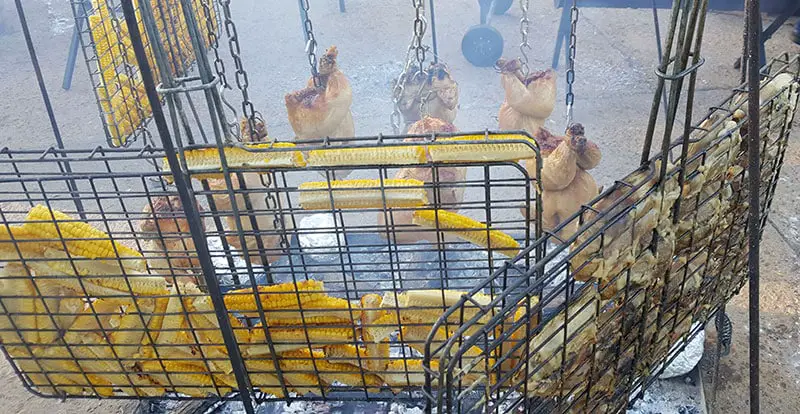 Basson's food philosophy is rooted in traditional culture with a modern twist. Bertus is well known locally for being a host and judge on television programmes; The Ultimate Braai Master, Brood en Botter and Goed, Beter, Bertus. He is also the chef and owner of Overture, a Winelands restaurant he established in 2007, which has since grown into a family of restaurants that include Spek & Bone, Eike, and De Vrije Burger in Stellenbosch, and The Deck on the farm at Hidden Valley.
The pop-up dining marquee is set up alongside the Le Grand Domaine winery to afford guests magnificent views over the valley. On arrival, guests are served snacks followed by three flights of food served as sharing plates, making this not only a feast for the senses but a social event not to be missed.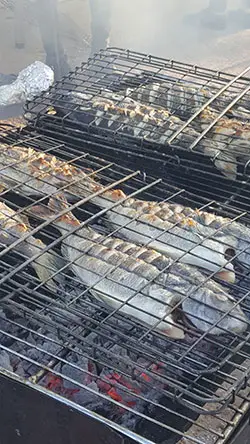 Seasonal and locally sourced ingredients are key for the perfect braai – highlights include roosterkoek with apricot whipped butter and whole baked brie; fire-grilled aubergine with tahini, cucumber and mint dressing; charred corn ribs; whole sustainable fish, palm sugar, chilli and coriander; hang hoender with fire-roasted cauliflower; sout ribbetjie; brioche and apple doughnuts; and lemon possets.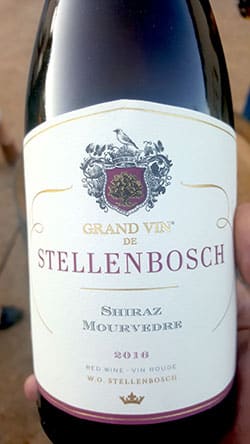 On the wine side, Grand Domaine has an enviable reputation, not only for the red wines that made here but also for its premium grapes. Le Grand Domaine winemaker Debbie Thompson says, "We are excited to be collaborating with Spek & Bone on this rare event. The wines we have selected will pair perfectly with the open fire-cooked dishes on offer and include our award-winning Rosé, as well as our expressive and vibrant Sauvignon Blanc; all originating from some of South Africa's best vineyards."
Tickets for the Spek & Bone Pop-Up on Fire can be purchased on Dineplan at R500 per head, which includes a welcome drink, snacks on arrival and 3 flights of food. Le Grand Domaine wines can be purchased at the event. Bookings are essential by email to [email protected] or by calling 064 689 0049.
For more information visit granddomaine.co.za