World's Most Sustainable Tourism Places in 2020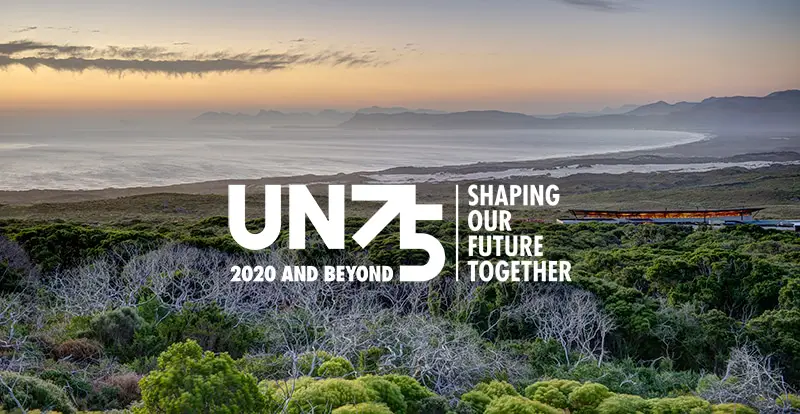 As you may know, the United Nations (UN) turns 75 in 2020 – an anniversary that will be commemorated by catalysing the biggest-ever global conversation on the role of global cooperation in building the future we want.
Starting in January 2020, the UN will hold dialogues around the world and across borders, sectors and generations. The aim is to is reach the global public; to listen to their hopes and fears, and to learn from their experiences.
The #UN75 initiative seeks to spark dialogue and action on how we can build a better world despite the many challenges we face.
The UN Secretary-General has appealed to people everywhere to add their voices to this campaign: "We need your opinions, your strategies, your ideas for us to be able to deliver better for the people of the world that we must serve."
Join the Conversation. Be the Change. #UN75
As an international resource for global travel & tourism information, TourismTattler.com has joined global media in promoting the aims and aspirations of the 2020 #UN75 initiative.
And you're invited to join the conversation. TourismTattler is publishing a series of features titled 'Sustainable Tourism Gems' throughout the 2020 year to profile case studies on how tourism destinations, products and services have already met, and plan to increase, their contribution to helping the UN attain Sustainable Tourism Development Goals in their business operations by 2030.
Q&A:
How do I get my sustainable tourism projects featured?
Simply email an expression of interest to [email protected] with the subject headline 'TourismTattler #UN75 Initiative Participation' and include links or attachments to your sustainable tourism projects for consideration. If you are accredited by eco-tourism certification bodies such as Fair Trade Tourism, Green Pearls or Eco Atlas, include these links too.
Is there a cost to be featured in the 'Sustainable Tourism Places' series?
Much as we'd love to offer free exposure to your worthy sustainable tourism projects, we do need your sponsorship to cover media production costs involved in editing, uploading, and publishing your content. So, to make participation affordable for you, we've come up with a flat sponsorship fee of just $350 USD (about 5,000 ZAR, 267 GBP, 315 EUR).
What do I get in return for my sponsorship fee?
Your featured case study article will start with a full-page (landscape or portrait) digital magazine feature in the new Sustainable Tourism Places Travel Guide (due for release in April 2020) and in a particular monthly edition of the Tourism Tattler magazine, and listed in our Online Directory. The feature will consist of ±150 words of copy, four images, your logo, contact details (telephone number, email address and website URL), and social media/accreditation body links.  See image below by way of example.
A page proof will be emailed to you for approval prior to publication. Once approved, we'll then upload the magazine onto our magazine distribution platforms (see above links). We will also convert the page content for web and SEO optimization and upload it onto our 'Sustainable Tourism News' website channel with auto-sharing onto our social media platforms and Apple News channel.
But that's not all! 
Your featured headline content will also be included as a hyperlink from our newsletter for the particular month in which your content is featured, which is sent to 43,000+ subscribers on the second Tuesday of each month. We'll also include links to your content in at least one of our 'Weekly Trade News Update' newsletters, which are sent to subscribers on Wednesdays. If you are not already subscribed to our newsletter, you can do so now by clicking here (subscriptions are free of charge and your email address will be protected and never shared with third parties or used for any other reason, other than to email the newsletter to you).
Can I increase the number of words and images for my article?
Yes, for an additional 50% we'll upgrade to double-page spread (DPS) positions. i.e $525 USD. You'll get ±400-600 words with as many images as we can comfortably fit onto the pages. See image below by way of example.
Are there any other ways that I can increase exposure?
Yes again. We have four prime positions available on the front cover of each monthly magazine. This guarantees that your business will be seen across all of our magazine distribution platforms (potentially in excess of 500 million users across these platforms).
So what's holding you back?
This #IUN75 promotional offer is open for the entire 2020 year, but, by joining the conversation now, you'll gain more exposure and help raise awareness of your role in achieving the Sustainable Tourism Development Goals. Email [email protected] or call +27 (0)82 374 7260.