What are the 8 Most Beautiful Beaches in Africa? Africa is surrounded by multiple bodies of water, including the Atlantic and Indian oceans, the red and Mediterranean seas, and the Isthmus of Suez. With this said, it is no surprise that Africa has excellent beaches.
In this post, I will give you a list of some of the most beautiful beaches in Africa.
1.  Tamarin Bay, Mauritius
A visit to Tamarin Bay is an absolute must for surfers. Located on the western coast of Mauritius, Tamarin Bay is considered one of the best surfing spots in the world. The bay is enclosed by an old fishing village, which makes it a popular place for most visitors on holiday. Aside from surfing, people love walking along the shores to get a bit of exercise. If you like to see dolphins, this is also an excellent spot for you to take a boat to try and see them.
2.  Watamu Beach, Kenya
Just on the shores of the Indian Ocean, located in the small Kenyan town of Watamu is the Watamu beach. This is one of the more undeveloped areas along the coast, much of its natural beauty has been preserved. The beach has fine white sand, crystal clear waters, and beautiful coral formations.
As such, snorkelling is a popular activity in Watamu Beach. A quieter beach, this is an excellent place to relax in general: take a refreshing dip in the water, go for a walk along the shore, or watch the sunrise or set.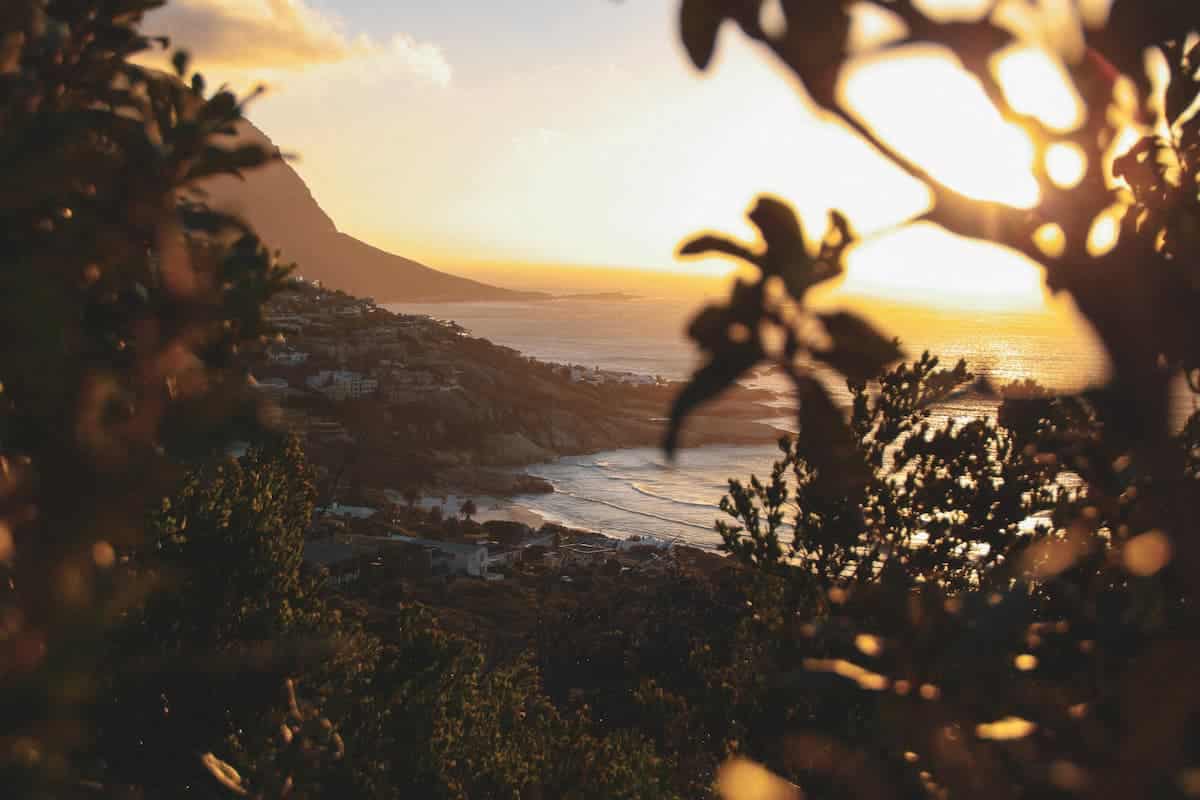 3.  Praia de Santa Maria, Cape Verde
Praia de Santa Maria in Cape Verde's most popular island. This one of the most popular beaches on the island located in the south of Sal. This beach offers many activities. If you want a tan glow, you can relax on the warm sand or take a dip the clear blue waters. There is a fishing pier where you can bring your pole and aim for a nice catch or buy fresh fishes from the professional fishermen. If you like a refreshing drink, there is a bar you can hop and enjoy. In the winter season, when the beach doesn't offer fun anymore, you can try sailing and windsurfing.
4.  Beau Vallon Bay Beach, Seychelles
Beau Vallon Bay Beach is one of the most popular beaches located in Seychelles. The water here is calm and gentle, which gives a sleepy, relaxed vibe. If you are travelling with kids, this is an excellent place to go for a swim. For snorkelling lovers, enjoy its clear waters and full of coral reefs. You can also do boat tours and jet ski rentals as other activities to try. There are also nearby restaurants and bars on the beach. Basically, this place has a little something for everyone.
5.  Clifton Beaches, South Africa
A wealthy suburb of South Africa's Cape Town, Clifton boasts a set of four beautiful beaches and a luxury real estate which looks out into the coast of the Atlantic Ocean. These beaches are favorited by locals and tourists – thanks to its white sand and picturesque cliffs. The beaches are popular spots for sunbathers and sporty adventures (surfing on the waves and volleyball on the sand).
6.  Buffalo Bay Beach, South Africa
Buffalo Bay Beach is an excellent choice if you will be travelling with family, especially kids. It has waters that are safe to swim in. This beach sports white sand surrounded by bush located in South Africa. Tourists and locals visit the beach to swim, surf, fish, and boat. It is also a perfect spot if you are working on your tan. The natural beauty of the area is protected as the beach sits within the Goukamma Nature Reserve. If you want to walk and take in this beauty, take a stroll along the beach to nearby towns.
7.  Anse Lazio, Seychelles
Located on Praslin Island is Anse Lazio beach, surrounded by granite boulders and stunning blue waters. It is no surprise that people flock in this beautiful beach because of its white sand and clear waters. Aside from swimming and sunbathing, snorkelling is another popular activity here. On either end of the beach, you can find some restaurants to buy foods to eat.
8.   Paje Beach, Zanzibar
Located in Zanzibar, Tanzania is the Paje Beach, which is a long strip along the Indian Ocean with beautiful white sand and clear turquoise waters. If you are looking to get away from the crowds, Paje Beach is a good choice as it is one of the island's quiet beaches. This fabulous beach is excellent for surfing and kitesurfing. For snorkelers, enjoy the clear waters as you spot moray eels, starfishes, and turtles. When you are hungry, there are beachside eateries where you can enjoy a meal with astounding views.