Réunion Island is a mere 4-hour flight from Johannesburg on Air Austral and South African passport holders do not require visas for this tropical paradise which makes it the perfect destination!
Located in the Indian Ocean, east of Madagascar and 175 kilometres south-west of Mauritius, it is a region of France and is known for its volcanic, rain-forested interior, offshore reefs, beaches and Creole culture.
Here are some facts about this gorgeous island as well as what to do and see:
Flights & Accommodation
Air Austral offers direct flights to Réunion Island between Johannesburg and Réunion Island three times a week. Visit www.AirAustral.com for flight details and browse a range of accommodation options on the official tourism site at en.reunion.fr
Geography and Climate
Erosion and volcanic activity have left Réunion Island's landscape uneven yet a paradise to be explored.
Nature
Réunion boasts a varied plant life and a diverse flora and more than a third of Reunion's surface is still covered with forests and wild plants.
Adventure on the Island
The Réunion Island is beaming with adventures waiting to be discovered. Hiking trails, diving, helicopter flights and paragliding, there is no end to the activity list that is yours on your arrival. Jet Skiing, Kite surfing, or some good paddling is yet another way in which Réunion promises to thrill adventure seekers. Big game fishing, sailing or simply swimming in the ocean makes sure that there is something for every visitor.
Food
Gastronomical pleasures are of great importance on the island, and the Réunionese have a wide range of culinary traditions which they love to cook. Take French culture as a base, add a pinch of Malagasy customs, a zest of Chinese know-how, a bit of Indian savour, and you'll get a unique exotic recipe.
Meet New Cultures
A visit to this Indian Ocean paradise, Reunion Island, allows travellers to discover a history shaped by people from Africa, Madagascar, Europe and Asia. The universal challenge of racial and ethnic mixing is dispelled on Reunion Island as its people warmly demonstrate how things should and can be done.
Travel Tips
South African passport holders do not require a visa. The currency used on Reunion Island is the euro (€). French is the official language of Réunion Island, but communicating in English is possible. The average annual temperature on Réunion Island is 24 degrees Celsius.  There is no malaria, and no travel vaccines are required. Réunion Island time is two hours ahead of South Africa. All plug points on Réunion Island are two-point – take adaptors with you.
Réunion Island Tourism Board is represented by Atout France in South Africa.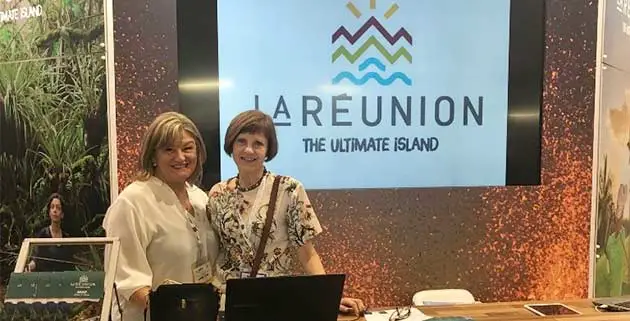 CONTACTS:
Tel: +27 010 205 0201.
Email: [email protected]
Facebook: GotoReunionSA
Twitter: @reuniontourisme
Instagram: reuniontourisme
Blog: blog.welcometoreunionisland.com