A picture is worth a thousand words and world-acclaimed photographer, David Yarrow, is an iconic storyteller. In a lifetime of war against our natural world, his evocative and immersive photography of life on earth is aiding the global plight for conservation and Mantis is honored to announce Yarrow as the Group's strategic creative partner.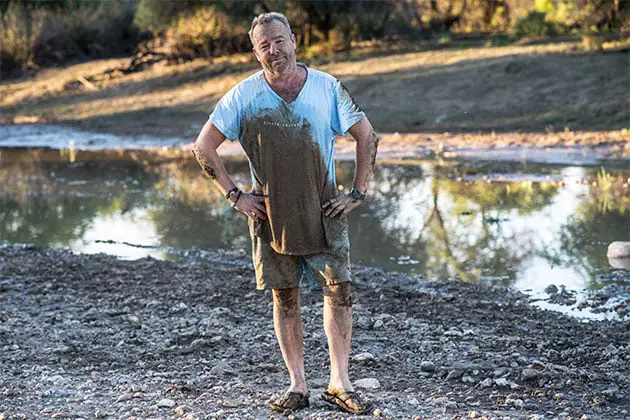 David Yarrow's photography career spans over 30 years from working as a sports photographer for the London Times, to shooting the latest TAG Heuer campaign featuring supermodel Cara Delevingne. Philanthropy and conservation have become central to Yarrow's mission, evidenced in his passion for documenting the animal and human world in a fresh and creative way. Charitable donations from the sale of his images exceeded $2.2 million in 2018 with two pieces selling for £240,000 in just a few minutes at the Cara Delevingne TAG Heuer launch.
As Mantis' creative partner, Yarrow will host private photographic tours across all seven continents, in the Group's most exotic locations. He will deliver talks at Mantis' global portfolio of boutique hotels and will collaborate in fundraising initiatives.
From its inception, Mantis has sought to beat the drum for sustainable conservation and creating strategic alliances that place weight on the call for the cause is at the forefront of the Group's operating principles. Mantis recently merged with Accor Hotels and together, the hospitality groups founded the Community Conservation Fund for Africa (CCFA) – in response to the urgent need for the tourism industry to play a greater role in conservation and community upliftment which will benefit Africa's wild animals and wilderness.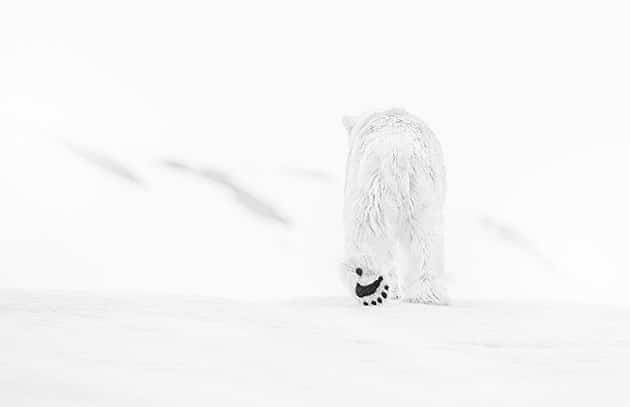 Mantis and CCFA have found a kindred spirit in acclaimed photographer, David Yarrow who is an ambassador for WildArk, on the advisory board of Tusk, and Ambassador to the Kevin Richardson Foundation.
ABOUT MANTIS:Mantis is born of Africa. Founded by Adrian Gardiner in 2000 with a passion for creating destinations where man and nature could co-exist sustainably. After turning drought ravaged and degraded bushveld into a private conservation success story in the Eastern Cape, South Africa; Adrian's pioneering spirit lead the growth of the Mantis Collection.
Mantis has unearthed hotels and eco-escapes across all seven continents; in far-flung corners, vibrant cityscapes, across vast African plains, and most places in between. Each with a unique spirit, yet all are linked by a collective obsession to be extraordinary, to nurture the natural environment, and preserve all that is meaningful.
Mantis is a Pioneer that searches for and uncovers new possibilities, and new destinations so that people can have access to more fulfilling lives. In a world of diminishing rarity, we partner with curious explorers who seek to discover truly rare destinations and life-affirming experiences.
ABOUT DAVID YARROW:David Yarrow was born in Glasgow, Scotland in 1966. He took up photography at an early age, and as a 20-year-old, he found himself working as a photographer for The London Times on the pitch at the World Cup Final in Mexico City. On that day, David took the famous picture of Diego Maradona holding the World Cup, and as a result, he was subsequently asked to cover the Olympics and numerous other sporting events. But he refused to be pigeonholed, and his interests expanded as he grew into himself. It was only many years later that he found his true comfort zone in documenting the natural world and the last eight years have been career-defining.:
By the spring of 2017, he had firmly established himself as one of the bestselling fine art photographers in the world, with the limited edition prints (just 12 in an edition) regularly selling at over $40,000 a piece and his well-received recent work is now priced even higher.
In 2016, Rizzoli New York published his latest book – Wild Encounters – with a foreword written by HRH The Duke of Cambridge (Prince William). The book was awarded "Art Book of 2017" by Amazon and has already sold out a second print run. All Yarrow's royalties from the book continue to be donated to Tusk, the leading British NGO, that focuses on animal conservation in Africa.
Yarrow's position in the industry has been rewarded with a wide range of advisory and ambassadorial roles. In conservation, he is an ambassador for WildArk, on the advisory board of Tusk and Ambassador to the Kevin Richardson Foundation (@lionwhisperersa). He is an Ambassador for Nikon Europe and has recently been integral to the company's most anticipated camera release of the last decade. In December 2017 he shot TAG Heuer's latest campaign with Cara Delevingne. In 2019, David was appointed as a global ambassador for UBS Bank.