Trade News
Elements Luxury Suites Launches in Sea Point
Cape Town, South Africa, 21 January 2019 – Short-term rental company Totalstay, in partnership with Elemental Property Developers, have launched Elements Luxury Suites, a development in upper Sea Point offering a variety of luxury accommodation for short-term rental.
The unique development, which boasts magnificent views of the Atlantic Ocean, offers contemporary chic, two-bedroomed apartments that are spread over two separate buildings – Elements on Main and Elements on Battery.
The accommodation ranges from Luxury and Deluxe Suites in Elements on Main to Luxury and Penthouse Suites in Elements on Battery. All suites boast designer décor, state-of-the-art amenities and various sustainable living features. They also feature daily housekeeping services, 24-hour concierge support, airport transfers and various other benefits.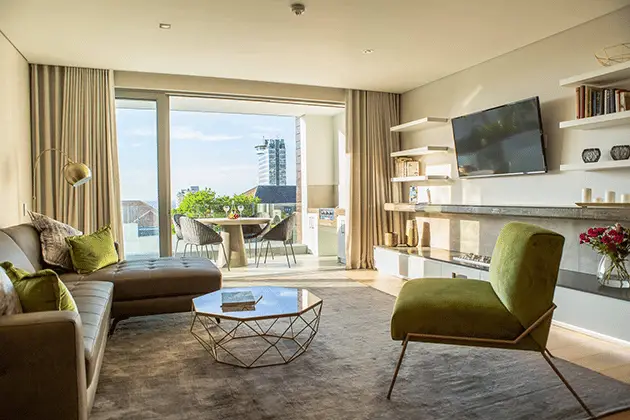 "In the current depressed property market, Totalstay offers developers another option to generate yield by creating a sustainable hospitality product which also enables them to sell the units as a going concern," said Totalstay Director James Woolley.  "We are building a hospitality brand which is a curated collection, offering property developers and investors a solution to generate yield for units that aren't being snapped up by buyers in the current property market slump."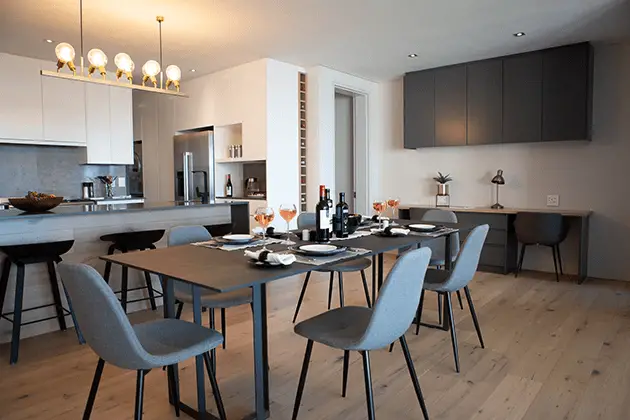 Units have been fitted out in line with managing agent Totalstay's hospitality specifications to generate a rental yield for Elemental, who can then sell the units as a turnkey investment. Totalstay offers a turn-key vacation rental solution that allows property owners to enjoy a fully managed approach to short term rentals.
Totalstay partnered with Cape Town property developers Berman Bros at The Verge Aparthotel in 2015, where they took over management of the top three floors of the building and conceptualised Sea Point's first Aparthotel. Three years later, Totalstay runs the hotel operation on a management contract model.
"Berman Bros benefits from significant upside over any other form of rental. We achieved 77% occupancy in the first year and are currently running at an annual average over 85% occupancy, with last month achieving an exceptional 98% occupancy. We are confident we can achieve the same with Elements Luxury Suites," said Woolley.
Totalstay Managing Director Rael Phillips adds, ''We are targeting the serviced apartment sector heavily over the next 12-18 months, with over 250 units in the pipeline. Our aim is to be the go-to operator in the sector by 2020, offering an unparalleled hospitality solution for owners, developers, funds and of course, our guests. We manage the full supply chain from marketing and reservations, all the way through to housekeeping and maintenance.''
Totalstay markets the accommodation on various online travel websites along with a network of local and international travel and rental agents, corporate clients and film companies. 
For more information visit totalstay.co.za or elementsluxurysuites.co.za