Karongwe Portfolio consists of six luxury lodges set in the 9000-hectare Karongwe Private Game Reserve, bordering the Makutsi, Lourene, and Greater Makalali game reserves near Tzaneen in South Africa's Limpopo Province.
What sets Karongwe apart from similar properties in the province is its commitment to working hand in hand in uplifting surrounding communities both in terms of employment and wildlife conservation.
The environment is both honoured and preserved, with all six lodges in the reserve having been carefully built around pre-existing trees to secure as small a footprint as possible.
In addition to the close relationship with the local community regarding the awareness of conservation; Karongwe Portfolio places great emphasis on the youth in terms of education. Karongwe's involvement with local schools and an orphanage has been a rewarding experience for all involved.
Furthermore, the Portfolio has embarked on a successful training program for unemployed adults in the area in various departments of the hospitality industry to assist them in gaining the necessary skills to find employment. Karongwe remains dedicated to this fruitful relationship.
Support of local art also plays a significant role, with impressive South African paintings being celebrated on a gallery display wall in the communal area of Becks Safari Lodge.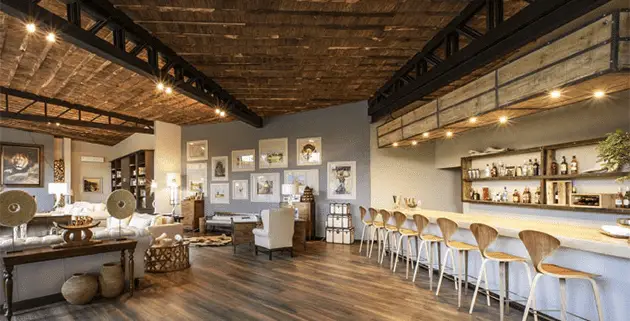 Karongwe Private Game Reserve has six luxury lodgings; the recently launched Becks Safari Lodge with 8 safari suites and 2 family or couples-oriented suites, Chisomo Safari Camp (which means 'blessings') with 24 en-suite tented rooms, Kuname Lodge with 5 luxury chalets, Kuname Manor House which can accommodate up to six guests, Shiduli Private Game Lodge with 24 suites, and Karongwe River Lodge with 11 spacious air-conditioned suites and en-suite bathrooms.
Community staff are also trained at the Karongwe Portfolio Spa, which uses the heavenly aromas and herbal purity of the unique Thera Naka body range to create a mesmerising and innovative body and sense-soothing safari, replicating the earthy scents and the awe-inspiring wonder of this most profound continent.
Overall, the Karongwe Portfolio meets the sustainable tourism expectations of the most discerning of ecotourists.
Travel. Enjoy. Respect. #IYSTD2017
For more information connect with Karongwe Portfolio via the links below:
Tel: +27 11 817 5560
Email: [email protected]
Website: www.karongweportfolio.com
Facebook: @KarongwePortfolio
Twitter: @KarongweBig5
Pinterest: Karongwe Portfolio
Google+: Karongwe Portfolio