Trade News
Farewell to Safari Stalwart and Legend – Russel Friedman
Wilderness Safaris is devastated by the loss of one of its co-founders and true safari stalwart, legend and Wilderness champion, Russel Friedman. He tragically passed away from a heart attack in the morning of Sunday 04 February – at least doing something he really loved: mountain biking with good friends.
The longest-serving and one of three original Wilderness Safaris co-founders, Russel joined Wilderness in 1984, playing a pivotal part in its growth and development.
He will be enormously missed, not only by his family but by many in the vulture conservation community, the book dealer and publishing world, the cycling fraternity and of course, several generations of Wilderness Safaris employees who he mentored and guided – always with the best and most generous intentions.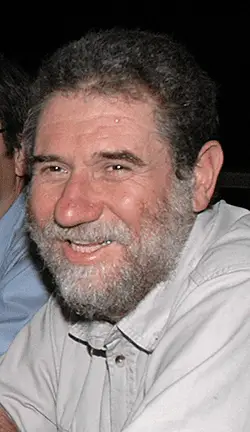 In the 1970s, Russel had been instrumental in founding the Vulture Study Group and pioneering a change in attitudes to these birds (hence his nickname 'Vulcha'), and by the early 1980s was running the country's most influential natural history book dealer and publisher. It was through the book business that he met Colin Bell and Chris MacIntyre, the other two founding partners of Wilderness Safaris. He supplied them, and a host of other naturalists, with books and material for their overland safaris into Botswana and Zimbabwe from Johannesburg. It wasn't long though before he joined the fledgeling business, quickly making a substantial impact not only with his conservation ethos but also his considerable business acumen. Russel's enormous contribution to the development of Wilderness Safaris is one that is not widely enough known.
To this day, after some 34 years of passionate commitment, Russel was still an integral part of the Wilderness Safaris family and business. As the founder and chair of the Wilderness Trust, and later on Children in the Wilderness as well, he was often the company's conscience in the areas of ethics, community and conservation.
Fondly known as "Papa Smurf", Russel was also a brilliant photographer and the driver of the Tour de Wilderness mountain bike events, raising funds for Children in the Wilderness and the Trust and making an incredible contribution to the empowerment of Africa's people and the protection of its wilderness areas. 
"It is with deep sadness and regret that we share this news with you, but also with deep gratitude that we remember Russel and the role he played in our lives and the life of the company. His love of life, passion for conservation and his immense integrity will be missed by all who knew him", said Keith Vincent, Wilderness Safaris CEO.
Editor's Note: I have had the privilege of meeting, interacting, and cycling with Russel during numerous Tour De Wilderness (Tour De Tuli) mountain bike events over the years. His passion, his professionalism, and his keen sense of humour will be sorely missed. My sincere condolences to his wife Bonnie and daughter Gabi. Hamba kahle old friend!  Des Langkilde.