Destinations
Prague Mini Guide: The Stag Do and Beer Capital of Europe
Prague is a historic gem of Central Europe. But this city has much more to its reputation than just pristine architectural splendour. The Bohemian city will surprise you with its active and vivid nightlife and the endless amount of top-quality beer. Prague is truly a great place for those who want to have some fun in cheerful company. If you plan on touring this majestic city, our mini guide on Prague will make your stay all the more memorable.
Europe's best bachelor parties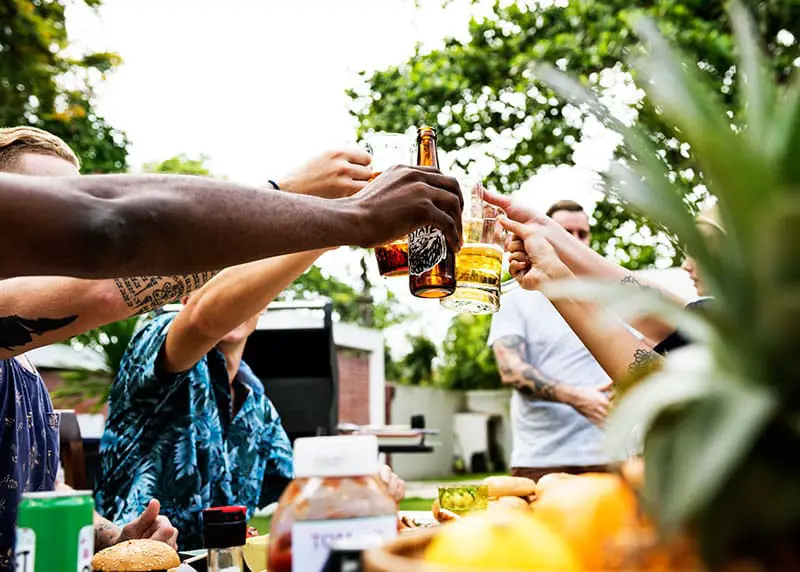 Prague is a perfect destination for enjoying some of the most unforgettable stag do activities. Here you will have fun not only at night time but during the day as well. A huge variety of activities are waiting for you in and outside of the city, ranging from beer bike rides, shooting ranges, and indoor surfing to food tours and even a beer spa! You can make bookings for both small and large groups. Usually, the group can consist of up to 15 people.
Once you've had your fill of daytime fun, you can start looking for some night fun. And in Prague you won't have to search for long – the city is packed with awesome trendy bars and various exciting clubs. Music fans will love hanging out in Roxy – one of the most legendary clubs in Prague. And if your crew is more into the electronic genre, you should head to Cross club.
Seeking for some erotic fun? Try Showpark Prague, and you will no doubt enjoy it. If you are a beer lover, try to plan your visit to Prague in May when all the beer-related hubbub happens. Every year a Czech Beer Festival is held in this city and lasts for a whopping seventeen days!
Fascinating things you didn't know about Prague
Prague was the city set for shooting some of the most well-known Hollywood movies. Before visiting this city, watch Hellboy, Chronicles of Narnia, xXx or Mission Impossible carefully. Try to find places where these movies were shot during your explorations. It will be a great opportunity to boost your Instagram account by matching shots from the movie with your photos.
Hunting for unusual architecture? You're in luck because Prague boasts the second ugliest building in the world. Look out for the Zizkov TV tower – it blights the surrounding architectural gems from the Gothic, Renaissance and Baroque era like a sore thumb!
What else to see in Prague
For urban chills and thrills, go to Charles Bridge. It's claimed that the bridge is haunted by ghosts so go and find out for yourself if the rumours are true. Another weird place is a 50 cm wide street. Yes, you've read it correctly, the street is that narrow. It has a traffic light that allows pedestrians to walk through it without bumping into each other and that is it! So if you're not claustrophobic, you should definitely walk this tight street.
Do you want to see the biggest castle on the planet? That's right, Prague is where you'll find it! There's a medieval castle in the middle of this ancient city that deserves its spot in the Guinness Book of World Records. And if you want to observe the panoramic view of the city, visit the Petrin Tower. And don't forget to bring your camera for those amazing shots.
Conclusion
Prague is a marvellous city that will amaze you with every visit. Here you will have endless fun, enjoy the beautiful architecture and even explore an astonishing lush forest if you get out of the city. The city is packed with exciting activities and deserves its title as the beer and stag do capital of Europe. If you don't believe us, check it out for yourself!