Trade News
Protea Hotel Saldanha Bay to close for 2-month refurbishment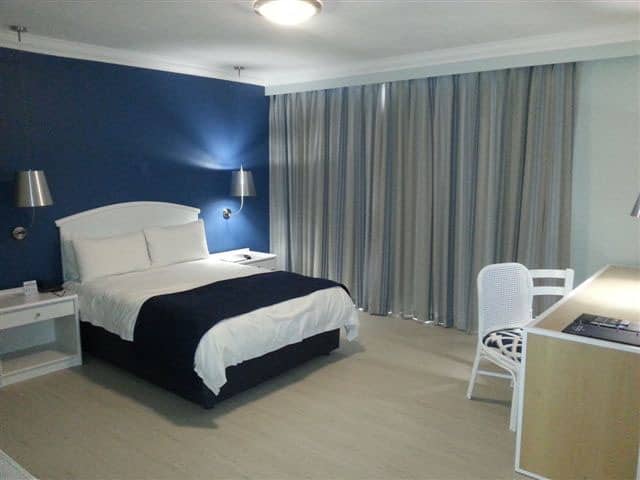 Protea Hotel Saldanha Bay, one of the first properties to have joined the 29-year-old Protea Hospitality Group and a favourite weekend getaway for Capetonians, will be closing from July 15 for a two-month refurbishment that will see rooms and public areas receive a fresh contemporary look.
Two more rooms will also be added, bringing the total to 60 rooms and suites when the hotel reopens on September 15.
The make-over will see the introduction of a tranquil colour palette that compliments the gorgeous waterfront location and creates a cool, relaxing atmosphere.
The rooms are being modernised with flat screen TVs, electronic door locks, mini-bar fridges, new floor surfaces and carpets. The hotel's generous conference facilities will also be part of the refurbishment process.
The hotel is currently owned by the Saldanha Group and has been in the Silverman family for approximately 90 years.
Protea Hospitality Group Director of Sales, Marketing and Revenue, Danny Bryer, says the hotel is in a prime waterfront position on the West Coast and is a firm favourite among domestic and international leisure travellers, as well as Professional Conference Organisers arranging conferences and team-building events.
"Protea Hotel Saldanha Bay's conferencing facilities can accommodate 300 delegates and the hotel is the only one in the Western Cape offering teambuilding as part of their fully inclusive conference packages.
"We look forward to seeing the hotel's refurbishment completed in time for summer. It is the perfect location for both work and play away from the big city lights in an historic and beautiful West Coast waterfront location."
Protea Hotels is Africa's largest and leading hotel group and has a footprint of more than 125 properties throughout South Africa and nine other African countries, including Zambia, Nigeria, Namibia, Ghana, Uganda and Kenya amongst others. Each hotel is uniquely different in character and the collection ranges from urban accommodation to country retreats, all in the 3 and 4-star markets. Protea Hotels is the winner of 2 World Travel Awards for Best Hotel Group in Africa, winner of 3 Sunday Times Markinor Top Hotel Brand Awards and the winner of 4 Coolest Hotel Group awards in the Sunday Times Generation Next surveys.
The hotel group became a wholly owned South African company again in April 2009 after a consortium comprising Protea Hotels management, its BEE shareholders and Investec Private Equity bought back the 74 percent stake the hotel group sold to Australian-based Stella Hospitality Group.
Follow us on twitter@ProteaHotel
For more information, please visit www.proteahotels.com