Irregular, inconsistent and often blatently corrupt policing by South Africa's traffic officials is damaging the country's tourism industry and adversely affecting tour and transport operator businesses, writes Des Langkilde.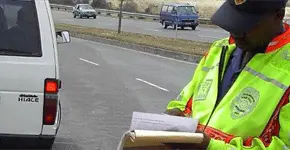 Tour operators, tourist coaches and self-drive international tourists alike are being harassed, incorrectly fined and even having their vehicles impounded. And it all boils down to traffic officials being ignorant of the transport laws and regulations, as they apply to tourism.
Operating Licence
Many of South Africa's provincial vehicle Operating Licensing Boards (OLB) have different criteria and conditions that apply to a particular province and are written on the back of the Operating License Permit (OLP). National Tour Operators and Intercity Coach Operators need only carry the OLP from the province in which they are registered but traffic officials seem ignorant of this fact, and issue fines if the vehicles do not comply with the conditions of the particular province through which they are driving at the time.
For example, some provinces require that original insurance documents be carried in the vehicle at all times. The Western Cape OLB has no such requirement. A recent incident where a coach registered in the Western Cape was stopped in the Free State and fined for not possessing insurance documents illustrates the point. Not only were the passengers inconvenienced and unnecessarily delayed, but the coach operator had to pay a cash fine as an admission of guilt without the right to a court hearing, in order to proceed with the journey.
Commuter Taxi versus Tour Vehicle
The Road Traffic Regulations definition of a 'minibus' (a vehicle with 10 to 16 seats) for Certificate Of Roadworthy (COR) purposes and the National Land Transport Act (NLTA) definition of 'minibus taxi type' of service (which refers to a specific type of commercial service that requires a Permit / Operating License that carries commuters only on defined routes), creates significant confusion in the minds of traffic officials.
Open Safari Vehicles
Municipal vehicle licensing staff incorrectly classify Open Safari Vehicles (game drive vehicles) under all manner of eNatis definitions, from Light Delivery Vehicle (LDV), to coupe, station-wagon, drop-side and even jeep instead of 'Minibus' as they should because these vehicles have been legally modified to contain 10 to 16 seats. Inspectors only see the 'bakkie' or LDV that was used as the basis for the conversion. Seeing the incorrect definition on the vehicle's Certificate Of Roadworthiness (COR) license disc, traffic police fine the driver and even impound the vehicle at road blocks, causing the driver to off-load his passengers to a replacement vehicle at significant cost in terms of both money and time lost on the tourist's itinerary.
The vehicle owner has no choice in the selection of the vehicle definition – he has to accept the COR disks that are issued by the municipal licensing official, while the traffic police have no option but to fine for the infringement.
Conversely, vehicles that correctly have their licence disk defined as 'Minibus' are also fined and impounded. The traffic official sees the vehicle as an LDV and accuses the operator of illegally using the wrong definition.
Displaying the correct 'Minibus' licence disk is also confused with the NLTA definition of 'minibus taxi type' of service, which according to the Commuter Taxi re-Cap regulations requires that the vehicle has yellow stripes and South African flag decals, seats with an aisle down the centre and specific entrance and exit doors. Clearly an Open Safari Vehicle has none of these and becomes fair game to uninformed traffic officers.
Even roadworthy testing stations get the definitions confused and refuse to issue COR certificates to vehicles with 10 to 16 seats that will be used for tourism services.
Professional Drivers Permit
We all know that any driver of a vehicle that is transporting fare-paying passengers has to obtain a Professional Road Driving Permit (PrDP) and have his or her driver's licence endorsed as such. However, traffic officers don't seem to be able to discern the difference between a private driver with family or friends going on holiday in a 'kombi' type of vehicle with nine or ten seats and a commuter taxi with sixteen seats.
A recent incident involving a group of women who hired a ten-seater minibus for a holiday trip to the Kruger National Park, and were detained at the roadside for six hours, comes to mind. Not only did the traffic officer incorrectly assume that a minibus full of people must be operating an illegal taxi service, he promptly proceeded to confiscate the driver's driving licence, vehicle keys and cell phone. The group of women finally ended up at a police station, while the car-hire company had to arrange for the delivery of a cash spot-fine before the vehicle was released. This incident clearly indicates that said officer had no clue that the law does not require a private individual to have an OL or PrDP to hire or own a minibus for personal use. These are only required when transport is being provided professionally for reward.
Cross Border Permit
A similar incident occurred at the Golela border post between South Africa and Swaziland recently. A SAPS inspector refused to let a German family proceed through the border post into South Africa until they had paid a hefty fine. The supposed offence was that the car (an eight-seater Toyota Quantum)  required a cross-border permit. The vehicle was a hire car, and on the documents provided by the car hire company for the purpose of cross-border travel, the inspector picked up that the car hire booking had been made in Germany and wrongly assumed that this was either a tour group or that foreign tourists require a Cross Border Permit (a temporary permit that vehicles with Operating Licenses require to operate temporarily in foreign countries). Not only were these tourists unnecessarily detained and fined but their negative experience certainly diminished their holiday and perception of the country.
International Drivers Licence
Car hire companies frequently report that their international clients are harassed by traffic officials at road blocks, who state that International Drivers Licences are not valid as an International Driving Permit is required. Clearly these allegations are aimed at eliciting spot fines or bribes, as section 23 read with Regulation 110 of the Road Traffic Act, 93 of 1996 states that if a foreign drivers license is (i) valid for the class of vehicle being driven, and (ii) the time period, and (iii) written in English, then it is acceptable.
Vehicle Accident Clean-up Charges
Car hire companies also frequently report that when one of their vehicles is involved in an accident that requires emergency services to be called to the scene, they are invoiced for the cost of the road clean up. One can understand this being the case for a commercial vehicle carrying hazardous chemicals, where the company should be held responsible for the spillage and possible impact on the road surface and surrounding environment, but not in the case of a passenger vehicle.
Tour Operator Permits
In the past, Tour Operator Permits (TOP) were attached to the vehicle itself and administered by the Department of Transport (DoT). Tour vehicles were considered, and hence inspected, and the paper work processed in the same manner as commuter taxis, which resulted in lengthy permit issue delays. One could only apply for a TOP when in possession of the vehicle, which meant that a Tour Operator would incur vehicle finance charges on the purchase for several months, before the vehicle could legally be operated, due to lengthy delays and backlogs in the issuing of permits.
After years of lobbying by private sector tourism and transport associations, government finally saw the light and a new accreditation process was written into the Public Transport Act. The accreditation process now attaches the TOP to the tour or transport operator rather than to the vehicle itself, which makes logical sense. The onus is now placed on the operator to ensure that adequate maintenance facilities, or at least a vehicle maintenance service contract, is in place to ensure that all of the operator's vehicles are kept in roadworthy condition.
But therein lies the catch. The Public Transport (Amendment) Act stipulates that TOPs are to be administered by a yet-to-be-formed National Public Transport Regulator (NPTR).
National Public Transport Regulator
The Department of Transport (DoT) has been tasked with setting up the NPTR vehicle accreditation process, and the DoT want this to be based in Pretoria, despite the private sector trade associations having voiced there collective objection to this decision.
The DoT should learn from past mistakes, the trade associations argue, citing their concern that the previous models of the OLB and the Permit Boards before them – all of which were not accreditation-based process – were centrally situated in Pretoria and all were a total failure and admitted as such by the DoT predecessors themselves.
The lesson that the DoT should have learnt is that tourism and interprovincial services cannot be served from one central location alone, and need to be regionally located.
In essence the NPTR has three separate functions, namely:
the administration function and its national oversight role,
the licensing of tourism transport, and
the licensing of interprovincial transport.
The first function can logically be handled from a central location such as a Pretoria-based head office, but the other two functions would need to be regionally based to allow the operators easier access to the NPTR.
If the DoT's concern is that the two sub-sectors would not provide enough work to justify regional offices, then why not add similar sub-sectors, such as courtesy vehicles and car-hire / chauffer-drive service operators into the accreditation process as well? These sub-sectors are broadly similar and share a common trait in that they are substantially different from commuter (taxi and public bus) transport services. In terms of accommodating these sub-sectors, section 21 (1)b,(iii) of the NLTA allows for the Minister of Transport to designate any other services into the accreditation process by notice in the Government Gazette, so the process to enable this change is already in place.
Speaking of Ministers, another land transport debacle that needs to be addressed is the issue of waivers.
Road Traffic Regulation Waivers
In the past, transport licencing waivers were applied for to the relevant MEC responsible for transport. This has now changed, and the National Minister of Transport has to issue the waiver. For example, open-top buses are proving to be very popular in major city centres for guided city tours. However, these open-top buses need a waiver from Road Traffic Regulations 251 (for not having a waterproof roof) and 258 (for not having a row of windows down each side). A clearly defined process and designated officials to process these waiver applications, with a defined set of procedures and response times is needed as some of these operators have waited months for permits.
Other Land Transport Issues
Annual vehicle licencing tables – the ridiculous fees that tourism vehicles (buses and coaches in particular) have to pay – need revision.
Barriers to entry for SME's – the cost of vehicles, inability to claim back import duties and VAT, insufficient driver training and a lack of sufficiently skilled drivers, also need government intervention.
Conclusion
The South African tourism industry (in both private and public sectors) works exceedingly hard to provide tourists with the best possible service and memory of their visit to the country. However the reputation damage caused by uninformed traffic officials and inappropriate transport legislation, processes and procedures erodes the industry's best efforts and needs to be addressed as a matter of urgently.