Travel
5 Best Hunting Trip Destinations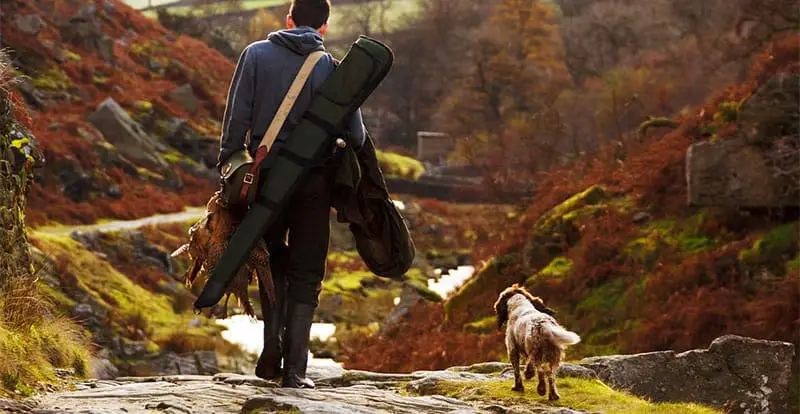 Following our article 'hunting versus conservation', this article provides a brief overview of international destinations that are arguably the best locations for ethical hunting trips.
When you have been hunting on familiar terrain for some time and are confident in your skills, it's natural to want to explore new hunting challenges and travel to new countries. Every experienced hunter has a dream hunting destination, but the ultimate hunting trip combines stunning flora and landscape vistas with sustainable game populations and, ideally, a touch of luxury. Obviously, hunters are used to roughing it in the wild, but that's no reason why they can't enjoy creature comforts from time to time. If you're thinking about planning a once-in-a-lifetime hunting trip, here are 5 of the best destinations to consider.
1. Córdoba in Argentina
Argentina is world-renowned as being the best place for bird-hunting and the Córdoba region remains the greatest dove show on earth for travelling wing-shooters. Research shows that eared dove populations, in particular, are massive, with an estimated 23 to 32 million eared doves in the region. The birds here breed four times a year, thriving in an agriculturally rich area that depends greatly on grain farming.
In addition to doves, ducks, as well as larger game like blackbuck antelope, capybara, stag and even puma and water buffalo in the south, are plentiful. For the best weather, head to Córdoba in March and April or October. If you're looking for hunting clothing for all types of weather, head over to SKRE to view their Merino wool collection.
2. New Zealand's South Island
South Island is a deer hunter's dream come true. From red stag, elk, fallow deer, rusa deer, sambar deer, sika deer, chamois and tahr, to goat, wild boar and water buffalo, you have your pick of the big rack game. You'll also be hunting in some of the most breathtaking landscapes you've ever seen, with plenty of mountains to explore. The best time of year for hunting deer is March and April when the deer are rutting. It's important to remember that it is illegal to hunt the kiwi bird.
3. Talkeetna in Alaska
The small village of Talkeetna is tucked between Alaska's biggest city and North America's biggest mountain – a place known as the gateway to Alaska's most famous national park, and home to some of the biggest game animals including the formidable grizzly, brown and black bears, wolves and moose.
Bear hunting seasons are held in both spring and fall in some areas but only in fall in other areas. Remember that it is illegal to kill cubs and females with offspring. Nonresident brown bear hunters are required to have a guide or be accompanied by an Alaska resident who is a relative.
4. Alberta in Canada
Canada is a huge country with plenty of wilderness to explore and wildlife to hunt. It's particularly popular for hunting ducks, geese, mules and whitetail deer, but it's also possible to hunt bigger game in certain areas. For example, in Yukon, you can hunt the Arctic fox, seal, moose, black bear and even the Beluga whale.
5. Kalahari in Namibia
Most seasoned hunters dream of applying their skills in the African continent, and Namibia is certainly one of the best countries to do so. Game breeding reserves are plentiful and the opportunities for ethical free-range hunting of a diverse range of wildlife are immense. Game species include for example zebra, kudu, oryx, blue wildebeest, red hartebeest, eland, springbok, warthog, and many more. The hunting industry has proven itself crucial to ensuring the survival of Namibia's Big Five game species.