Essential Things You Need to Know about Dog Friendly Cottages
Some people see their pets as their own children. The thought of leaving them at home whilst they are on vacation breaks their heart. Does this apply to you?
Will you spend your entire holiday worrying about your poor pup? It can certainly be horrible thinking about leaving your dog whilst you travel to the other side of the country, or even further!
However, the good news is you don't have to worry about this any longer! Did you know that there is a wealth of dog-friendly cottages? Your pup can join in on all of the fun as well. Keeping that in mind, read on to discover all you need to know about dog-friendly cottages and staying in one…
First and foremost, just because a cottage owner allows pets does not mean that the cottage is going to be suitable for your animal. This is something those with big dogs need to consider more carefully. After all, the cottage may be dog-friendly, but if there is only a tiny garden you are going to have a frustrating vacation. Therefore, you still need to assess all of the features and facilities of the cottages as carefully as you would anyway.
Furthermore, you need to discover whether there are any facilities for your pet, or whether you will have to bring everything yourself. A lot of dog owners suffer the consequences of not being organised when it comes to going on vacation. They simply assume that because the cottage is dog-friendly it will have everything they need. Yet this is definitely not the case. The difference between a dog-friendly cottage and one that does not allow pets could simply be a more relaxed owner.
In addition to this, when selecting a cottage it is imperative to take into consideration the location of it and the surrounding areas. To begin with, you will want to be certain that there are dog-friendly attractions nearby.
There is no point going on vacation if you are going to be restricted to your accommodation for the entire stay. Thus, before you make the booking, take the time to look online and see whether there are places you can go with your pooch or not. Are there any dog-friendly pubs nearby? What about tourist attractions? Castles and gardens are often welcoming of pets, although you may be restricted to certain areas of the place.
One thing a lot of people will want to do when they go on holiday with their dog is going for fun and scenic walks. Therefore, it is imperative to opt for a location that gives you the perfect platform to do so. Places like Kent and Sussex come highly recommended. There are lots of great trails and stunning landscape for you to enjoy.
One of the best things about holiday cottages is the fact that you get to take advantage of rural settings and locations you otherwise wouldn't. This is extremely beneficial for those that are taking their dog on holiday. Or, what about staying on the coast? This is something a lot of people seek when going on holidays. Nonetheless, make sure the beach is dog-friendly, or you will spend your holiday yearning to be splashing in the sea and running across the sand rather than actually doing it.
Aside from the points that have already been mentioned, just because the cottage is dog-friendly does not mean you can be less respectful when staying in it. This does not mean the owner will expect their cottage handed back covered in scratches and chewed pieces of furniture! You will still have to be responsible.
If possible, it is a good idea to talk to the owner of the cottage before staying there, or at least have a discussion with someone who works for the company you have booked the cottage through. If it is your first experience in a dog-friendly cottage you will want a good idea of what is allowed and what is not. The owner is putting a lot of trust in you by allowing your pet to stay and therefore it is imperative that you uphold your responsibility to look after their cottage.
So, how do you go about finding dog friendly cottages? Thanks to the Internet this is much easier than it once was. All you need to do is start searching online and you should be able to come across a good selection of holiday cottages that allow pets in the area you wish to visit. You do not necessarily have to go to a website that is dedicated to pet-friendly accommodation. Most companies will state on their site whether pets are allowed or not for each individual cottage. If it is not specified, send in an enquiry. You will find that some cottage owners are not always black and white as to whether pets are allowed and thus they may make some allowances.
When it comes to your vacation, don't forget all of the essentials that you will require for your dog. This relates to the earlier part about not expecting the cottage owner to provide everything for you. In most instances, it is likely that you will be required to bring your own dog bowl and toys to keep your pet entertained. If you forget these it can be an extremely frustrating start to your vacation, as you find yourself on a mad dash to get everything you need.
Aside from the points that have already been mentioned, it is important to consider the fact that you may be charged an additional fee for bringing a dog with you. This is something you should inquire about. Do not merely assume your pet can stay for free. The best thing to do is ask around to get a good idea regarding the average fee for this, so you can ensure you do not end up paying too much. Moreover, if you are bringing more than one animal it is likely that you will be charged per dog.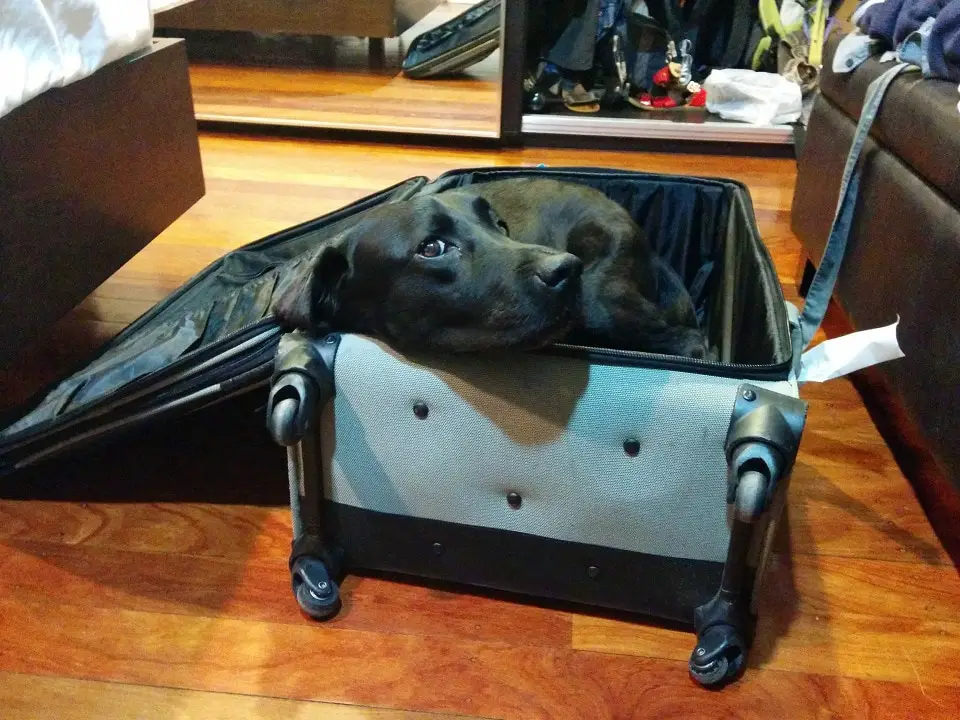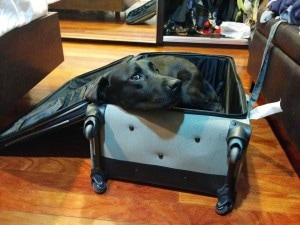 Last but not least, before deciding to go ahead with the cottage you are considering it is definitely worth reading the reviews that have been left by previous customers. Not only is this beneficial to ensure that the cottage is worth booking, but previous customers will inform you as to whether the cottage was a good choice for those with pets. As stated earlier, just because pets are allowed does not mean the accommodation is going to be ideal for your dog.
To conclude, if the thought of leaving your dog at home whilst you go on holiday breaks your heart, then take your fluffy friend with you!
Read our: The Ultimate Blue Nose Pitbull Guide
Nonetheless, remember to follow the advice that has been provided in this post to guarantee that everything runs smoothly and that you find the ideal holiday cottage for you and your animal. The biggest mistake made is to assume that the cottage will come fully stocked with everything you require for your animal. Just because it is pet-friendly does not mean that you will have access to toys, dog bowls and such like. In most instances, the cottage will not be set out any different than if it was for guests without animals. It is up to you to bring everything you need.