Travel
Last-Minute Things To See In London
There's a lot to see and do in London, even on a foggy day. If you've had a last-minute change of plan, though, where is the best place to see Londons' iconic attractions for a few selfies before heading off on your journey across the UK? Read on…
Of course, "last-minute" is rather subjective; it really depends on where in London you happen to be, what you were planning to do at the time, and on whether you are coming or going. If you are already in London there are several things to consider. Like how centrally are you located? What if you've lost your passport? Where is the nearest embassy? Where to turn if you end up on the wrong side of the law and need to speak to a lawyer? The last-minute possibilities are endless, especially for solo female travellers.
Piccadilly Circus
Yes, Piccadilly Circus is an odd name, and no, it's not a place where people get pickled and act like clowns. The noun 'Piccadilly' actually refers to one of those frilled things you see Shakespearean actors wearing around their necks, only flatter and stiffer. The place where they were made in London was called Piccadil Hall, and because it was located in a roughly circular group of shops (or circus, in Latin), the name was born.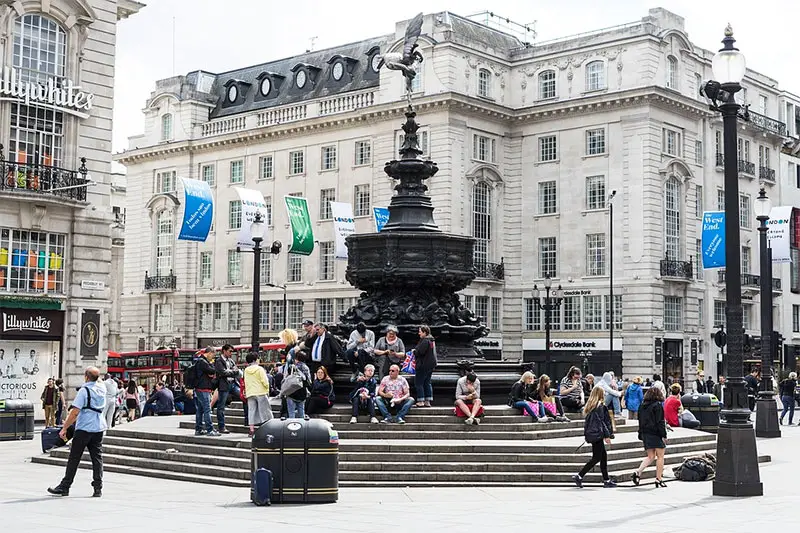 You could sit around the famous fountain and simply watch people passing by, but if you're on a limited time budget, you'll want to see the sights. And Piccadilly Circus has lots to see, so check out:
Nelson's Column
William Shakespeare Statue
Trafalgar Square Fountains
The National Gallery
National Portrait Gallery
Street performers (lots of them)
Cartoon Museum
Planet Hollywood
Hard Rock Cafe
Bubba Gump Shrimp Co.
Planet Hollywood
Hard Rock Cafe
Bubba Gump Shrimp Co.
Of course, there's a lot more to see in London's West End, but for a quick last-minute runaround, the above list should keep you busy. Enjoy!