Trade News
Theatrical Winter Feasts at Camphors Signature Restaurant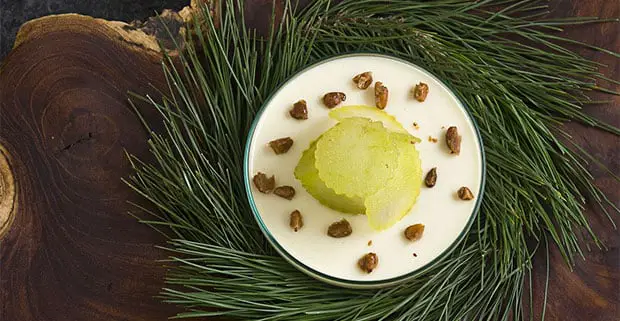 Food and wine lovers are in for a treat as Camphors, the signature restaurant at Vergelegen estate ‒ recently named the best winery in Africa ‒ is hosting three innovative winter dinners. They will take place on the last Friday of each month (26 July, 30 August and 27 September) in Somerset West.
With its hyper-seasonal interpretation of locally-sourced, globally-influenced dishes, Camphors has long been on the speed dial of food lovers. Camphors has been on the Eat Out top 10 restaurants list from 2016 to 2019 and has also won the Eat Out Woolworths Sustainability Award (the first top 10 restaurants to hold both awards).
"Each of the three winter dinner events will push the conventions and expectations of dining, unlocking the mystery and intrigue of foods and food pairings," says the Camphors team. "Every dinner will offer an interactive and immersive experience, orchestrated in a dining format geared to heighten and engage the senses."
Camphors, named after five giant camphor trees on the 319-year-old estate, is renowned for dishes that embody a sense of place, paying homage to the origins of the raw ingredients – sourced both from specialist suppliers and on the estate.
"Our first winter dinner menu will have elements of theatricality, so we will keep the guests guessing as to what the dishes will be," says Camphors Executive Chef Michael Cooke. "Instead, we will list the dishes according to their various preparation techniques or origin."

Cooke did, however, reveal that three of the servings will be "celeriac roasted over pine", "Vergelegen leaves, flowers and herbs" and "pasture-raised beef – braised, steamed, raw, puffed and poured."
Carefully selected wine pairings of Vergelegen vintages will complement the courses. Since Anglo American acquired the farm in 1989, the estate and its wines have earned more than 200 awards, and the wines are consistently highly rated by international critics such as Stephen Tanzer, Tim Atkin and Neal Martin.
Bookings: Phone 021-847 2131. Camphors is closed during the winter season on Mondays and Tuesdays, open Wednesdays to Sundays for lunch from 12h00-14h30.
A selection of typical, beautifully-presented Camphors restaurant dishes.