Lifestyle
10 Gadgets That Will Change Your Travel Experience
Whether you're the type to hostel hop through European capitals, likes to trek and camp in the midst of untouched nature, someone who prefers the 5-star breaks or anything in between, gadgets that change your travel experience for the better are certainly worth having.
We're not talking about useless overpriced trinkets that exist simply to show off a bit of tech. Or the old school, like the (very unstylish) money belt. The following 10 travel gadgets are actually usable, won't be ridiculously heavy, and are within the budget of most (with one or two exceptions!). 
Gadget 1: Noise Cancelling Earplugs 
You don't want to ruin your travel experience by feeling exhausted due to a lack of shuteye. Improving sleep quality when you're going from flight to train to bus, sharing hostels with a number of others, and sleeping in different environments can be a little tricky. The noise can be unbearable.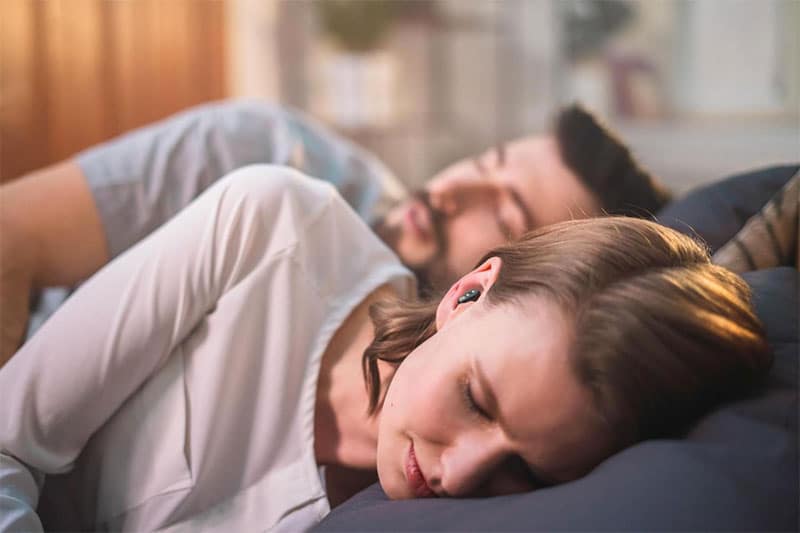 Enter QuietOn. These are noise-canceling earplugs that work unlike any other. They provide optimal noise reduction that blows anything else I've tried out of the water. They're a little expensive, but considering how important sleep is, it's worth the investment. 
Gadget 2: GoTenna Mesh SMS/GPS Device 
When going somewhere new and exciting, don't rely on local cell service. It may not be reliable, so it's worth having a backup. This is particularly important if you're going off the grid, or if it's somewhere that's known to be a little more dangerous than your average country.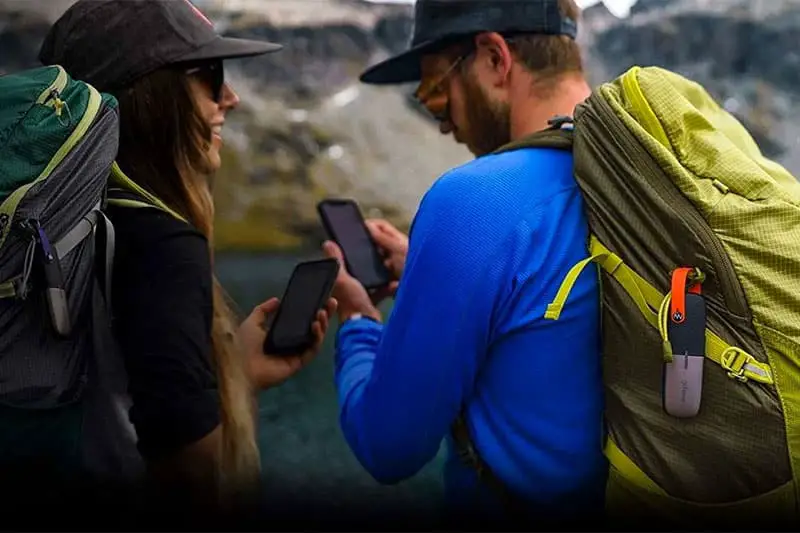 These little gadgets can be thought of as the 2020 equivalent of the old school walkie-talkie. As long as you're within three miles of the other person, you're golden. They're also iOS and Android compatible, are lightweight and easy to use, and you can download complete maps for offline navigation. 
Gadgets 3 – 5: iPad + Wi-Fi Hotspot + Power Bank = Entertainment Unit 
Travelling is certainly exciting, but it can also be very exhausting. We all need a little downtime to recuperate, and you'll need to build yourself a wee portable entertainment unit. My suggested setup consists of an iPad (or your preferred choice of a tablet/laptop), WiFi hotspot (so you can connect no matter where you are), and a hefty power bank for when you're in the middle of nowhere.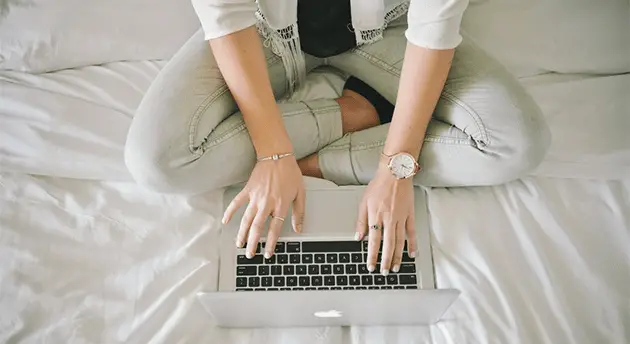 My added bonus? Express VPN. While it's not a gadget, it will help hide your online activities (think: private emails, bank transactions), and will also 'trick' websites into thinking you're in another country. This one is particularly helpful when perusing for entertainment and gameplay at online casinos, as they often limit usage based on location. 
Gadget 6: Female Urination Device
Not glamorous. Not unisex. But I'm including it anyway. GoGirl is the device that gives the lady the advantage of being able to go anywhere, just like the guys do. When you're out in the middle of nowhere, are faced with unsanitary restrooms, or just have to go now, this thing is a godsend. 
Gadget 7: Vago Portable Luggage Compressor 
Before finding the Vago, I was never a huge fan of the compression idea. Sounds good, but you always come up against an issue: heavy compressor bags, lack of a powerful vacuum cleaner, and bags that just wouldn't stay compressed.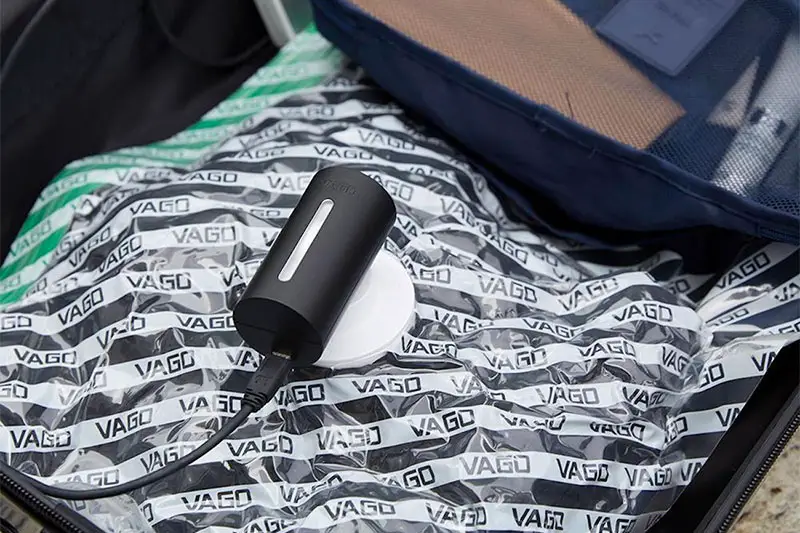 Enter Vago. This little gadget has turned me into a compressor convert. It works incredibly well for only weighing 77g. It's super quick to use, stops automatically, and it just works. 
Gadget 8: VSSL Flask 
If you're a lightweight traveller, you know that multifunctional items are a big plus. The VSSL Flask offers the following: flashlight, compass, a 9oz flask, 2 shot glasses, and a bottle opener. 
If you like a little bit of scotch for when you're out camping, enjoying a festival, or the departure lounge, the Flask Light is a must-buy. Scotch not included! 
Gadget 9: Basu Personal Alarm 
This little device packs a huge punch. It's a personal alarm that's so effective and easy to carry around, that it should really become a day-to-day go-to rather than just a travel gadget.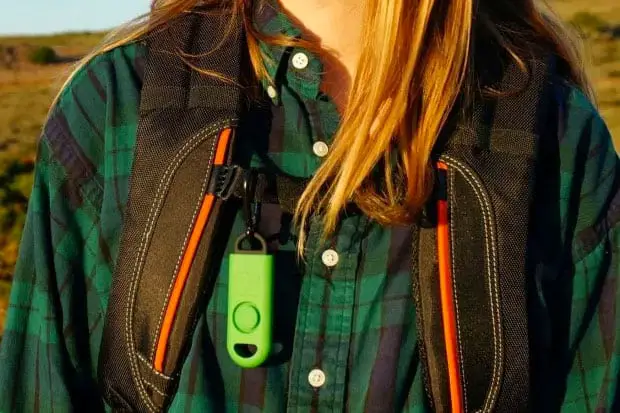 If a bag snatcher pulls the pin from this thing, the siren will go on for thirty minutes straight. At under $20, it's a no-brainer. 
Gadget 10: Xenvo iPhone Camera Lens Kit Pro 
Owning a DSLR is a joy, and I take it around with me whenever I can. But when you're going somewhere with hand luggage, it's not always possible to carry around heavy equipment. Lens kits like the Xenvo are nifty little gadgets that get you as close to a DSLR as you can get with your phone.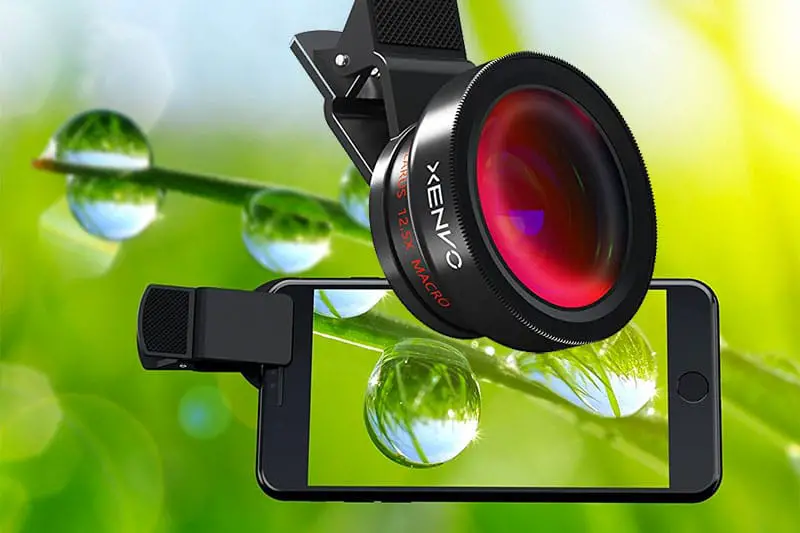 It's super tiny as well. You can put this thing in your pocket and you won't miss a beat. It enhances landscapes and close-ups, and the LED light will help you capture moments in dimly lit areas. As long as your phone has at least a decent camera, you'll be proud to show off your holiday snaps. 
Enjoy the Journey 
Even though this editorial has put the focus on technology and gadgets, remember to disconnect every once in a while and enjoy the journey. You'll have plenty of time for emails, Zoom conference calls, and Facebook when you get back home.
We're not saying you shouldn't dish out a little FOMO by sharing your Instagram snaps, but remember to soak in a fair share of unplugged nature every once in a while. Happy Travels!