Any wine connoisseur will tell you that the creation of a good wine is in the hands of the winemaker.  It is their ability to take the simple grape and turn into a thing of wonder for your palette, that is the artistry of their craft.  There is no less creativity in producing a bottle of wine then there is for an artist to produce a work of art on canvas or through sculpture. By Alexia Kobusch.
Although the biological definition of the word 'symbiosis' relates to the interaction and mutual advantage between two different organisms, it also means a mutually beneficial relationship between different people, groups, or ideas. That's where the symbiotic pairing of art and wine comes to the fore.
Like art, wine appeals to more than one sense; the colour of the wine will be the first thing that is noticed by the connoisseur; does it have rich red colour or does it a mild red if it's a merlot.  Does the wooded chardonnay have that woody colour to it, or does it look a little lighter and more like a sauvignon blanc?   The next sense that is targeted is the one of smell – when you open the bottle can you smell the apricot; the berries; the chocolate? And finally, the taste – does it meet the drinker's expectations.  That first mouthful can be joyous as the wine slides down their throat like syrup or it can be horrid – the wine may taste more like vinegar than wine. The winemaker must consider all these nuances and subtleties when formulating their final product.
A winemaker will tell you that although a recipe is used to create different wines there is an element of surprise in what the result will be.  The grape harvested on an annual basis will not taste exactly the same; its taste is determined by a number of factors including rainfall; soil acidity and temperatures. To achieve an almost consistent result year on year for commercial reasons, the winemaker truly has to work magic.  But we all know that some vintages are better than others – success is not guaranteed.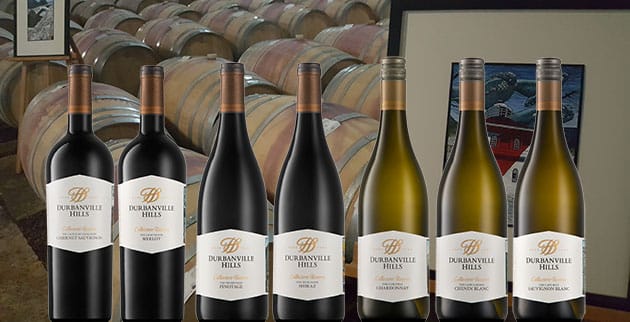 Most of us started our wine journey on a special late harvest before migrating to more sophisticated blends.  For some, the sauvignon blanc is just right whereas for others the chardonnay hits the spot.  As you learn to appreciate wine your tastes become more specific.  The enjoyment of wine is a personal thing.
Art is no different; you will look at a canvas and either like it or not.  Yes, if you study it, you will learn to appreciate the technicalities of good pieces and you may even collect the "masters" you can afford.  To love a piece of art is a very simple thing – it either brings you joy when you see it or not regardless of who the artist is.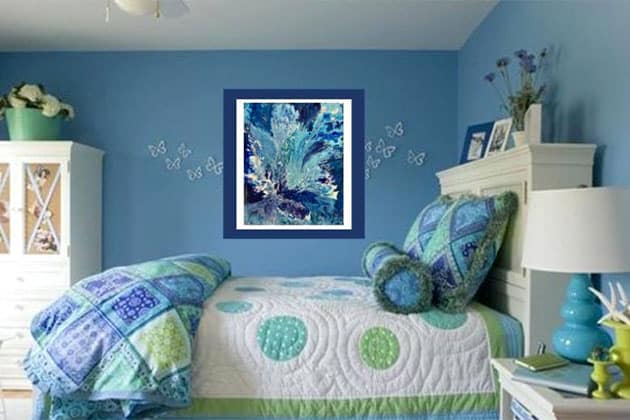 Having studied music at school rather than art, my only exposure to the form was due to the symbiosis of music in a period to the paintings that were created at the same time.  I have had the privilege of going to major art galleries in the world; and like so many others; was wondering why on earth the Mona Lisa was so small when I finally got to see it in the Louvre.
I qualified as a Chartered Accountant and spent the next twenty odd years of my life in the financial industry; ensuring that there was structure in the work place and rules were followed.  There was no creativity in what I did – the work did not lend itself to that.
To this day, my ability to draw better than most six-year-olds is questionable, however, through pure chance I discovered an art form that has no rules.  This art form allows the paint to speak for itself and determine its own journey. 
Just as a winemaker experiments to turn the grape and into a thing of wonder for your palette, an artist must experiment with colour to produce a piece that appeals to your visual sense.  Each time I have tried for a pre-determined result the canvas has rebelled against me and produced something quite different – and often much better.  For a control freak like myself, I have found this process incredibly liberating and therapeutic. "Going with the flow" has taken on a whole new meaning.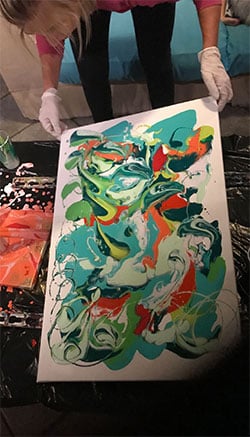 I started my journey with acrylic-pour approximately eight months ago. Social media was my introduction to the medium and Youtube has been my instructor.  Leave your paintbrushes at the door; take a dose of courage and ditch the rules.  There are guidelines on how to achieve your results but it's really up to you. 
For me, the journey starts with the colour selection and from there I truly let it flow.  The more I think about a piece the more forced it becomes and the result is somewhat disappointing.  Over the last eight months the canvases have gotten bigger (biggest one to date is 2.2m by 1.5m), but more importantly, my confidence in the process has grown exponentially.  
It has also resulted in me questioning the rules we impose on ourselves every day – who says that a Shiraz must be paired with red meat?  And who says that chocolate is bad for you?  For me its time to embrace the flow and, like any good winemaker, allow myself and my art to just be.
About the author: Alexia Kobusch lives in Midrand, Johannesburg with her husband and son and a menagerie of animals including chickens named Shady, Friendly and Fatty. Alexia has spent the last twenty years in the financial industry and is relatively new to the art scene. She now gets to use both sides of her brain on a regular basis. Alexia will be launching her website in the next few weeks. Finally, some of Alexia's work will be included in an exhibition at the Mall of Africa from 14 March 2019 until the end of the month.
For more information view Alexias' portfolio on Facebook at 'Alexia Kobusch Gallery'; on Instagram at 'alexiak21', or email her on akh3005@gmail com.