If you dream about eating exquisite food and surrounding yourself in an incredible culture with the one you love, France might be for you. This country is filled with a vast array of towns and cities to explore, each with something unique and special.
If you're planning the trip of a lifetime with your beloved, you won't want to miss these astonishingly romantic places in France.
Temple of Love
The name says it all. The journey to the Temple of Love takes extra planning and dedication– just like love itself. Isolated on an island near the Palace of Versailles, this neoclassical tribute is best accessed by rowboat.
Legend has it that sharing a kiss in the centre of the temple will strengthen your relationship. If you're looking for places to stay near Paris, the Palace of Versailles, and the Temple of Love, check out these villas.
Carcassonne
Carcassonne is a medieval town after which a game has been named. What makes this ancient settlement so enchanting is the stone walls and dreamy turrets overlooking the surrounding lands.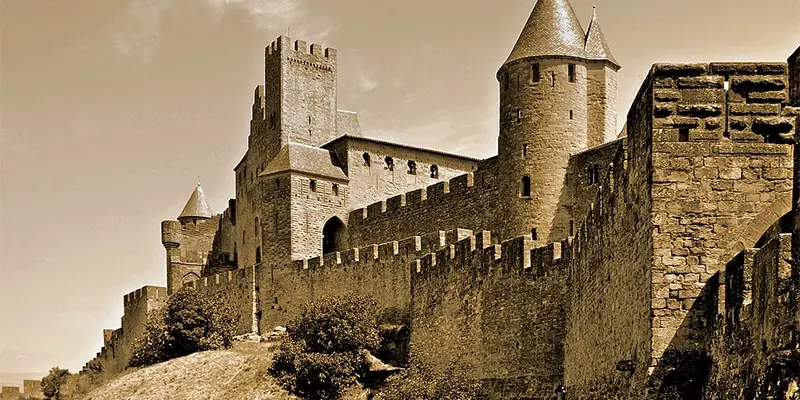 This scenic town boasts cobblestone streets, cafes, and markets that you can explore hand-in-hand with the one you love.
Île Saint Louis
Île St. Louis is a fabulously luxurious little island in Paris. This quiet area is the perfect place to catch a live show before heading back into the hustle and bustle of the city.
This island boasts some of the city's best restaurants and high-end shopping. Indulge in some gelato and coffee at one of the open-air cafes before exploring the nearby art gallery.
St-Valentin
St-Valentin, as the name alludes to, is the Village of Love. Once home to St Valentine, this area has embraced their namesake, making it a wonderful hidden gem for lovers.
Walk along the Lovers' Garden and leave your mark on the Tree of Eternal Hearts. This is the best place in the world to elope for an anniversary or to renew your vows.
Palais Garnier
This ornate opera house is the birthplace of the Phantom of the Opera. You will feel like royalty when you step into the golden atrium, which is punctuated by elaborate chandeliers and breath-taking artwork.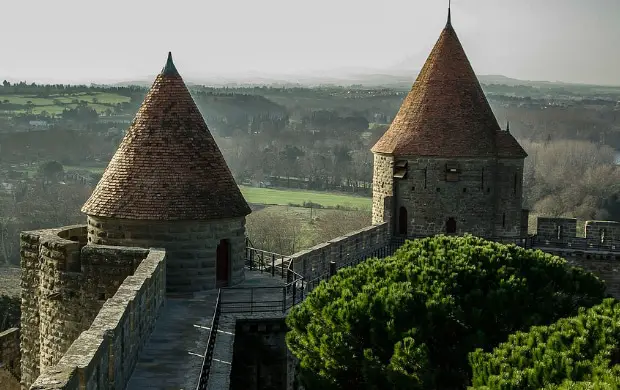 Palais Garnier is one of the most famous opera houses in the world. Put on your finery and take in an unforgettable show.
Mont St-Michel
Mont St-Michel was built as a testament to God for surrounding humankind with natural beauty. This architectural wonder appears to rise out of the water near Normandy. At sunset, the surrounding water catches the light for a breath-taking experience.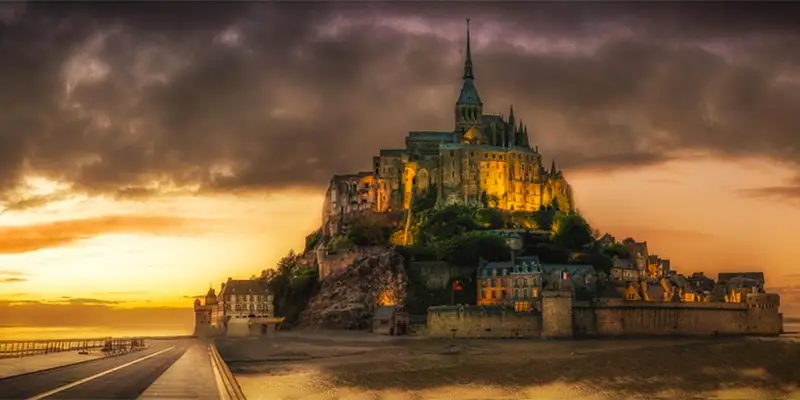 Within the walls of Mont St-Michel, you can visit the iconic abbey and stroll the cobblestone streets.
Parc des Buttes Chaumont
This park is located within Paris, making it an amazing place to find solitude with your beloved when the city becomes too much. With stunning lakes, structures, and greenery, you'll love exploring this space together.
Pack a picnic and take in the view of the city below from one of the hillsides.
Champagne
Champagne, the drink, is an appellation given to sparkling wine from grapes grown in this area. If your sparkling wine isn't from Champagne France, then it isn't actually champagne.
Visit this region to sip on authentic champagne, touring vineyards and sampling handcrafted cheeses and artisan bread.
Eze
Eze is located on the iconic French Riviera. This little village offers a private escape where you can lounge on the beach with your love. Charter a sailboat and spend the day on the crystal clear waters of the Mediterranean Sea.
Camargue
Camargue is a nature-lovers dream. If you and your significant other want a taste of France outside the cities and towns, you won't want to miss this UNESCO heritage site. Watch the sunset as wild horses run free among the hills.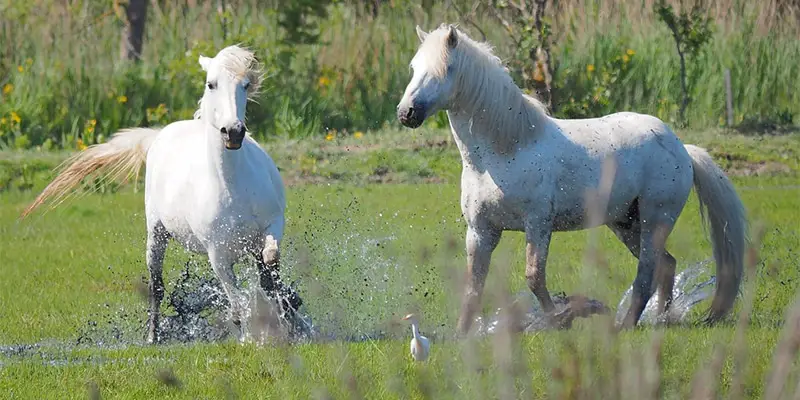 The Provence region near Camargue isn't all wild. Take a break from nature for some wine and fine dining or head over to the lavender fields for more natural romance.
If these ten French destinations don't have you packing your bags, nothing will. Explore the country from coast to coast, top to bottom, and live every day of your life romantically.