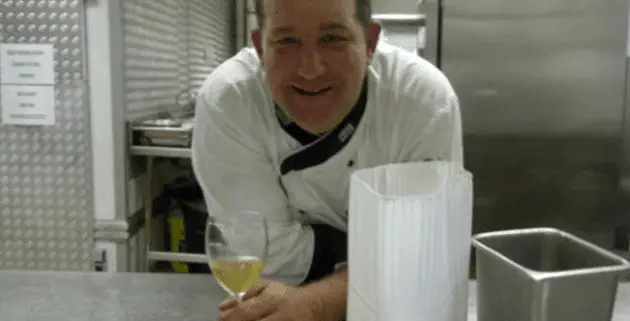 Conrad Pezula Resort & Spa is proud to announce the appointment of executive chef, Desmond Morgan, to carry on the legacy of the establishment's renowned food philosophy.
"As an experienced chef with over twenty years residency in the hospitality industry, Desmond has a wealth of knowledge in culinary arts that we are excited to see fusing well with our food philosophy at Conrad Pezula. We are very confident that with him at the helm of our food offering, we will continue delivering exquisite culinary experiences to our guests, continuously incorporating global trends." said Gert Venter, general manager at Conrad Pezula Resort and Spa.
Desmond is an alumnus of The Mount Nelson Hotel's apprentice system with a great passion for the hospitality industry. His experience in the industry spans several luxury hotels where he held various culinary positions. He has been instrumental in establishing a Chefs Training Academy and has a keen eye for spotting and developing young talent.
On being asked what inspires him, Desmond says that he is "inspired by modern South African cuisine with a twist, particularly clean-plating with fresh natural flavours and focusing on presenting high quality ingredients in their most natural form." He looks forward to creating signature dishes for Conrad Pezula Resort and Spa, incorporating into the dishes, different tastes and senses that reflect the beautiful town of Knysna.
During his spare time Desmond is an avid livestock farmer and is passionate about the Karoo and farming indigenous cattle breeds and Boergoat's. He is also involved in wildlife breeding circles in the Eastern Cape Karoo, where he spent his childhood.
"Very fittingly, Desmond has been heavily involved in community projects, such as helping communities plant vegetable gardens, which works seamlessly with our approach to integrating sustainability and community engagement in our day to day operations at Conrad Pezula," added Gert Venter.
In his tenure, Desmond will oversee the resort's restaurants, ensuring that the eateries continue to live up to the immaculate repute of incredible dinning and elegant ambience. From Cafe Z and its dynamic all day offering, the stylish Noah's Champagne and Cocktail Bar to the fine dining at Zachary's and the authentic African offering at The Boma, he will champion Conrad Pezula's world-class food philosophy, incorporating global food trends and local traditions to enhance great experiences for all guests at the resort.
About Conrad Hotels & Resorts
Conrad Hotels & Resorts is the destination for the new generation of smart luxury travellers, for whom life, business, and pleasure seamlessly intersect. A global luxury brand of 24 properties across five continents, Conrad connects guests to people and places around the corner or halfway around the world. Intuitive service is delivered through the Conrad Concierge mobile app that puts all hotel services and amenities at the guest's fingertips. Conrad is part of Hilton Worldwide, a leading global hospitality company. Connect with Conrad by booking at www.conradhotels.com or www.conradhotels.com/offers. Learn more about this inspiring portfolio by visiting http://www.news.conradhotels.com.